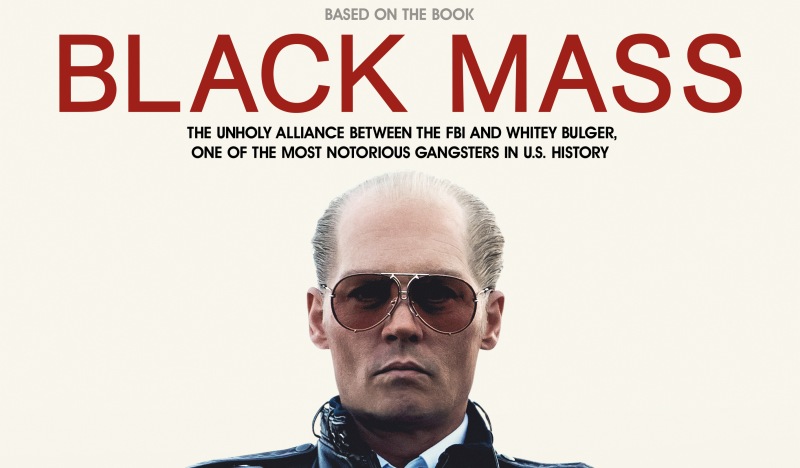 November's new cinema releases
Blockbuster season may be over, but Oscar season is just beginning. Here are the big new releases this month!
---
Friday 6th November
Brooklyn
Saoirse Ronan stars in this romantic tale of a young girl forced to choose between two men and two lives: one in New York, and one back home in Ireland.
Burnt
Bradley Cooper is hot-headed chef Gordon Ram…erm, Adam Jones, and he's trying to fight his way back to the top of the culinary tree after ruining his career with drugs and his temper.
Kill Your Friends
Nicolas Hoult is an A&R man for a record label in the 90s, and he's desperate to find the next big Britpop act. So desperate, in fact, that he starts taking some rather extreme measures… Think American Psycho, but more British.
Scouts' Guide to the Zombie Apocalypse
A routine Scout camping trip goes horribly wrong when a horde of brainmunchers shows up. Is there a zombie-killing badge?
---
Friday 13th November
The Lady in the Van
Legendary diarist Alan Bennett writes this cosy drama about a man who befriends a woman (Downton Abbey's Maggie Smith) who has parked her car on his driveway and is temporarily living there.
Steve Jobs
The legendary Apple founder receives another biopic, this time following him through four key Apple product launches and the effect they have on his life outside Apple. Danny Boyle directs from an Aaron Sorkin screenplay.
---
Thursday 19th November
The Hunger Games: Mockingjay, Part 2
The final part of The Hunger Games saga sees Katniss and pals carrying out an all-out revolution against the oppressive Capitol.
---
 Friday 20th November
The Dressmaker
Kate Winslet plays a seamstress who returns to her small town in Australia to get revenge for the wrongs committed against her. Oh, and she makes some pretty dresses too.
---
Friday 27th November
Black Mass
Johnny Depp is practically unrecognisable as Whitey Bulger, a Boston gangster who enters into a deal with old friend and FBI agent John Connolly to take down the Mafia. Things soon take a turn for the worse…
Bridge of Spies
An American lawyer (Tom Hanks) is hired to represent a Soviet spy in court at the height of the Cold War, before trying to exchange the spy for a captured American pilot. Steven Spielberg directs this hotly-tipped Oscar contender.
Carol
Rooney Mara plays a department store employee who ends up falling in love with an older married woman, played by Cate Blanchett. Another potential Oscar contender.
The Good Dinosaur
Pixar return with their second movie of the year, an epic drama about a dinosaur who befriends a young human. Don't worry, science fans: it's set in an alternative timeline where dinosaurs never went extinct.
---
DVD releases
Monday 2nd: Terminator Genisys, Nativity 3: Dude, Where's My Donkey?, Amy, The Longest Ride, Slow West
Monday 9th: Spy, Ronaldo
Monday 16th: Minions, New Girl Season 4
Monday 23rd: Inside Out, Ted 2, Southpaw, This is England 90, Hot Pursuit, Sharknado 3
Monday 30th: Ant-Man, Magic Mike XXL