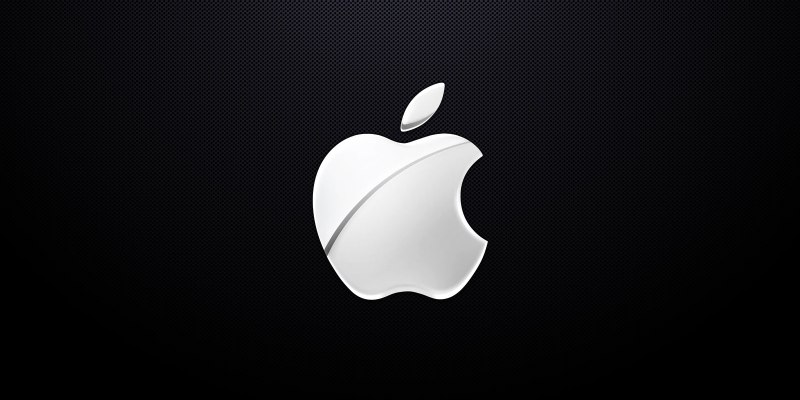 Everything you need to know about the iPhone 7
The iPhone 6S has only been out for a few months but the iPhone rumour mill has started churning already.
Here's everything you need to know about the iPhone 7 so far. We'll add more information as rumours arise and are (hopefully) confirmed.
---
What will the new iPhone be called?
We would happily bet our houses on iPhone 7, based on Apple's previous naming conventions: number, number S, new number, new number S and so on.
There is a slim chance that it could be called something like the iPhone Air, but there has been nothing to suggest that so far.
---
When is the iPhone 7 coming out?
Again, there's nothing concrete yet but we have a good idea based on Apple's launch history.
The previous 4 iPhones have been launched on either a Tuesday or Wednesday in the second week of September. We think it could be the 6th or 7th.
The iPhone 7 should hit shelves a couple of weeks later, probably the last weekend of September.
---
What will the iPhone 7 look like?
If Apple follow the pattern of previous years, the iPhone 7 should have a major design update.
The strongest rumour at the moment is that it'll be the slimmest iPhone ever, with trusted Apple analyst Ming-Chi Kuo suggesting it could be as slim as 6mm. This could be achieved by removing the headphone jack (more on that later).
The other big rumour is that the iPhone 7 will have an edge-to-edge screen with no bezels. A concept has emerged based on this rumour and it looks jaw-droppingly good.
Apple are unlikely to mess about with the size of the screen too much, with the 4.7" and 5.5" iPhone 6 and 6 Plus proving exceptionally popular. They could release a separate non-iPhone 7 model with a smaller screen, however.
As always, the iPhone 7 will have a multitude of colours to choose from. You may have to wait until 2017 for a Rose Gold iPhone 7 if Apple choose to hold it back until the iPhone 7S, however.
---
What new features will the iPhone 7 have?
The screen
There is a lot of speculation about the iPhone 7's screen at the moment, with various sources claiming that the handset will have either a QHD or 4K screen. That would bring the iPhone 7 in line with flagship Android phones, which might tempt more people over to iOS (which is more important than ever given the iPhone's slowing sales figures).
A further rumour suggests the iPhone 7 will have an OLED screen and that, in a twist worthy of M. Night Shyamalan, Apple's arch rivals Samsung will manufacture it. While Apple are working on OLED technology, it's more likely to be featured on 2018's iPhone – and apparently it'll be manufactured by a different Android rival, LG.
The camera
The iPhone 6S received quite a large camera upgrade, so Apple may retain the 12MP and 5MP camera combination. However, it's likely they'll introduce new software features to improve snaps further.
Another camera rumour from Ming-Chi Kuo (that man again) suggests Apple might employ a dual-camera setup, which would allow for optical zoom and wider shots. Kuo suggests this would be a 7 Plus-only feature, and that there will be two versions of the 7 Plus: one with fancy cameras and one without.
The battery and wireless charging
Rumours about Apple improving the iPhone's battery life emerge every year, perhaps due to the grumbles of some iPhone users. The iPhone 7 will apparently have a larger 3100 mAh battery for improved performance, which would certainly beat sticking that awful battery pack onto your shiny new slim device.
In equally exciting battery news, Apple has been working on wireless charging technology. Sadly, IBTimes suggest that it won't be ready until the iPhone 7S at the earliest.
Performance, iOS 10 and storage
With each new iPhone, Apple introduces a brand new chip. It has been suggested this year's A10 chip will be hexa-core and, of course, the fastest chip to date. The iPhone 7 Plus should zip along with 3GB RAM too (although the iPhone 7 could stick with 2GB RAM).
The iPhone 7 will almost certainly come with iOS 10 installed too. We should learn more about iOS 10 at Apple's Worldwide Developer's Conference in June, including whether it'll be called iOS 10 or iOS X (like the Mac OS).
Storage-wise, there are rumblings the iPhone 7 Plus will have a 256GB option, which would make it the largest iPhone ever. There's also some speculation that Apple will drop the 16GB "˜base' option, which makes sense given the increasing size of apps and updates.
---
Will there be an iPhone 7 Plus?
Definitely. The iPhone 6S Plus was exceptionally popular and helped Apple score record opening weekend figures when it was released last September.
---
Will the iPhone 7 have a headphone jack?
When it was first rumoured that Apple might be dropping the headphone jack in order to slim the iPhone 7 down, the internet kicked off big time.
No headphone jack would mean your current headphones are useless. You'd either have to use wireless headphones or buy an adapter that would allow you to plug in via the Lightning port. Either way, you'd have to splash the cash.
Now, it seems that the rumours have more or less been confirmed. It's not all bad news though: Apple are apparently working on some ultra-sweet wireless earbuds that could be bundled with the device (although a Lightning adaptor for your current headphones is more likely).
---
Will the iPhone 7 have a keyboard?
Perhaps the oddest rumour of them all is that the iPhone 7 will have a slide out physical QWERTY keyboard.
Don't spit your tea over your computer screen just yet though: it almost definitely isn't happening. This one seems to have been borne out of a concept that combines the iPhone with a BlackBerry Priv (it actually looks pretty good!).
Further evidence that this isn't happening: Steve Jobs spent a good portion of the original iPhone launch deriding competitors who used QWERTY keyboards. That said, he once derided styluses too and we all know how that worked out…
---
How much will the iPhone 7 cost?
iPhones typically follow the same pricing structure each year, so the iPhone 7 price should sit in the same region as the iPhone 6S: £539 for 16GB up to £699 for the 128GB model. The Plus ranges from £619 for 16Gb up to £789 for 128GB.
Bear in mind that these prices are not set in stone; for example, a 256GB model will probably cost quite a bit more than the current 128GB models, while the lack of a 16GB model could increase the "˜base' price for a new iPhone 7. Ultimately, we won't know until Apple confirm pricing in September!
---
With 7 months until the new iPhone, it's time to start saving. Kickstart your fund by selling your mobile phone and any other unwanted Electronics with musicMagpie!
If you're looking to upgrade and want to save cash, check out our refurbished Phones range today!