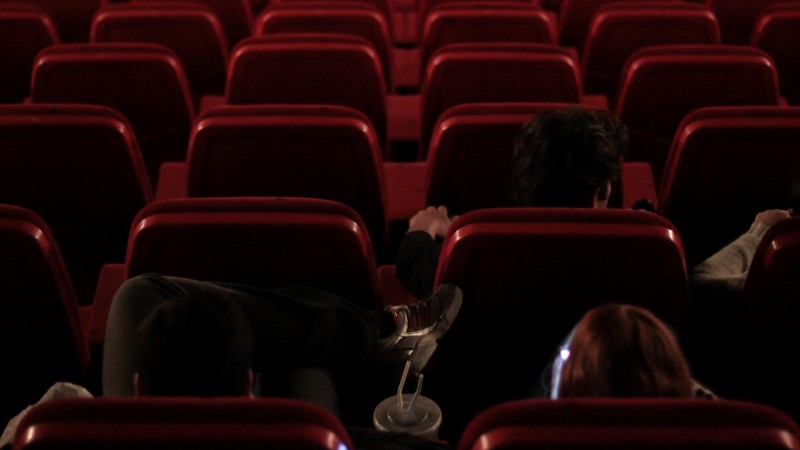 March 2016's New Cinema Releases
The Oscars are over, which means we're on the cusp of blockbuster season. Suitably, this month's new releases include animals doing karate, London getting blown up and two of the world's biggest superheroes having a scrap.
---
Thursday 3rd
London Has Fallen
A couple of years after saving the White House, poor old Gerard Butler finds himself in the midst of yet another terrorist attack.
This time, those pesky baddies are targeting the world's leaders at the Prime Minister's funeral in London.
Expect lots of landmarks to get blown up in the process.
---
Friday 4th
The Choice
This is 11th Nicholas Sparks book adapted for the big screen, so you should know what to expect by now; a ridiculously good looking couple meet, fall in love and then face a series of major events that test their relationship.
There's a strong chance a few lines from the film will be turned into inspirational memes for Facebook pages like 'Love Quotes' too.
Hail Caesar!
The Coen Brother's latest follows a chap called Eddie Mannix, who fixes problems for Hollywood stars in the 50s. Unfortunately, one of these stars goes misses and provides Mannix with a problem that may be too big for even him to fix.
It's classic Coen absurdity with some big names thrown into the mix, including Channing Tatum, Josh Brolin and Scarlett Johansson.
---
Tuesday 8th
The Divergent Series: Allegiant
The third in the Divergent series sees Beatrice and Tobias escape into the world beyond the fence before being taken into custody by a mysterious group called the Bureau of Genetic Welfare.
---
Friday 11th
Fifty Shades of Black
Marlon Wayans stars as the brooding Christian Black in this Scary Movie-style spoof of Fifty Shades of Grey. It was only a matter of time, really.
Kung Fu Panda 3
Po and the gang are back, and this time they're facing off against an evil kung-fu master who is travelling China and beating everyone up. They'll need a little help though, which means training up a village full of distinctly non-kung-fu pandas…
The Witch
Various critics have called The Witch, in which a 1630s Christian family are haunted by witchcraft and black magic, one of the scariest movies ever. Best bring a blanket to hide behind…
---
Friday 18th
10 Cloverfield Lane
The shock sequel to Cloverfield sees three people holed up in a bunker, presumably to protect them from the giant beast stomping around outside. Unfortunately, one of them starts to get a bit angsty and plans an escape…
The Boy
An American nanny takes on a new role with an English family, only to find the 'boy' she's looking after is actually a doll. Creepy stuff starts happening. You can probably guess where this one is going…
High-Rise
In this adaptation of the classic J.G. Ballard novel, Tom Hiddleston moves into an isolated tower block with some very exclusive residents. One of them plans to cause chaos and upset the social order, however…
---
Friday 25th
Batman vs. Superman: Dawn of Justice
The first big superhero movie of 2016, and one comic book fans (and pretty much everyone else) have been waiting years for.
Taking place post-Man of Steel, Dawn of Justice sees an angry Batman taking the fight to Supes. Who will win? Our money's on Bats, despite Superman's laser eyes, super strength, ability to fly and…erm, actually we change our mind.
My Big Fat Greek Wedding 2
Nearly 14 years after the original surprise hit, the Portokalos family return and things aren't exactly rosy. Luckily, there's another wedding on the horizon that could bring them all closer together. Or, in the case of many weddings, lead to them nearly tearing each other's hair out in the months leading up to it.
Zootropolis
AKA Zootopia in the States. Disney's latest takes place in a city populated by animals and follows a bunny police officer and a fugitive fox as they uncover a huge conspiracy. It sounds a bit like Madagascar meets Three Days of the Condor to be honest – and that's not a bad thing.
---
If you need extra cash to see this month's new releases, sell your DVDs with musicMagpie! We'll give you an instant price and pay on the same day we receive your items; just click below to get started.

Featured image credit: Leo Hidalgo on Flickr