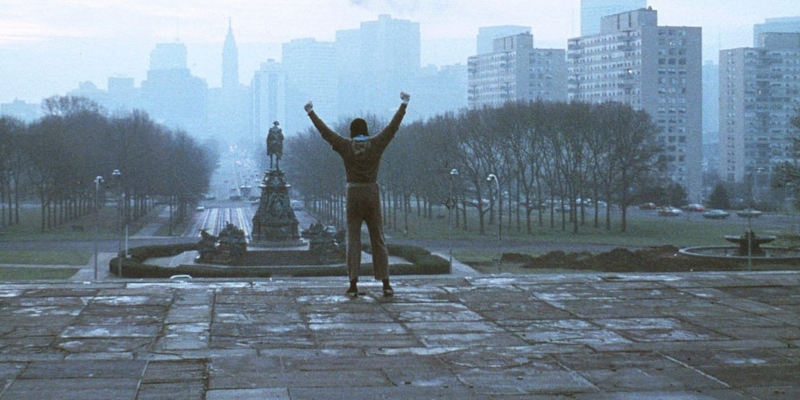 8 underdog movies with stories nearly as good as Leicester City's
Real life is stranger than fiction, as Leicester City winning the Premier League proves. Despite lacking the riches and global superstars of their rivals, the unfancied Foxes stormed to the championship against all odds.
Leicester's tale is so unbelievable that it'll almost certainly be adapted into a movie. Until then, here are a few more underdog stories you'll enjoy…
---
Rocky
Like Leicester, no-one gives Rocky Balboa a chance when he's unexpectedly pitted against the world heavyweight champion of the world, the super cocky Apollo Creed.
Yet he goes the distance, despite his training regime consisting of chasing chickens, punching meat and constantly pestering shy pet shop worker Adrian for a date. Perhaps Claudio Ranieri followed a similar training plan…
---
Cool Runnings
Jamaica isn't renowned for snowy mountains and arctic blizzards, which makes the real-life exploits of the Jamaican bobsled team, formed by two sprinters and their mates, even more remarkable.
While the end result isn't quite as inspiring as Leicester's, the journey there is and it proves "" like the recent Eddie The Eagle "" that the craziest dreams can come true. Especially if they involve the Winter Olympics.
---
Kung-Fu Panda
Leicester City and Po the Panda share a lot in the common, with both overcoming seemingly impossible odds to fulfil an unbelievable destiny. Admittedly, a fat panda becoming a kung-fu master is slightly less realistic than Leicester winning the Premier League "" but only just.
Expect to see Filbert Fox in Kung-Fu Panda 4.
---
Remember the Titans
Denzel Washington plays Herman Boone, a high school football coach who unites an all-black and all-white school into one amazing team. Unfortunately, this being the 70s, the team has to overcome racial prejudice along the way.
Remember The Titans is arguably one of the most underrated sports movies ever, and a movie that anyone who loves a good underdog story should check out.
---
The Mighty Ducks
The exploits of everyone's favourite ice-hockey team, who face Leicester-esque odds, show the power of a great coach.
Although the parallels between Gordon Bombay and Claudio Ranieri end there, as Bombay only manages the Ducks after being sentenced to community service for drink-driving. Perhaps it's not as inspirational as we remember…
---
The Karate Kid
Like Jamie Vardy, no-one believes young Daniel LaRusso can become a karate master "" especially when he has to fight the Cobra Kai, whose karate skills are as awesome as their name.
But, thanks to the mentoring of a wise old coach, young Jami- ahem, Daniel overcomes the odds and becomes a revered Karate legend. Presumably he has a party afterwards too.
---
A League of Their Own
Not to be confused with the James Corden gameshow, this 1992 classic sees two sisters join the first female professional baseball league with dreams of making it as big as the male game "" if they can stop fighting with each other.
This is a classic feel-good underdog story, with a bonus bit of 90s Tom Hanks thrown in for good measure.
---
Dodgeball: A True Underdog Story
The parallels between Vince Vaughan's Average Joes and Claudio Ranieri's Leicester City are obvious. They both face much richer rivals, they both lack the star power of their opponents and "" crucially "" no-one thinks they will win.
Plus, we reckon Jose Mourinho would be perfect in the Ben Stiller role.
---
You can check out all of the movies in the post on the musicMagpie Store, which is one of the cheapest places to buy Blu-Rays and DVDs online! Just click below to start shopping.