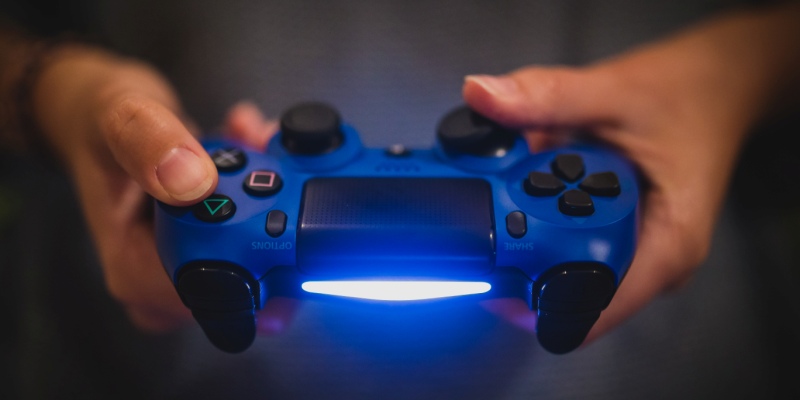 6 video game movies that are actually good
Do 'good' video game movies exist? The evidence suggests not, with the average score for videogame films on Metacritic a lowly 30.
So why do people keep making them? Angry Birds is in cinemas now, Warcraft is released at the end of the month and films based on Assassin's Creed and Tomb Raider are on the way.
Well, there are two reasons. The first is that they make a lot of money, duh. The second is that some of them are actually pretty good. Here are a few game movies worth your time…
---
Mortal Kombat
In Mortal Kombat, players beat the living daylights out of each other before one of them kills the other in a ridiculously brutal way, such as ripping a spine out with their bare hands. Sounds perfect for a movie!
Unsurprisingly, the movie is nowhere near as violent as the game. Instead, it takes most of its inspiration from the game's plot (yes, it has one), with 3 Earth warriors, Liu Kang, Johnny Cage and Sonya Blade, taking on the forces of Outworld in a series of scraps. It's like a mythical UFC, basically.
It's not perfect – series' favourites Scorpion and Sub Zero are relegated to minor roles and it looks a bit like an episode of Mighty Morphin' Power Rangers – but it's good fun and was a massive success at the time, earning over $120 million worldwide.
Buy Mortal Kombat on the musicMagpie Store
---
Resident Evil
The Resident Evil games were heavily inspired by the zombie films of George Romero, so it's no surprise that they were eventually adapted into movies.
Weirdly, though, Resident Evil is literally nothing like a George Romero film. Instead, it's more like The Matrix with a few brainmunchers thrown in for good measure. The slow burn horror and clunky puzzles of the game are replaced by high-octane set pieces and slick fight sequences.
One element the film does retain, however, is the completely ridiculous plot lines. Although it doesn't take inspiration from any particular game in the series, the story of a crazy AI that locks people in a lab and turns them into zombies with a virus would fit a Resident Evil game perfectly.
While Resident Evil doesn't share that much in common with the games that spawned it (well, the first 3 at least), it's still a good watch.  James Cameron even named it his biggest guilty pleasure. If it's good enough for him, it's good enough for you!
Buy Resident Evil on the musicMagpie Store
---
Lara Croft: Tomb Raider
In the 90s, Lara Croft was a cultural icon on the level of Gallaghers or the Spice Girls. We can't imagine why though…
Either way, this film probably came out a year or two too late to fully capitalise on Croftmania. Still, we can't imagine anyone playing everyone's favourite raider of tombs better than Angelina Jolie, whose performance elevates Tomb Raider from average to good.
Oh, and some other bloke called Daniel Craig is in it too.
Like most videogame movies, Lara Croft: Tomb Raider has an absolutely ridiculous plot involving the Illuminati and some sort of pyramid artefact, but fortunately it doesn't fall into the trap of taking itself too seriously and there's enough action to gloss over it with. It won't make any 'best movies ever' lists, but entertain you for an hour or so at least.
Interestingly, there are plans for a reboot of the Tomb Raider series at the moment. Star Wars' Daisy Ridley was tipped for the role of Lara (who is now a lot more serious in the games), although it ultimately went to Alicia Vikander of Ex Machina and The Danish Girl fame.
Buy Lara Croft: Tomb Raider on the musicMagpie Store
---
Silent Hill
If Resident Evil is like a George Romero movie then Silent Hill is like something David Lynch would make: surreal, disturbing and disorientating.
We can only imagine what Lynch could have done with a Silent Hill movie, but director Christophe Gans does a pretty good job with this 2006 adaptation. The plot certainly fits the creepy vibe of the series, with a mother trying to find her daughter in a mysterious town occupied by a scary cult and a big fella with a pyramid on his head and a honking great sword in his hand.
The movie never quite hits the emotional highs of the best game in the series, Silent Hill 2, but it's still a lot more intriguing and intelligent than your average video game movie. It looks amazing too!
Buy Silent Hill 2 on the musicMagpie Store
---
Prince of Persia: The Sands of Time
Unusually for a video game movie, Prince of Persia: The Sands of Time was produced by a massive studio, Disney, and had a big name, Jerry Bruckheimer of Pirates of the Caribbean, in the producer's chair. It had a suitably massive budget too, with over $150 million spent to bring the Prince to the big screen.
Prince of Persia actually shares quite a lot in common with Pirates of the Caribbean, with a swash-buckling plot that favours big action set-pieces and high drama over subtlety. That's not a bad thing for a game like Prince of Persia, of course!
Like most video game movies, it's best to approach Prince of Persia with an open mind and low expectations – you might be pleasantly surprised.
Buy Prince of Persia: The Sands of Time from the musicMagpie Store
---
Postal
We can't write about video game movies without mentioning Uwe Boll at least once. If you're not familiar with Mr. Boll's work, there are two main things you need to know: one, he makes lots of films about video games. Two, they're usually terrible.
As a result, it was difficult to find a Boll movie that critics didn't hate. Postal is the closest we could get.
Based on the notorious game in which a guy shoots loads of people because he's mad, Boll's Postal follows a chap who tries to get rich by stealing a load of dolls. Then Osama Bin Laden, who's best mates with George W. Bush, appears and…well, it gets weirder from there.
As this is a Boll film, take the word 'good' with a pinch of salt. But it has its moments. And hey, it has J.K Simmons, a bona-fide Oscar winner, in it too. That's gotta be worth something!
Buy Postal on the musicMagpie Store
---
What's your favourite video game movie? Let us know in the comments!
If video game movies aren't your thing, you can find 1000s more DVDs on the musicMagpie Store. Not only will you save a load of cash if you buy Blu-Rays and DVDs, but you'll get free delivery on all orders too!