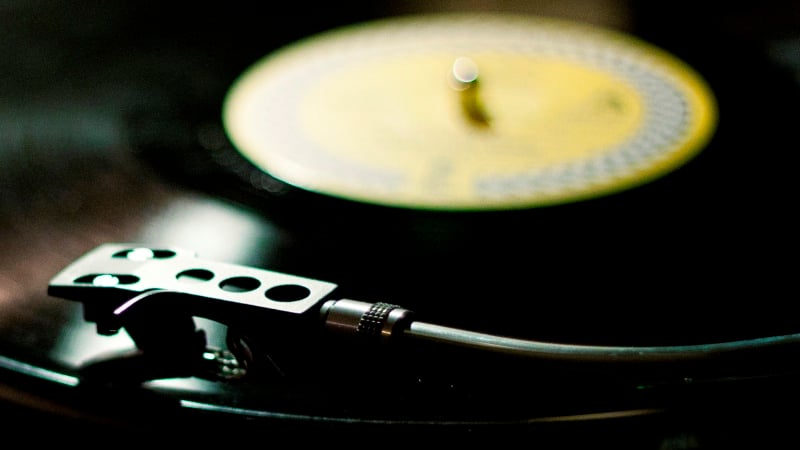 How many of these classic 70s albums have you listened to?
The 70s spawned more classic albums than we can count: Exile on Main St, Who's Next, Paranoid, Dark Side of the Moon, London Calling – the list goes on.
This post isn't about those albums though. This post is about the classic albums that you might not have heard, but really need to. Starting with…
---
Marquee Moon – Television
If you've ever listened to an alternative rock band – and we're guessing you have if you're reading this – they owe some of their existence to Television.
Released at the height of punk's popularity, Marquee Moon took the DIY aesthetic but did away with the snarling and spitting, and replaced power chords with intricate melodies partially inspired by jazz.
The result is one of the most influential art rock records of all time, a genius album that has inspired everyone from Radiohead to the Red Hot Chili Peppers. You need to listen to this.
Buy Marquee Moon on the musicMagpie Store
---
Station to Station – David Bowie
Recorded at the height of his peppers and cocaine-fuelled paranoid years, David Bowie doesn't remember recording Station to Station. It's both amazing and sad, because it's one of the best albums he ever made.
Casting aside his glam rock persona, Station to Station sees Bowie inhabit the character of the Thin White Duke, an amoral and slightly terrifying soul singer. The rock anthems are replaced by dark yet catchy soul that's cold but passionate at the same time.
While it's not as fun as Ziggy Stardust, doesn't include as many instantly enjoyable songs as Hunky Dory and wasn't as groundbreaking as the Berlin Trilogy, Station to Station is arguably the best Bowie album of them all.
Buy Station to Station on the musicMagpie Store
---
Unknown Pleasures – Joy Division
Looking back, the 70s seemed like a fun decade, a time of disco, flares and singing about anarchy while spiking your hair into ridiculous shapes.
So it's easy to forget that Joy Division – everyone's favourite ironically-named harbingers of gloom – released their debut album at the tail end of the decade.
Unknown Pleasures isn't a 'fun' album. The music is cold and bleak and the lyrics are depressing and intense. But it is powerful, moving and memorable, and it also paved the way for a near-tidal wave of goth acts in the 80s, including The Cure and Bauhaus. Draw the curtains and brood.
Buy Unknown Pleasures on the musicMagpie Store
---
Bitches Brew – Miles Davis
And now: jazz fusion. Wait, don't go!
Although all the elements of jazz are present, like complex trumpet noodling, exceptionally long songs and odd time signatures, you don't need to have a degree in music theory to appreciate Bitches Brew.
In fact, it's debatable whether it's a jazz album at all. Miles Davis seems to take as much influence from funk and rock as he does from jazz, a fact that annoyed a lot of his contemporaries at the time.
It's the sound of an incredible musician doing whatever the hell he wants and the result as enjoyable as it is groundbreaking. If you listen to one jazz album in your life, make it this one.
Buy Bitches Brew on the musicMagpie Store
---
Jailbreak – Thin Lizzy
Yeah, it's the one with The Boys are Back in Town on it. But it's so much more than that; from the opening note of Jailbreak on, Phil Lynott and co churn out one hard rock anthem after another, setting the standard and tone – especially the dual guitar leads – for a million other hard rock bands to follow.
None would do it quite as well, though.
Buy Jailbreak on the musicMagpie Store
---
Parallel Lines – Blondie
Today, Parallel Lines would be Blondie's 'sell out' record. After years of punk and new wave, Debbie Harry and the gang decided to make a pure pop album , with big hooks and less edge. There's even a disco song!
Every song on here is catchy and memorable; with Heart of Glass, Hanging on the Telephone, Sunday Girl and One Way or Another, it's pretty much an Atomic and a Call Me away from being a greatest hits collection. It'll get stuck in your head for days – and you won't even care.
Buy Parallel Lines on the musicMagpie Store
---
The Kick Inside – Kate Bush
What were you doing when you were 19?
That's the age Kate Bush released The Kick Inside, although she actually some of the songs when she was 13.
Despite being so young, The Kick Inside is an art pop masterpiece that has influenced countless artists and spawned perhaps the quirkiest (but not rubbish or novelty) number one single of all time, Wuthering Heights.
Buy The Kick Inside on the musicMagpie Store
---
Pink Moon – Nick Drake
Like a cold cup of tea or drizzly day in the countryside, Pink Moon captures that uniquely English sense of melancholy to a tee.
The legend of Nick Drake is well told, with the singer-songwriter battling a depression that would later take his life during the recording of Pink Moon. Despite this, Pink Moon isn't a depressing album; in fact, it's beautiful in almost every way.
Unfortunately, Pink Moon wasn't a commercial success during Drake's lifetime. In fact, it took over 20 years for it to gain wider popularity, after the release of a greatest hits collection and the use of Pink Moon in a Volkswagen ad.
Buy Pink Moon on the musicMagpie Store
---
Maggot Brain – Funkadelic
First things first: that cover. Have you ever seen anything better?
Maggot Brain is 70s funk at its finest: danceable, groovy and the slightest bit weird. It's not all heavy funk though, with songs like Can You Get to That throwing in some folk and gospel influences thrown in for good measure.
You can still hear the influence of Maggot Brain to this day, with Kendrick Lamar's To Pimp a Butterfly taking obvious inspiration from it. George Clinton even appears on it!
Buy Maggot Brain on the musicMagpie Store
---
Ege Bamyasi – Can
One of the leading lights of Krautrock, Can combine synths, sound effects and guitars into an arty form of experimental proggy folk rock. This is a must-listen for anyone interested in art rock or experimental music.
The list of artists Can influenced with Ege Bamyasi is as extensive as it is impressive: Sonic Youth, Pavement, Portishead – even Kanye West, who sample Sing Swan Song.
They were also a massive influence on David Bowie, who eventually travelled to the band's native Germany to record a little trilogy of Krautrock-inspired albums in Berlin.
Buy Ege Bamyasi on the musicMagpie Store
---
Trans-Europe Express – Kraftwerk
On first glance, it doesn't seem possible that Trans-Europe Express is a classic album. Firstly, it's about a train. Secondly, the band looks like a particularly boring group of history teachers on the cover.
Once you listen to it, though, it becomes clear why this is so great. Like a classic sci-fi movie, Trans-Europe Express sounds both retro and futuristic; a vision of the future from the past, a guess at what music made by robots would sound like (if the band themselves weren't robots – it's never been disproved).
The music itself is contradictory too, with a mechanical and minimalist approach completely different to other bands of the time. At the same time, it's catchy and easy to dance to. The influence on certain genres of electronic music, like IDM and ambient, is obvious.
Buy Trans-Europe Express on the musicMagpie Store
---
You can buy all of the albums in this post, as well as many other classic albums from the 70s, in the amazing Best of the 70s collection on the musicMagpie Store!