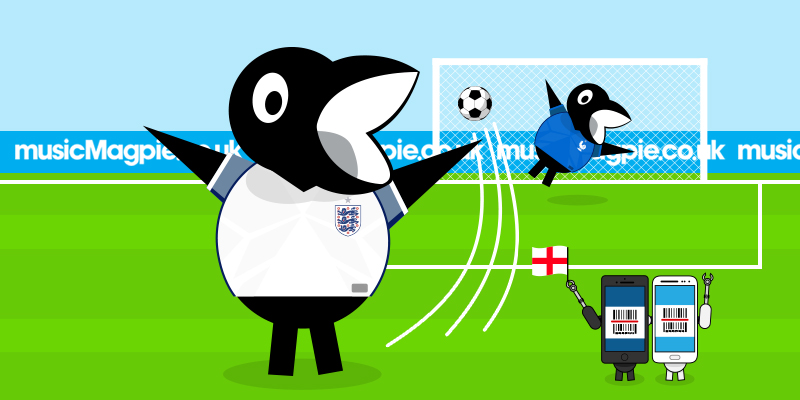 Euro 2016: 8 apps to help you follow and enjoy the tournament even more!
Get your plastic car flags and replica shirt ready: Euro 2016 kicks off tonight!
However, you probably won't be able to watch every single game – as much as you'd love to. But you can keep up with all the action and fill as much of your day with football goodness as possible with the apps in this post!
---
UEFA Euro 2016 Official App
Let's start with the obvious choice: the official app from UEFA.
As you might expect, this app includes pretty much everything you need to know about the tournament, from fixtures and live scores to squad information and player statistics.
During games, the app promises to offer audio, video, live stats and update from reporters with its Match Centre feature. The app will also include exclusive news and interviews with players and managers.
There's also a nice little feature that lets you select your all-time favourite Euro XI, which has given us plenty of time to daydream about a Shearer/Ronaldo frontline.
Download the UEFA Euro 2016 Official App on iPhone | Download the UEFA Euro 2016 Official App on Android
---
Stats Zone
Powered by Opta and produced by the excellent Four Four Two magazine, Stats Zone provides a comprehensive round up of every team and player's performance at Euro 2016.
We're not just talking basic stats here either: we're talking passes completed, assists, shots, tackles, yards covered and pretty much everything else you need to compile a report on Lorik Cana's performance during Albania vs. Switzerland.
All of the stats are laid out on a nifty illustrated pitch with arrows too. It's an armchair pundit's dream.
Download Stats Zone on iPhone | Download Stats Zone on Android
---
Score! Hero
Believe it or not, there will be moments over the next month where football isn't on television. Luckily, Score! Hero is here to save the day.
Based on the popular Score! World Goals, Score! Hero casts you as a young footballer who has to work his way to the top by banging in goals like there's no tomorrow.
It retains the same gameplay as previous Score! titles, with passes made and shots taken by dragging your finger across the screen. Unlike previous titles, though, you don't have to follow a certain path to goal and can score however you want, although you get extra points for hitting certain targets.
Download Score! Hero on iPhone | Download Score! Hero on Android
---
Sky Sports Super 6
A firm favourite in the Magpie office, the concept of Super 6 is simple: predict the scores of 6 football matches. You get 2 points for every correct results and 5 points for every correct scores, with a perfect set of predictions winning a huge cash prize.
You're unlikely to win that though, so the best thing to do is set up a league with some mates and duke it out to prove you're the biggest football Nostradamus of them all.
Download Super 6 on iPhone | Download Super 6 on Android
---
MatchPint
Stuck in a new place and don't where to go and enjoy the game with your favourite tipple?
MatchPint is here to save the day. This app shows you which pubs and bars near you are showing the game, with reviews from fellow fans to help you decide. It's a true life saver.
Download MatchPint on iPhone | Download MatchPint on Android
---
Onefootball
A lot of football fans claim this is the football app and we'd struggle to argue with them.
Onefootball provides live scores, highlights, news, transfers, states, videos, commentary and notifications from leagues across the world – and now, thanks to a partnership with Adidas, they're turning their attention to the Euros.
Given its track record, Onefootball could be the best way to follow this year's tournament!
Download Onefootball on iPhone | Download Onefootball on Android
---
UEFA EURO 2016 Fantasy
Hardcore fantasy football fans will undoubtedly have their teams set up and ready to go already, but you can't go far wrong with the official UEFA fantasy football app if you're still looking for a bit of fantasy action over the course of the tourament.
UEFA's fantasy football works as you'd expect: you pick a team and get points based on each player's performance. If you've picked a dud, you can transfer them out at set points, and you can double down on players on good form.
Like most fantasy leagues, you can set up your own league to see how stack up against your friends. You can also compare your performance to EURO experts and celebrities.
Download UEFA Euro 2016 Fantasy on iPhone | Download UEFA Euro 2016 Fantasy on Android
---
Need a phone to download these awesome apps onto? Check out our huge range of refurbished phones, where you can buy iPhone 5 and much more, on the musicMagpie Store!