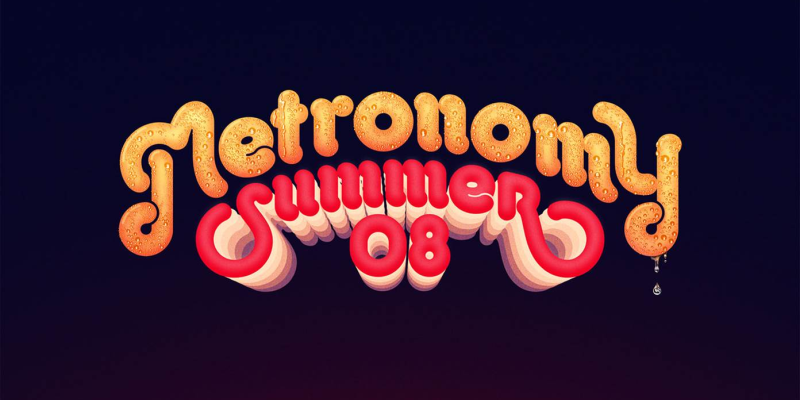 Win an ultra rare test pressing of Metronomy's Summer 08 signed by Joe Mount!
To celebrate the release of Metronomy's new album Summer 08 on July 1st, we're giving away an incredible prize: a test pressing of the record signed by frontman and Metronomy mastermind Joe Mount!
For your chance to win, simply pre-order a copy of Summer 08 from the musicMagpie Store before July 1st and send the name of your favourite Metronomy song to metronomy and we'll enter you into our prize draw.
Summer 08 is the follow up to 2014's Love Letters and was recorded entirely by Joe Mount over two weeks. Mount has described Summer 08 as an "upbeat record" and claimed it was "the most fun thing I've done in a long time" in an interview with Radio One's Annie Mac.
The first single from Summer 08, the disco-esque Old Skool, has gone down a storm with critics and fans alike, with Annie Mac naming it her Hottest Record in the World back in May. Metronomy enlisted some prestigious help for the record too, with Mix Master Mike of the Beastie Boys contributing a suitably retro scratch break.
The rest of Summer 08 promises to be every bit as fun and danceable as Old Skool. In an interview with Q, Mount said Summer 08 "captures that fading memory of being a bit younger and going to clubs, but with the confidence I didn't have then".
Summer 08 promises to be one of Metronomy's best albums to date, perfect for a summer of partying, dancing and good vibes "" and you could own the original test pressing!
To win this incredible prize, pre-order Summer 08 on CD or Vinyl now.
Pre-order Summer 08 by Metronomy on Vinyl
Pre-order Summer 08 by Metronomy on CD
For full competition terms and conditions, click here.