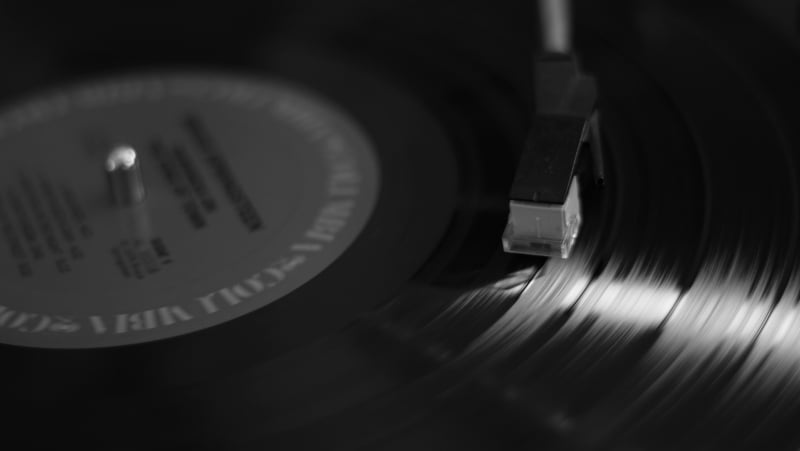 10 of the Greatest Comeback Albums of All Time
Last week saw pop punk legends Blink 182 return with a new album, California. It's their first record without Tom Delonge, who is now hunting UFOs and writing novels, with Matt Skiba of Alkaline Trio stepping into the guitarist/singer role. By all accounts, it's worked out pretty well.
Of course, Blink isn't the first band to make a successful return. Here are 10 of our favourite comeback albums ever!
---
Back in Black – AC/DC
Shortly after the release of Highway to Hell, AC/DC's Bon Scott was found dead in the back of a car.
This would be the end for most bands. Not for AC/DC, though. Instead, they recruited a new singer, Brian Johnson, and got to work on a new album in honour of their fallen vocalist.
Back in Black was released a few months later and went on to become the second highest selling album of all time. That's how you stage a comeback!
Buy Back in Black from the musicMagpie Store
---
American Recordings – Johnny Cash
In the 90s, Johnny Cash had fallen on hard times after being dropped by his record label.
Enter Rick Rubin. Best known for producing heavy metal and hip hop records, Rubin signed Cash to American Recordings and set to work on a stripped back set of original songs and popular covers.
The subsequent album reignited Cash's career, winning him a new generation of fans and leading to some of his most beloved songs, including his haunting cover of Nine Inch Nails' Hurt.
Buy American Recordings from the musicMagpie Store
---
Californication – Red Hot Chili Peppers
After releasing the critically and commercially loved Blood Sugar Sex Magik, the Red Hot Chili Peppers spent most of the 90s in limbo. Guitarist John Frusciante quit the band and fell into drug addiction, while Blood Sugar Sex Magik's follow up One Hot Minute is widely considered the band's worst record.
All of which set up the band for a huge comeback. Frusciante rejoined the band in 1998 and, with the help of Rick Rubin, the band recorded perhaps their best album to date Californication, catapulting the band back to global stardom.
Buy Californication from the musicMagpie Store
---
The Next Day – David Bowie
It was widely assumed that David Bowie had retired from music after 2003's Reality, with no tour dates announced and no new music in the pipeline. He'd earned a quiet life in New York with his wife and kids.
Then, on Bowie's 66th birthday, he announced The Next Day out of nowhere, unveiling a new single at the same time. Apparently, he'd kept the album so secret that even the label didn't know about it until a few days before the announcement.
Unsurprisingly, The Next Day is a fantastic album, with big, bold rock songs that have a subtle hint of the art rock Bowie would explore further with his final album, Blackstar.
Buy The Next Day from the musicMagpie Store
---
Syro – Aphex Twin
Richard D James AKA Aphex Twin was hugely prolific in the 90s, with 4 studio albums, multiple EPs and countless records released under various aliases.
After 2001's Drukqs, Aphex released one more album under his AFX alter ego then promptly disappeared. Rumours of a new record whirled for years, but nothing emerged.
Syro was eventually released in 2014 and Aphex had lost nothing in the interim. It's one of his best albums, and arguably even more accessible than his earlier work.
Buy Syro from the musicMagpie Store
---
2001 – Dr Dre
Can you believe Dr Dre has only released three 'proper' albums?
2001 was the follow-up to The Chronic, one of the best hip-hop albums of all time. Dre took his sweet time making it as well, with a near-7 year gap between the two. Luckily, the wait was worth it, with Still D.R.E, The Next Episode and What's The Difference becoming bona fide hip hop classics.
Buy 2001 from the musicMagpie Store
---
My Beautiful Dark Twisted Fantasy – Kanye West
When historians look back on the life and times of Kanye West, they will mark My Beautiful Dark Twisted Fantasy as the point he evolved from cocky but talented rapper to artistic genius and uber-troll.
Coming after the sad autotune of 808s and Heartbreak and The Taylor Swift Incident, My Beautiful Dark Twisted Fantasy was the rebirth of Kanye. It's hugely ambitious and genuinely epic, with songs like Power and Monster the hip-hop equivalent of stadium anthems.
And then there's Runaway, the nine minute piano-driven ballad at the centre of the album. With lyrics acknowledging his ego, Runaway is the sound of Kanye accepting who he is, freeing him up to declare himself a God and to beg Mark Zuckerberg for money. We wouldn't have it any other way.
Buy My Beautiful Dark Twisted Fantasy from the musicMagpie Store
---
You Are The Quarry – Morrissey
Everyone's favourite miserabilist had a terrible time in the mid 90s, with the world apparently becoming bored with his bleatings on life, love and not eating animals. In 1997, poor Moz was dropped from his record label entirely.
Our hero retreated to Los Angeles, which is possibly the least 'Morrissey' place on the planet, and was nary heard from in 7 years. Then, he returned with You Are The Quarry, an album of punchy rock that paraded Moz at his best. The quiffed one had returned, and our lives are all the more better for it.
Buy You Are The Quarry from the musicMagpie Store
---
Beautiful World – Take That
Say what you will about Take That (and we're sure some of you will), but no-one can deny that their comeback was a ridiculously massive success.
Thanks to songs like Patience, Rule the World and Shine, Gary Barlow and co became national treasures overnight, selling out arenas and soundtracking films and adverts left, right and centre. It was so successful that they even convinced Robbie to come back!
Buy Beautiful World from the musicMagpie Store
---
Chinese Democracy – Guns N Roses
For years, Chinese Democracy was a myth on par with Bigfoot and the Loch Ness Monster. People talked about it in hushed tones, sharing rumours and tales that had apparently emerged from the lair of Axl Rose.
In 2008, 13 years after it was first announced, Chinese Democracy emerged. It got mixed reviews, some of which declared it the worst album ever. It really isn't. It's not as good as Appetite, but considering it was recorded with about a million different musicians and took so long, it isn't too bad at all.
Plus, it's Chinese Democracy! You know, the one they said would never come out!
Buy Chinese Democracy from the musicMagpie Store
---
You can find all of the albums in this post, plus many more great comeback albums, on the musicMagpie Store! Prices start from just £1.19 and you'll get FREE delivery on all orders too. Click below to buy CDs!