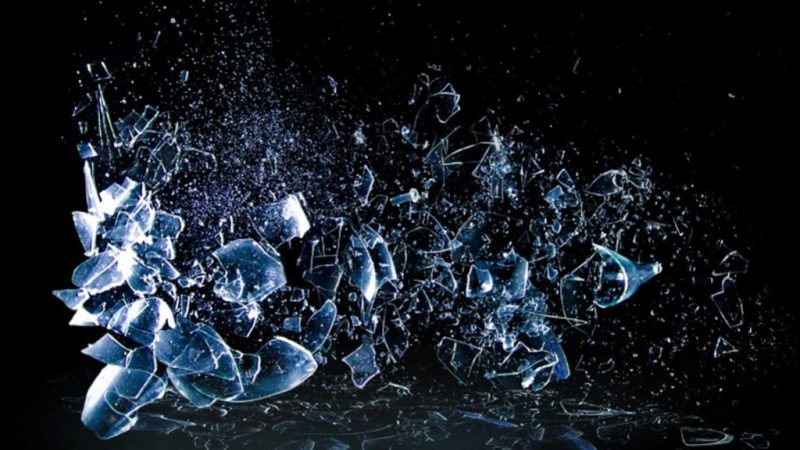 With the Release of 'Dissociation', Get To Know The Dillinger Escape Plan
"I think we all still feel like decimating every place we go through. We're all pirates, man" – Ben Weinman, The Dillinger Escape Plan guitarist
Announcing your impending break-up before releasing another album is a pretty bold move, but nothing else can be expected of this erratic mathcore band. Their sound fuses metal energy and technical skill, while their live performances take spontaneity and danger to another level.
The Dillinger Escape Plan formed from the ashes of American punk band 'Arcane' in 1997. The line-up has shifted a little over the years, but the current members Ben Weinman, Kevin Antreassian, Liam Wilson, Greg Puciato and Billy Rymer have gained more notoriety for their violently wild shows. Even the band's name has edge. John Dillinger was a 1920's American depression-era gangster, responsible for the robbery of 24 banks and four police stations (!). As if that wasn't enough, he managed to break out of jail twice, and hid from the authorities for almost a year before being shot multiple times trying to escape. His legacy as one of the greatest outlaws is fitting for such a stage-breaking band.
But after almost 20 years on the hardcore-punk scene, TDEP made the decision to disband following their final album's release on October 14th 2016 and a subsequent tour. Dissociation, featuring their latest single 'Limerent Death', is the culmination of their guitar-shredding, stage-diving and uniquely creative career. Guitarist Ben Weinman assured that '[the band] are not stopping right now because we feel incapable' but went on the explain that 'in some ways we wanted to pull a Seinfeld and go out while were still on top.'
And so after the recent release of their final album Dissociation (which is 50 minutes worth of dark musical brilliance), it's only fitting that start back at where these five Mathcore pioneers started and revisit some highlights…
---
1) 43% Burnt from Calculating Infinity
It's crazy to think that this track only just made it onto their first studio album, released in 1999. It came from a time when original bassist Adam Doll was injured in a car crash, and suffered paralysis in his lower body. The band have been quoted describing the riff of this track as 'the sound of perseverance'.
---
2) When Good Dogs Do Bad Things from Irony is a Dead Scene
This track was played on tour for months before Faith No More legend Mike Patton recorded the final vocals in the studio, and so when it came to finally recording this intense six minutes of pure aggression and calculated off-time shredding they were well rehearsed and had nailed the builds and falls.
---
3) Baby's First Coffin from Miss Machine
This track was the first time fans had heard anything close to traditional singing on a Dillinger album, and despite the band's uncertainty to how fans would take it, a little melody didn't hurt anyone.
---
4) Black Bubblegum from Ire Works
The heavy rhythms and screamed vocals are almost completely gone, in favour of much slower power-chord choruses and near falsetto singing. You don't have to be into heavy metal to rock out to this track.
---
5) Farewell Mona Lisa from Option Paralysis
The opening track on an album that is quite diverse yet still destructive, and brilliantly pulls together the different styles of TDEP's hugely diverse back catalogue.
---
6) One Of Us Is The Killer from One Of Us Is The Killer
The title track of One of Us is the Killer sums up the band's changing styles and experimentation in what the band have deemed as 'one of the most vicious songs [they've] ever done'.
---
And of course, Dissociation. Fans and critics agree that it really is Dillinger's dark musical torment going out with a bang. Alternative Press have already deemed it 'the first thing we'll point to when people ask why these guys are still relevant'. The album is available to purchase from the musicMagpie Store right now, so decide for yourself the highlight of this fantastic final showcase of math-metal power.
Buy Dissociation by The Dillinger Escape Plan on CD
Buy Dissociation by The Dillinger Escape Plan on Vinyl
You can also find the whole TDEP back catalogue on the musicMagpie Store too! Just click here to start shopping!