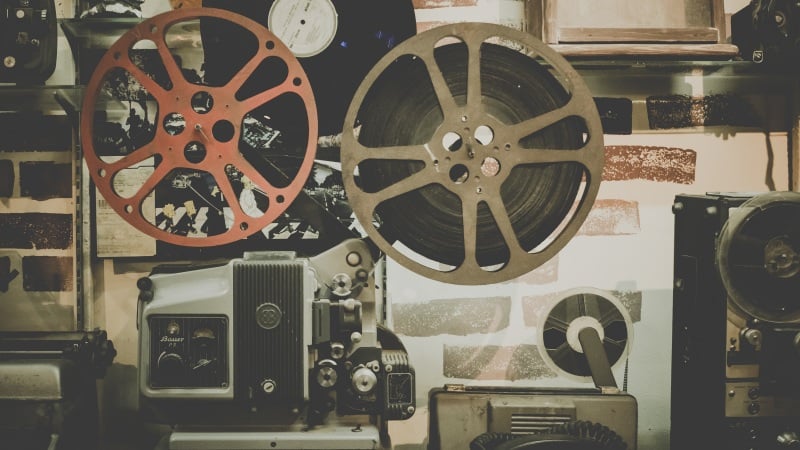 Love cult and classic cinema? Check out these 5 movies from Arrow
We've touched on numerous British film distributors over the past few months, including the BFI, StudioCanal's UK branch and Eureka's Masters of Cinema collection.
Well, now it's time to talk about another UK distributor of films old and new, native and foreign, niche and mainstream. Of course we are talking about Arrow Films, a company that specialises in releasing (and re-releasing) films from around the world, in many different genres, in particular action and horror B-movies (especially those from the seventies and eighties).
So to celebrate the recent competition held by both Arrow and MusicMagpie, here is a countdown of the top five best films the distributor has to offer…
---
SWEET SMELL OF SUCCESS (ALEXANDER MACKENDRICK, 1957)
To kick off this list, we have Arrow's re-release of Alexander Mackendrick's film-noir examination of the world of journalism in Sweet Smell of Success.
Featuring standout performances from Burt Lancaster, Susan Harrison and an against-type Tony Curtis, the film delves deep into the dark and seedy underbelly of the world of celebrity journalism, adapted from screenwriter Ernest Lehman's novel of the same name. That makes for a very drastic change of pace for Mackendrick who, up until then, had been mostly known for his work on the Ealing comedies Whisky Galore! and The Ladykillers.
The cinematography of the renowned James Wong Howe (Seconds, Hud) is also a sight to behold, capturing the disillusionment and underlying menace that the journalistic profession holds, such as the framing of Lancaster's J.J. Hunsecker to give him the appearance of something out of a Universal horror movie rather than anything of this world. Of course it would not be a film-noir picture without some brassy score, gladly provided to us by Elmer Bernstein. So make good, and pick it up while you have the chance.
Buy Sweet Smell of Success on Blu-Ray
---
NETWORK (SIDNEY LUMET, 1976)
Now onto another re-release from the Arrow DVD and Blu-Ray library in the shape of 1976's news satire Network.
Just as he's about to be sacked as a news anchor, Howard Beale (Peter Finch, the first actor to receive a posthumous acting Oscar) announces that he will kill himself live on air. Over the course of the feature, Beale enters a downward spiral as he becomes a ratings smash, until the company has other ideas.
A product of the seventies it may be, but thanks to the writing skills of Paddy Chayefsky, Network remains just as compelling and relevant today, with the Telecommunications Act of 1996 giving rise to the likes of Fox News, InfoWars and, up until recently, Glenn Beck's 9/12 Project (causing comedian and writer Charlie Brooker to draw Network comparisons in an episode of Screenwipe).
The acting is also a sight to behold, not just from Finch, but also the likes of Faye Dunaway, William Holden, Ned Beatty, Robert Duvall and Beatrice Straight, with her and Dunaway also taking home acting accolades. Are you interested? Then a copy of the film awaits you.
---
BICYCLE THIEVES (VITTORIO DE SICA, 1948)
Italian Neo-Realism, what can we say? Ossessione, Umberto D and Roberto Rosselini's War Trilogy, there are so many examples of its greatness. But of them all, one name stands out. Vittorio De Sica's 1948 opus Bicycle Thieves.
When his bicycle is stolen, unemployed man Antonio sets off with his son Bruno on a quest around Rome to retrieve the stolen bicycle. The film contains all the hallmarks of an Italian Neo-Realist feature, location shootings, non-professional actors (including future spaghetti western pioneer Sergio Leone) and a story depicting the hardships of post-War Italy, making it a refreshing change from traditional Hollywood cinema (something that producer Griffin Mill seems to be unaware of in Robert Altman's The Player).
If you want to experience something a little different, this one's for you.
Buy Bicycle Thieves on Blu-Ray
---
THE CONFORMIST (BERNARDO BERTOLUCCI, 1970)
Bernardo Bertolucci has led quite the career. Making his voice heard with the Italian Neo-Realist movement with Before the Revolution, triggering the wrath of the Catholic Church with Last Tango in Paris, covering the history of Italy and winning an Oscar for The Last Emperor.
But the highlight of his career has to be his 1970 political drama The Conformist, a tale of a man (a fine performance from Jean-Louis Trintignant) struggling with his political, religious and national identity against the backdrop of Mussolini's Italy.
Other highlights of the film, apart from its complex and gripping storyline, include the art decoration painstakingly recreating the look and feel of 1940s Italy and the cinematography of Bertolucci collaborator Vittorio Storaro (who also shot Apocalypse Now and Reds), giving us some shots that have become engrained in cinema history. Don't believe us, observe for yourselves.
---
SULLIVAN'S TRAVELS (PRESTON STURGES, 1941)
Now onto the final film of the list, one of the many grandfathers of the Hollywood-on-Hollywood movies. I am of course referring to Preston Sturges's screwball classic Sullivan's Travels (a title likely playing upon Jonathan Swift's novel Gulliver's Travels).
John L. Sullivan has made a name for himself as the director of frivolous comedies, but desperately wants to be taken seriously as an auteur. Thus to research his first dramatic feature Oh Brother, Where Art Thou? (yes the Coens did pinch the title for their film), Sullivan takes on a life of poverty leading him on a cross-country odyssey to uncover what it really means to be a filmmaker.
The writing is a thing of beauty, with clever dialogue, a balance of comedy and drama and an observation on the film industry. There are also the overall themes of the great depression and the economic gap, which Sturges harnesses to the Hollywood-on-Hollywood genre to create a celebration of the art of cinema (that it can bring laughter and happiness, even in the worst of situations).
In a way, this is a screwball take on the sort of films that Charlie Chaplin had been making during the 1930s (in particular City Lights and Modern Times). So don't delay, a copy of the film is just a click away.
Buy Sullivan's Travels on Blu-Ray
---
Honourable Mentions: The Tin Drum (Volker Schlöndorff, 1979), The Manchurian Candidate (John Frankenheimer, 1962), Les Diaboliques (Henri-Georges Clouzot, 1955), Branded to Kill (Seijun Suzuki, 1967), Black Sunday (Mario Bava, 1960), Aquarius (Kleber Mendonça Filho, 2016), The Hunt (Thomas Vinterberg, 2012), Like Father Like Son (Hirokazu Koreeda, 2013), The Tree of Wooden Clogs (Ermanno Olmi, 1978)
Check out the full Arrow Video collection on the musicMagpie Store now; just click below to start shopping!