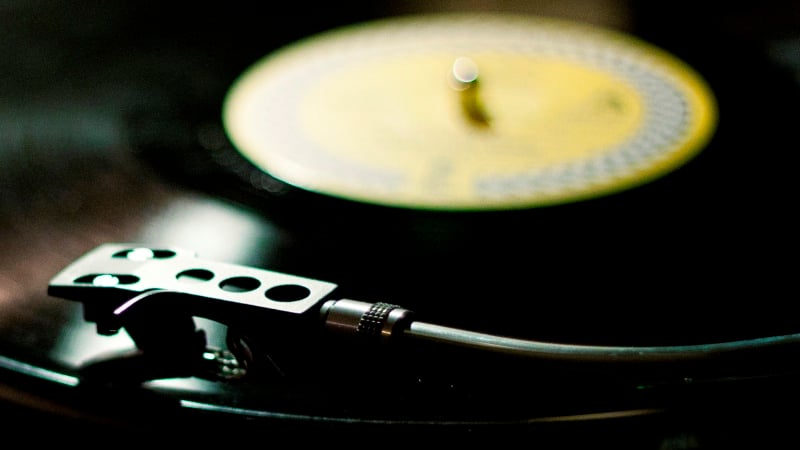 Which artist has featured on the most songs?
Collaborations have become a major part of pop music over the past 20 years. At the time of writing, three of the top ten UK singles have a 'featured' artist while another 3 are collaborations (which are more or less the same thing).
'Features' are popular for a number of reasons. They can add star power to a song, give it a slightly different vibe for a verse or help an older artist gain a bit of credibility with younger audiences.
But who is the king (or queen) of the 'feat'? To find out, we counted the credited guest appearances for a number of popular artists. Here's our top 10…
---
T-Pain
Approx. total: 197
T-Pain is widely credited with bringing Auto-Tune into the mainstream, taking a tool previously used to help out singers and using it to create his own unique sound.
As a result, he is in a lot of demand with other artist. Pain's most famous collaborations are with The Lonely Island, Jamie Foxx and Flo Rida, although there are countless others too. For a time, Pain's vocals seemed to crop up everywhere!
---
E-40
Approx. total: 200
E-40 is a hugely prolific rapper and entrepreneur, finding time to release numerous albums a year, run a label and even launch his own brand of beer.
And on top of all that, he has appeared on a lot of other people's songs too. His best known features are on Lil Jon's Snap Yo Fingers and Big Sean's I Don't **** with You, although the bulk of his work has been with underground artists.
Buy secondhand CDs with the musicMagpie Store!
---
Kendrick Lamar
Approx total: 206
He's only just about to turn 30, but Kendrick Lamar has already racked up an impressive series of appearances (as well as four critically acclaimed albums of his own).
Like his music, Lamar's list of collaborations is diverse; it includes songs with ASAP Rocky, Birdman, Taylor Swift, Sia, Alicia Keys, Imagine Dragons and, perhaps most surprisingly of all, Dido.
---
Jay-Z
Approx total: 229
As well as building his own impressive discography, Jay-Z has lent his unique vocals to a diverse range of songs by other artists.
His best-known collaborations are with Rihanna on Umbrella, Justin Timberlake on Suit and Tie and, of course, his wife Beyonce on Crazy in Love and Drunk in Love.
---
Nate Dogg
Approx total: 241
Until his sad death in 2011, Nate Dogg was the man you called if your song was calling for a smooth chorus.
Nate released quite a few albums of his own, but he is still best known for his show-stealing guest appearances on songs like Warren G's Regulate, Eminem's Shake That and 2Pac's Thugs Get Lonely Too.
Buy cheap CDs with the musicMagpie Store!
---
Busta Rhymes
Approx total: 254
Busta Rhymes is one of the fastest rappers around, making him a popular choice for guest appearances.
Busta's biggest features include Don't Cha by the Pussycat Dolls, Look at Me Now by Chris Brown and Rumble in the Jungle by Fugees.
His career is littered with memorable appearances though, including regular guest slots with A Tribe Called Quest and tracks with Lil Wayne, Method Man and Puff Daddy/P Diddy.
---
2 Chainz
Approx total: 274
2 Chainz came to prominence as one half of the duo Playaz Circle, who are best known for their work with Ludacris, although he didn't take on the name until 2011.
Since 2011, Epps has featured on tracks by Kanye West, Lil Wayne, Nicki Minaj and Steve Aoki, although his best known feature is probably on Jason Derulo's Talk Dirty.
---
Bun B
Approx total: 280
Although he's not that well known on this side of the pond, Bun B is a cult hero in the US and widely respected in the rap scene.
As a result, his services are in high demand with his peers. B has appeared on songs  by Big Sean, Drake, Usher, Linkin Park and The Game, as well as countless upcoming and lesser-known rappers.
---
Lil Wayne
Approx. total: 430
Weezy's career began at 15 when he joined the Hot Boys, landing his first feature in 1999 (at the ripe old age of 16).
Despite his own prolific output and spending eight months in jail in 2010, Wayne has found time to appear on 430 songs by other artists. They include Birdman, Nicki Minaj, Drake, Kanye West and rock bands such as Fall Out Boy and his nearly namesake Weezer.
He also collaborated with Paris Hilton in 2013, but he probably wants to forget about that…
---
Snoop Dogg
Approx total: 583
Snoop's career began with a guest appearance on the Dr. Dre song Deep Cover (also Dre's first single) in 1992 and he has continued to crop up in other people's song ever since.
We calculate Snoop's feature count at 583. The majority of those appearances are with fellow rappers, including Dre, 2Pac, Ice Cube and Wiz Khalifa.
However, he has also appeared by songs by The Pussycat Dolls (twice), Katy Perry, Eddie Murphy, Anna Kendrick and… erm, 80s teen icon Corey Feldman.
In short, if you need a laid-back rap verse for your latest track – whatever the genre – Snoop's your man.
---
If you think we've left someone out of this list, let us know in the comments!
Love music? Check out the musicMagpie Store, where you can shop CDs and Vinyl across all genres from just £1.19 delivered.
Here are the rappers who've featured on the most songs:
Snoop Dogg – 583
Lil Wayne – 430
Bun B – 280
2 Chainz – 274
Busta Rhymes – 254
Nate Dogg – 241
Jay-Z – 229
Kendrick Lamar – 206
E40 – 200
T-Pain – 197