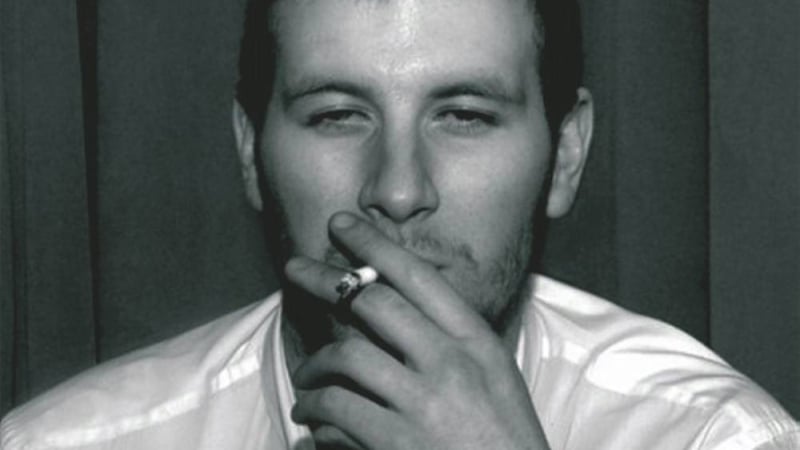 20 essential rock albums from the 2000s
The naughties were a great time for rock music, whether you were a skinny-jean sporting indie kid, a fully fledged emo or someone who just likes a good riff and sing along chorus.
With a nostalgic tear in our eye, we've picked 20 of our favourite rock albums from the 2000s. To keep things diverse, we've picked from a range of genres and limited each band to one album.
We've undoubtedly missed some of your favourites, so let us know what you'd include in the comments!
With that out of the way, let's kick off with…
---
Absolution – Muse
Absolution showcases Muse at their most bombastic, soundtracking the end of the world as we know it with a hail of wailing guitar solos, grand orchestras and falsetto.
The album takes everything good about Muse's first two records and makes it bigger and better. There are full blown orchestras, experiments with electronica, piano solos and good old fashioned riffs; Matt Bellamy and co throw everything at Absolution, including the kitchen sink, and it works remarkably well.
There are songs to dance to, songs to cry to and, mostly, songs to rock out to. Unlike a lot of rock operas, it never feels pretentious either. The apocalypse has never sounded so good.
---
The End of Heartache – Killswitch Engage
With the notable exception of nu metal, metalcore was undoubtedly the most popular form of metal in the mid-00s – and no band did it better than Killswitch Engage.
Drawing equal influence from melodic death metal and hardcore, The End of Heartache combines brutally-heavy riffs and screaming with epic choruses and soaring vocals.
Although Alive or Just Breathing is arguably the better album overall, The End of Heartache is much more accessible and the album that catapulted the band towards the mainstream, with songs like Rose of Sharyn capturing mid-naughties metal at its finest.
---
Take Off Your Pants and Jacket – Blink 182
Take Off Your Pants and Jacket is the soundtrack to summers spent skateboarding, watching Jackass and playing Tony Hawk's while daydreaming about that person you like at school. Listening to The Rock Show or First Date is like being a teenager again. Ah, the simple times.
Listening back to the record, it's actually a lot darker than people remember, especially on tracks like Stay Together for the Kids. But mainly, it's a great 40 minutes of teenage escapism and jokes about rude stuff. Enjoy.
---
Songs for the Deaf – Queens of the Stone Age
It's no surprise that Songs for the Deaf is as good as it is when you consider the personnel who created it: Josh Homme, who has gone on to become one of this generation's finest songwriters; Nick Oliveri, the crazed bassist who still commands a cult following; Mark Lanegan, frontman of The Screaming Trees and acclaimed solo artist; and some bloke called Dave Grohl, who did some stuff with some bands called Foo Fighters and Nirvana.
The album's popularity was helped by hugely by the success of No-One Knows and Go With The Flow, although there is a lot more to sink your teeth into with heavy rockers like …Millionaire and Six Shooter balanced against mellow brooders like Hangin' Tree and Mosquito Song.
In a nice throwback to when people listened to whole albums, the songs are punctuated by radio skits that gives Songs for the Deaf a strong road-trip vibe too.
---
Toxicity – System of a Down
Rock isn't all sex, drugs and rock n' roll, y'know. Sometimes bands tackle SERIOUS ISSUES like justice, religion and politics.
Most of the time, these attempts at social commentary are a) boring, b) preachy or c) misguided.
Not System of a Down, though. Maybe it's the crazed vocals of Serj Tankian, the endless stream of great riffs or the unusual musical adventures into a variety of genres, but SOAD's exploration of God, politics and science never feel forced or preachy.
Beyond the lyrical content, the songs are among the best written in the 00s, swaying from the psychotic gibbering of Chop Suey and Shimmy to the laidback vibe of Charles Manson anthem ATWA and the paranoid Aerials. It's not just one of the best rock albums of the 00s, but of all time.
---
Hybrid Theory – Linkin Park
For adults of a certain age, Hybrid Theory is less of an album and more of a beloved teenage friend. Mum sent you to your room? Stick on One Step Closer. Yeah, Mum: I'm about to break! Not got what you wanted for Christmas? In The End knows how you feel. Fancy someone but too scared to tell them? Crawling is your jam.
Listening back now, Hybrid Theory could be cringe-worthy. And it is a little bit, but in a good way. It captures those angsty teenage years perfectly, like a photo of a dodgy haircut, which makes it a lot of fun to listen to. It helps that most of the tracks on here, like Papercut and Runaway, are great rock songs in their own right too.
15 years later (yes, really), we've grown up and Linkin Park have too. But we'll always have Hybrid Theory.
---
Lateralus – Tool
The super weird world of prog metal is scary and intimidating, what with all those weird time signatures and songs about wizards and spiritual consciousness.
With Lateralus, however, Tool managed to bridge the gap between experimental and accessible. Songs like Schism are musically complex yet catchy and heartfelt, while Parabola is diverse yet anthemic. It's worthy of any rock fan's attention, even if the thought of lyrics about the 'third eye' make you want to hide behind the nearest sofa with your fingers in your ears.
Nearly 15 years after it was released, there still isn't much that sounds like Lateralus. In fact, even Tool have struggled to top it: they released the amazing-but-not-quite-as-amazing 10,000 Days in 2006 before spending the last 10 years teasing but never releasing a new album.
Still, if they never release anything else, Lateralus is more than enough to cement their legacy.
---
Leviathan – Mastodon
Herman Melville's Moby Dick is widely considered to be one of the greatest novels ever written. It's also one of the hardest to read. Although the story is fairly simple – a crazy sea captain pursues the elusive whale who ate his leg – it's weighed down by excruciatingly detailed accounts of the Victorian whaling industry and whale anatomy written in dense, difficult prose.
It's also like a million pages long.
153 years after Moby Dick was released, Mastodon released their own take on the tale, Leviathan. Unlike Melville's novel, Leviathan is to-the-point: crushing riffs are used to soundtrack Ahab's revenge fantasy, with vocalists Troy Sanders and Brent Hinds screaming as if they're channeling the spirit of the good Captain himself.
Even without the Moby Dick concept, Leviathan is one of the best metal albums of recent years. Those bone-breaking riffs, drowned in a sea of fuzz and distortion, are underpinned by some of the most incredible drumming you'll ever hear, while the songs are both brutal and epic.
It's the best album based on a novel, hands down, and one of the best metal records ever too.
---
White Pony – Deftones
A lot of people only know Deftones for Back To School, a rap-rock hybrid that sounds like a more intelligent version of Limp Bizkit.
It couldn't be a worse place to start. Although it features on some versions of this album, it sticks out like a sore thumb against the rest of Deftones material. White Pony is a heavy-yet-trippy record, loaded with heavy riffs and banshee screams and contrasting dream-like choruses over which vocalist Chino Moreno croons like a spirit floating into the ether.
There are a lot of highlights on here, with Digital Bath, Changes and Passenger particularly good, but the whole album deserves your attention. You might recognise Pink Maggit's chorus too…
---
The Black Parade – My Chemical Romance
We couldn't possibly put together a list of great 00s rock albums without tipping our hat to the phenomenon that was emo, the genre of choice of a million black-haired, floppy-fringed teenagers.
The Black Parade is mid-00s emo in its purest form. Depressing topic? Yep! Lots of lyrics about being misunderstood or heartbroken? Yep! Songs that sound like a goth version of Blink? Yep!
The Black Parade deserves a lot more credit than that though. For an album about cancer, it has a lot of uplifting choruses, the kind of choruses that pack out arenas. Songs like Famous Last Words and Teenagers go beyond MCR's emo roots too, giving something for those of us with non-skinny jeans and a sunny disposition something to enjoy too.
Without the spectre of emo culture hovering over it, The Black Parade stands out as an excellent rock record.
---
American Idiot – Green Day
The 2000s was a fine time for political rock, with a certain American president giving songwriters a wealth of materials to work with.
Surprisingly, it was Green Day – the brattish punks behind Basket Case – who most successfully mocked George Dubya with the ridiculously popular American Idiot.
Like System of a Down, Green Day manage to avoid getting too preachy thanks to some of the catchiest songwriting of their career. We're willing to bet you have American Idiot in your head right now.
With Bush gone, Green Day eventually settled back into more traditional pop punk topics. We'd love to hear what they have to say about Donald Trump, though…
---
Elephant – The White Stripes
It's debatable whether Elephant should even be considered a naughties rock record. Yes, it was released in 2003, but everything else about it is distinctly retro.
The White Stripes didn't use any modern recording technology to record Elephant: no computers, no Pro Tools, no nothing. The 'newest' piece of equipment they used was built in 1963.
As a result, Elephant is a back to basics rock record, with a focus on great riffs and great songs over studio trickery. It's an exciting, raw album that's still thrilling today, no matter how many times you've heard Seven Nation Army sung at the football.
---
Fever To Tell – Yeah Yeah Yeahs
Another proponent of the garage rock revival, the Yeah Yeah Yeahs built a reputation off the back of their wild live shows and the snarling unhinged vocal delivery of their frontwoman Karen O.
Fever To Tell captures that crazed vibe perfectly, with swaggering riffs and yelped vocals galore. If you've heard Date with the Night but didn't bother with the rest of the album, we highly recommend rectifying that as soon as possible.
Fever To Tell's real surprise, though, is Maps, a heartfelt ballad slap bang in the centre of the chaos. It was a massive hit across the globe and is arguably the best song the YYYS ever produced.
---
In Rainbows – Radiohead
In Rainbows didn't change the rock landscape in the same way Kid A did, and it certainly isn't as weird and experimental as Amnesiac, but it's arguably the most enjoyable record Radiohead put out in the 00s (Hail to the Thief, while great, is slightly too long).
Kicking off with the brilliant 15 Step, the band explode into Bodysnatchers and immediately blow away all of the miserable art-school stereotypes people throw at them. Even the quieter tracks like Nude and Faust Arp plow a more traditional path than previous Radiohead ballads.
Although it's more straight-forward, this is still Radiohead and the songs are more complex than your average rocker, Jigsaw Falling Into Place and Reckoner being prime examples.
In Rainbows is also notorious for its unusual release, when Radiohead allowed people to pay whatever they wanted for it. Apparently 62% of people downloaded it for free,, although they did still sell 1.2 million download copies and topped the charts when the album was released commercially.
---
Up The Bracket – The Libertines
For everyone who wonders what all the fuss about Pete Doherty is, here's your answer. Back in 2002, Up The Bracket was one of the most exciting British rock records released in years, combining grungy garage rock with a distinctly English swagger.
Although the following years would lead Doherty into notoriety, Up The Bracket remains a landmark British rock record. It's no surprise people were so excited when they reunited.
---
Viva La Vida or Death and All His Friends – Coldplay
In the early 00s, Coldplay earned a reputation as talented yet unexciting. They were the kind of band your dad liked, the band your mum didn't mind you blaring out at all hours of the day.
With Viva La Vida, Coldplay finally broke out of that image. Working with Brian Eno, they were forced to reach out of their comfort zone to make every song sound different and the result is some of Coldplay's best work. The anthemic Viva La Vida, the melancholy Violet Hill, with honky tonk and African music influences thrown in for good measure.
It's not Kid A but it's certainly not boring. Give it a listen; you might be surprised.
---
Funeral – Arcade Fire
In the run up to Funeral, the various members of Arcade Fire lost a lot of friends and family. It's no surprise that death hangs heavily over it.
But this isn't a maudlin sorrowfest. In fact, it's positively uplifting, from the young love of Neighbourhood #1 (Tunnels) to the defiant Power Out, culminating in the hugely anthemic Wake Up. One of the best indie records of the 00s, hands down.
Although Arcade Fire have gone on to headline arenas and sell millions of records, no subsequent album has quite managed to capture the life-affirming magic of Funeral.
---
Only By The Night – Kings of Leon
Kings of Leon began the naughties as a group of shaggy-haired hard rockers who, while popular, didn't seem poised to become one of the biggest rock bands in the world.
Then Only By The Night, and a little song called Sex on Fire, happened.
Only By The Night sees the Kings embracing arena rock with arms wide open, with huge choruses at the centre of pretty much every tracks – including the aforementioned Sex on Fire, which remains the world's most popular song about sexually transmitted infections. Lovely.
Only By The Night is one of the biggest selling digital albums of all time and has sold over 6 million copies worldwide. Not bad for four lads from Nashville.
---
Is This It – The Strokes
Is This It is the encapsulation of 00s indie rock, with the skinny jeans and cooler-than-thou attitude imitated by a million indie bands on the pages of NME over the years.
Unlike many of their imitators, though, The Strokes had the songs to back up their attitude. Last Nite, Hard To Explain, New York City Cops, Soma – the list goes on. This is the Bible of 2000s indie rock, and is worthy of a place in any music lover's collection.
---
Whatever People Say I Am, That's What I'm Not – Arctic Monkeys
No list of great naughties rock albums would be complete without the Arctic Monkeys debut album, which exploded onto the UK music scene and changed it forever off the back of MySpace hype (which is about the most 2000s thing ever).
Despite turning 10 in January this year (oh god, we really are getting old), Whatever… still sounds as fresh as ever, with the youthful energetic riffs still impossible not to dance along or jump around to.
And then there's Alex Turner. Like a mix between George Formby and Liam Gallagher, Turner's tales of youth in Sheffield captured the imagination of a generation and give the album a uniquely British vibe.
In short, Whatever… is one of the best British rock albums ever made.
---
What are your favourite rock albums from the 2000s? Let us know in the comments!
And if you want to add some more rock classics from all decades to your collection, check out the musicMagpie Store today!