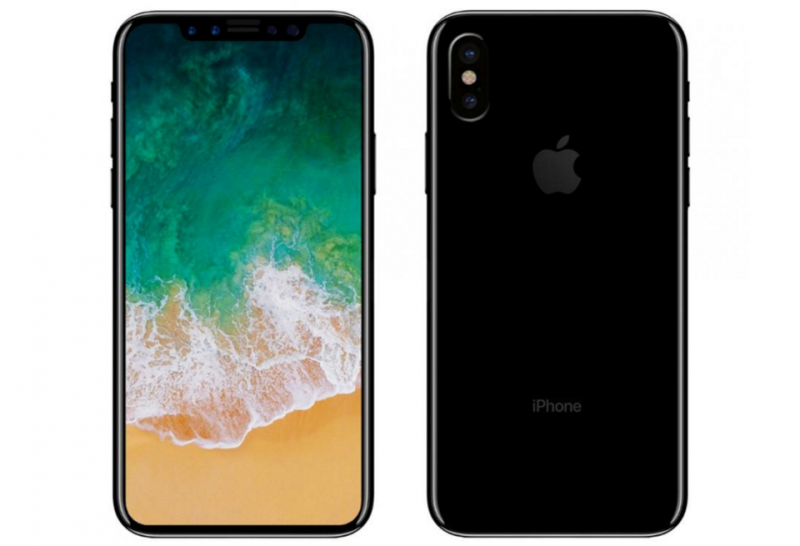 Everything you need to know about the new iPhone
The new iPhone is nearly here and, unlike previous years, we know pretty much everything about it thanks to the stellar work of the internet rumour mill. Here's everything you need to know.
---
When will Apple launch the new iPhone? And when can I buy it?  
Apple CEO Tim Cook will unveil the new iPhone(s) on Tuesday 12th September at 6pm UK time. The launch will take place at the Steve Jobs Theatre, which is located on Apple's brand new Cupertino campus.
In previous years, Apple have released the new iPhone on a Friday a couple of weeks after the launch event. Based on that, this year's likely release date is Friday 22nd September – although some sources suggest it could be a week earlier (Friday 15th).
However, persistent rumours suggest the flagship iPhone will be delayed until October or even 2018 due to production issues.  Even if it does come out in September, stock may be extremely limited. Only time will tell.
---
What will Apple launch?
Following a major leak (that someone will almost certainly lose their job for), it's almost certain that Apple will launch three devices: the iPhone 8, the iPhone 8 Plus and the iPhone X, a brand new flagship device celebrating the iPhone's 10th anniversary.
Almost everyone in the tech press had been calling the flagship device the 'iPhone 8'. However, the leak has confirmed that it will be called the iPhone X.
---
What will the new iPhone look like?
After numerous leaks, including an icon in Apple's HomePod code and an unfortunate slip-up by McDonalds, the iPhone X's design is the web's worst kept secret.
The leaked HomePod icon
It now seems certain the iPhone X will have an all-screen front with no bezels (apart from an already controversial 'notch' housing the front camera and speaker). The screen is likely to be OLED and will measure around 5.8 inches – the biggest iPhone screen to date. Despite this, the iPhone X will be smaller than the iPhone 7 Plus thanks to its lack of bezels.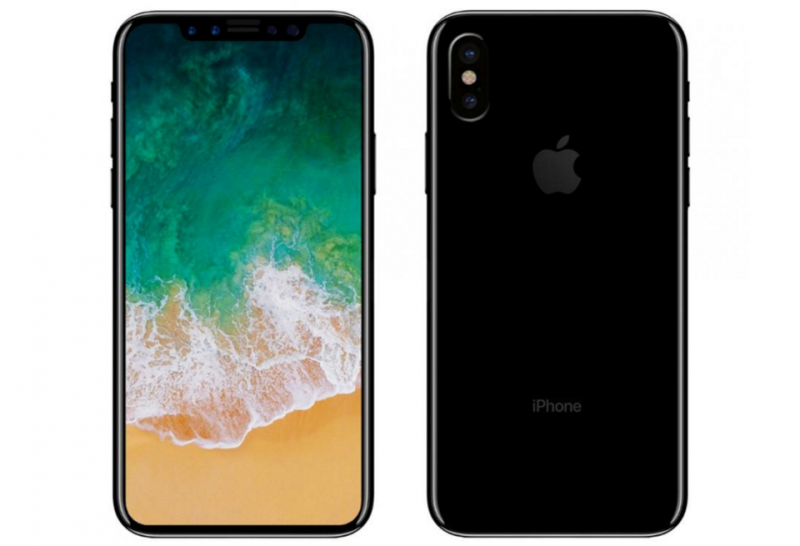 Image credit: iDrop News
With the screen dominating the front panel, the Home button is likely to disappear entirely. Most of its functions will be replaced by virtual buttons and gesture controls, although it's not yet clear what will happen to TouchID.
Some rumours suggest that Apple will replace it entirely with facial recognition, while others suggest it will move to the power button or the Apple logo on the back of the device (like the Galaxy S8). One option that can almost certainly be ruled out is a fingerprint scanner embedded under the screen, although we're happy to be proved wrong on that one!
The iPhone X is likely to have a glass back panel to allow for wireless charging, replacing the aluminium design of previous models. Four colours are rumoured: Black, Space Gray, Jet Black and Blush Gold, a copper-like combination of Gold and Rose Gold.
The iPhone 8 & 8 Plus will probably retain the same design as the iPhone 7, although there are rumblings that they too will switch to a glass back panel for wireless charging. Screen-wise, expect the usual Apple dimensions: 4.8 inches for the iPhone 8 and 5.5 inches for the iPhone 8 Plus.
Oh, and the headphone jack is unlikely to return for either model despite last year's backlash. Sorry!
---
How powerful will the new iPhone be?
Apple always introduce a new chip with their new iPhone and this year should be no different. Unless Apple decide to throw out their naming conventions again, this year's chip should be called the A11.
The A11 is rumoured to be Apple's first 10nm chip, which means they've managed to pack even more transistors into the chip. That will improve the performance of each device and, crucially, improve battery efficiency too. All three devices will probably have 3GB of RAM too.
---
How much will the new iPhone cost?
The one thing almost every source agrees on is that the iPhone X will be the most expensive to date. Most rumours point to the 64GB model costing around $999 in the US, with higher capacity models breaking the $1,000 mark significantly.
Based on the current exchange rate, that is around £760 in pound sterling. However, Apple are unlikely to translate the price directly due to VAT and the weak pound. Tech Radar reckon it will cost around £879 although others suggest a £999 price tag over here too.
Either way, you'll need a lot of spare cash if you're planning to upgrade. Why not get an instant price for your iPhone with us today and see how much you could make?
If that sounds too steep, the iPhone 8 will most likely retail at a similar price at around £599 (the same price as the iPhone 7 at launch).
---
What will the camera be like?
With so many changes elsewhere, Apple will probably stick with the dual lens camera set up introduced on the iPhone 7 Plus. However, they may include optical image stabilisation on both lens rather than just the wide angle lens this time.
The iPhone X's front and back cameras will almost certainly have a 3D sensor too. This sensor will detect depth and location, which is essential for augmented reality apps.
---
Will the new iPhone feature augmented reality?
Apple introduced ARKit, a toolset for creating AR experiences, with iOS 11 so we'd be amazed if the new iPhone didn't take advantage of it.
There are already a few AR apps in the works, including apps to measure your home and see what a Tesla would look like in your drive, and the public is almost certainly ready for augmented reality after the massive success of Pokémon Go.
---
Will the new iPhone have wireless charging?
If the iPhone X has a glass back as suggested, wireless charging is a certainty. It's the only real reason for Apple to go back after years of using metal. Adding further fuel to the fire is the fact Apple joined the Wireless Power Consortium in February this year.
Early rumours suggested wireless charging would only be compatible with the iPhone X but it's now believed that it could extend across all three new iPhones.
Wireless charging may not be available from launch, though. Sources suggest that Apple are holding it back until the iOS 11.1 update, which tends to arrive a few weeks after the iPhone is released. You may also need to buy a separate wireless charging pad because this is Apple we're talking about (although it'll be totally worth it).
---
Upgrading to the new iPhone?
Sell your iPhone with musicMagpie! It's fast, easy and totally FREE.
Simply get an instant price for your Phone and we'll lock in the price for 14 days. Then, pop your phone in a box, send your Phone for FREE and we'll pay you the same day it arrives!
We pay up to 35% more than anyone else on average and you're guaranteed to get the first price we offer (or your item back for FREE) thanks to our Tech Price Promise. Why wouldn't you?