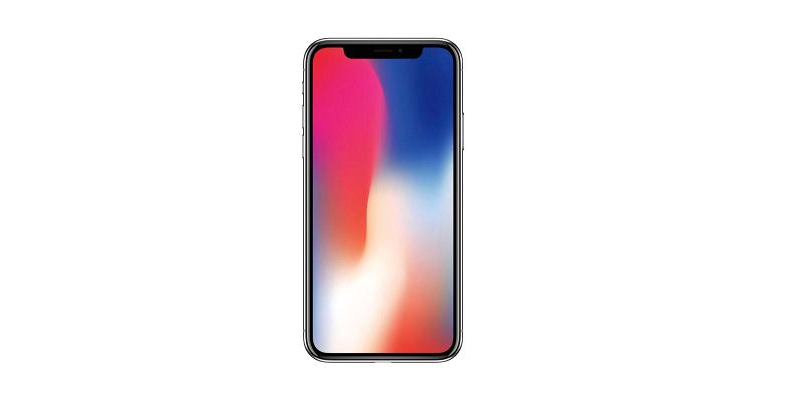 iPhone launch event : iPhone X, iPhone 8 and more
Apple unveiled the latest models in the iPhone range at a much-anticipated keynote event held at the Steve Jobs Theater in the company's new Cupertino campus.
Unfortunately for Apple, most of the products unveiled at the event were already revealed in a leak earlier this week. Nevertheless, Apple pressed ahead with their usual mix of aspirational videos and over-excited execs talking up their latest products.
Here's a round-up of everything unveiled at the event…
---
iPhone X
As expected, Apple's new flagship device is the iPhone X (confusingly, it's pronounced "˜ten', not "˜X').
All screen
The headline feature, also as expected, is a 5.8 inch Super Retina display that covers the entire front panel bar a small notch at the top housing a camera and speaker.
This has apparently always been Apple's ambition, and nothing to do with the Samsung Galaxy S8 wowing consumers earlier this year.
It's the first OLED screen on an Apple device too, boasting stunning colours, true blacks and a super high brightness. No wonder they were so excited.
Bye bye Home button
The front-facing camera has been rebranded "˜the TrueDepth camera'. As the name suggests, it can now perceive depth – a key component for facial recognition and augmented reality.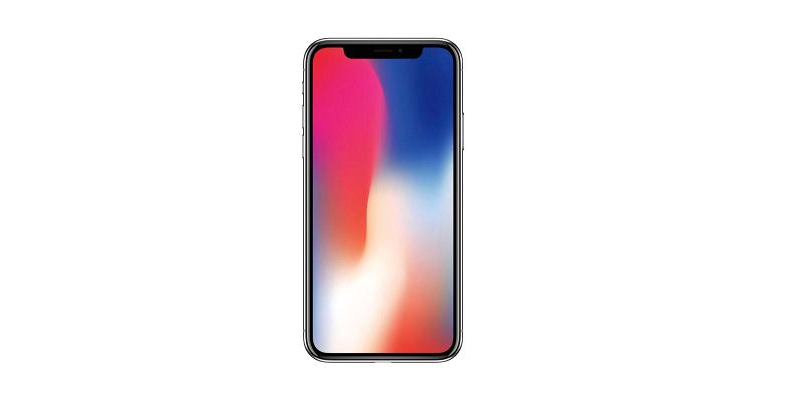 Facial recognition is an extremely important feature on the iPhone X, as Apple have done away with TouchID entirely and replaced it with FaceID. Instead of holding your thumb over the Home button (also a goner) to unlock your phone and pay for stuff, you now gaze directly into the camera (and hope it doesn't fail like it did at the launch event"¦).
It's quite a drastic change but one that people will ultimately get used to. It sounds very impressive too, with the FaceID able to adapt to changes in your physical appearance (so you don't have to worry about your phone not recognising you after a haircut).
The other functions of the Home button has been replaced by intuitive gestures, the main one being a single swipe to get back to the home screen no matter where you are. It's a nice touch that seems incredibly obvious in hindsight, and we imagine most people will get used to it quickly.
The 12MP rear dual camera has received an upgrade as well, with optical image stablisation on both lens, optical zoom and depth perception.
New design
The iPhone X also boasts a new glass design, which looks amazing but is something of a nightmare for people who drop their phones regularly. Luckily, Apple claim it's the most durable glass on a smartphone to date. The main chassis is made from surgical grade steel, which sounds both impressive and oddly terrifying.
Wireless charging
One of the main reasons for the switch to glass is wireless charging. Yep, they've finally added a feature people have been demanding for years. Just stick the iPhone X on the AirPower charging mat (sold separately, obviously) and it'll charge without any pesky wires. You can charge your AirPods and Apple Watch at the same time too, which is ideal if you're an Apple fanatic who's constantly on the move.
Performance
Under the hood, the iPhone X features the A11 Bionic chip, a futuristic-sounding powerhouse that Apple claim is the most powerful chip ever used in a smartphone. It's capable of up to 600 billion operations per second.
Animojis
The most surprising reveal of all, however, was Animojis – animated emojis that track your facial movements and mimic them with hilarious, cute and occasionally horrifying results. There are currently 12 Animojis available, including a pig, panda and a robot.
The iPhone X will be available to pre-order from the 27th October, with devices hitting shelves on 3rd November. The 64GB will cost *deep breath* £999. It might be a good idea to sell your iPhone to help pay for it…
---
iPhone 8 & iPhone 8 Plus
Apple also launched the successor to the iPhone 7, the iPhone 8 and 8 Plus. That's right: they've skipped the 7s entirely and jumped straight to 8. And they launched the iPhone Ten at the same time. Confused yet?
The iPhone 8 is an evolution of the iPhone 7 rather than a complete overhaul, but it boasts enough new features to earn the new number rather than the "˜s' tag.
Glass is the new aluminium
Like the iPhone X, the iPhone 8 is built from metal and glass to allow for wireless charging. Three colour options will be available: space gray, silver and gold.
Bionic phone
The iPhone 8 also shares the X's A11 Bionic chip. Even if you can't afford Apple's flagship this year, the iPhone 8 will pack more than enough power for most people.
Retina HD
The Retina HD display has been further improved with the addition of True Tone technology, which adjusts your display according to ambient light and provides rich colours and true blacks.
Improved cameras
The 12MP rear camera has received a boost too, with added depth perception for iOS 11's augmented reality apps.
No headphone jack
And, once again, the device is water and dust resistant. Unfortunately, the headphone jack hasn't made its triumphant return, but that won't really matter if you're used to the iPhone 7.
Pre-orders for the iPhone 8 begin on Friday 15th September, with the phone available to buy on Friday 22nd September. Prices start from £699 for the iPhone 8 and £799 for the iPhone 8 Plus.
---
Apple Watch Series 3
The new Apple Watch adds a feature that many people would consider essential; the ability to use it without having to carry your phone around at the same time.
The addition of cellular technology to the Watch means you can now take calls, send messages and stream music without tethering it to your iPhone. That means you can finally leave your phone at home while you're out jogging, and you're covered if you accidentally leave your phone at home.
On top of cellular, Apple have improved the Watch's fitness tracking credentials and will launch a new Watch OS soon. All in all, things are looking bright for the Watch.
---
Apple TV 4K
Rumours were flying around shortly before the keynote that Apple were going to launch a new version of the iPod Touch.
Instead, they revealed a different entertainment-focused product: the Apple TV 4K.
As you'll no doubt have guessed, the Apple TV 4K lets you watch your favourite movies and TV shows in glorious 4K via a broad selection of apps: Netflix, iTunes, iPlayer and much more.
You can also use Siri to search for content using your voice, although Apple didn't mention if this would work if you've lost the remote (hopefully it does though).
You'll also be able to game on the big screen and access apps to the Apple TV 4K's 10X Fusion chip.
---
"How do I sell my phone?" we hear you ask? Planning to upgrade to the iPhone X or iPhone 8? Sell your iPhone and lock in the best price for 14 days today! Then, when you're ready to upgrade, simply send in your device for FREE and we'll pay you the same day it arrives. Why wouldn't you?

Plus, you can buy refurbished phones from the musicMagpie Store