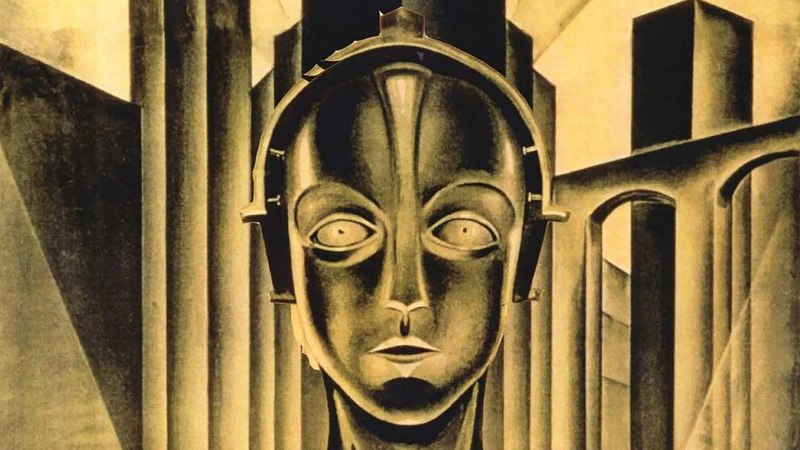 5 essential films to watch before Blade Runner 2049
After eighteen years in the pipeline and following on from the original sci-fi neo-noir classic of 1982 (an adaptation of Philip K. Dick's Do Androids Dream of Electric Sheep?), the highly anticipated Blade Runner 2049 is almost upon us.
This time, original director Ridley Scott takes a back seat for Canadian auteur Denis Villeneuve while scriptwriter Hampton Fancher returns to writing duties alongside Logan's Michael Green, Hans Zimmer and Benjamin Wallfisch composing the score (originally intended for Johan Johansson) and the legendary Roger Deakins photographing the feature.
Among the cast are the returning Harrison Ford and Edward James Olmos with newcomers Ryan Gosling, Ana De Armas, Robin Wright, Dave Bautista, Mackenzie Davis, Jared Leto and Barkhad Abdi.
With this level of talent, one can't help but feel excited. Can't wait in the meantime? Well here is a list of films to prepare you for Blade Runner 2049 (original not included), all of them influences on the original film.
---
Metropolis (1927)
Director: Fritz Lang
Obviously, we can't talk about the films that influenced the Blade Runner movies without first mentioning one of the many granddaddies of the science-fiction genre, Metropolis.
Spawned from the imagination of Fritz Lang after a visit to New York City, the film tells the story of a class divide and the outbreak of civil unrest following a deception by a mad scientist in the year 2000.
Let's be honest, there's no way to watch a sci-fi movie, without noticing some sort of homage to Metropolis (be it the design of C-3PO or influencing the likes of Terry Gilliam's Brazil and Paul Verhoeven's Robocop).
Why is this film on the list, you ask? Well, take a look at the production design. Towering, monolithic structures (the Babel tower and the police station share a lot of similarities), the vistas of an apocalyptic Los Angeles, a dark expressionist underbelly (similar to the mad scientist's hideout) and the flickering advertisements on the side of buildings (including those of Pan-Am, Coca-Cola and Atari who all faced misfortune of some sort after Blade Runner's release).
In fact like Blade Runner, Metropolis owes a lot to German expressionist cinema (ironic really seeing how Fritz Lang dropped out of directing the very first of these features The Cabinet of Dr Caligari).
My personal favourite piece of set design from Metropolis has to be the machine, a striking set piece that looks like something from an Aztec or Inca temple and has something of a sacrificial temple look to it. Anyway, don't miss this one…
---
The Maltese Falcon (1941)
Director: John Huston
It's not just the science-fiction playbook that Blade Runner and its sequel takes cues from. The film-noir genre also plays a crucial part in the film's mood and overall appearance. In fact, Ridley Scott created a fake film-noir style trailer for the movie, paying homage to such film-noir gems as The Big Sleep (Howard Hawks, 1946), The Woman in the Window (Fritz Lang, 1944) and of course, one of the first film-noir films, The Maltese Falcon.
The story is quite complex: PI Sam Spade must thwart a plot involving a femme fatale, eccentric criminals and a priceless bird statue.
The influence from this film comes in Harrison Ford's portrayal of Rick Deckard, who was conceived in the film's writing process as a hard-boiled PI (with the femme fatale roles falling to Sean Young's Rachael and Daryl Hannah's Pris to some extent), even dressing in a fedora and trench coat, a sci-fi, 80s twist on the performances of Humphrey Bogart and Robert Mitchum. In fact, Mitchum (along with names like Christopher Walken, Tommy Lee Jones and even Dustin Hoffman) was touted as a candidate before Ford was cast.
To quote the BFI's Stephen Dalton in the article Blade Runner: Anatomy of a Classic: "his world-weary performance still owes more to The Maltese Falcon than the Millennium Falcon". And speaking of said article, the next two films are heavily mentioned…
---
Mildred Pierce (1945)
Director: Michael Curtiz
Here's the second film cited by Blade Runner: Anatomy of a Classic. Michael Curtiz's 1945 adaptation of James M. Cain's novel about the rise and fall of the titular character (a powerhouse performance from Joan Crawford) following her success in the restaurant business.
There's a lot to admire here in Ernest Haller's photography and apart from coming from the film-noir genre as the previous film on the list did, Mildred Pierce plays a part in the overall aesthetic of Blade Runner through the character of Rachael.
Her overall appearance and costuming are very reminiscent of Crawford's wardrobe used in the point of influence, including the vampish suit-dress, the fur coat worn during the killing of one of the rogue replicants and the hair done up in a bun. Anyway, this one's worth a look (especially since the Criterion Collection version is now available in the UK).
---
Great Expectations (1946)
Director: David Lean
Last film to be mentioned in the BFI article, here is the penultimate film of the list: David Lean's 1946 adaptation of Charles Dickens's Great Expectations.
No need to give the plot here, since anyone who studied the book at secondary school will have an idea of what the story is here. What does this film have to do with Blade Runner?
Again, it acts as a visual point of reference, in this case for Sebastian's apartment. Allow me to draw your attention to Great Expectations' scenery for the home of spinster Miss Havisham, a cluttered affair left untouched since the day she was jilted. Everything covered in cobwebs, various items left lying around and the sight of a wedding cake still left uneaten.
This same use of mise-en-scene is present in the presentation of Sebastian's apartment. Various dolls, the results of his experiments, left sat or wandering around, the entire room gloomily lit and looking almost of Victorian design.
In fact, there's even a little in-joke to its source by having Pris hide from Deckard dressed in a bridal dress, echoing the scenes of Miss Havisham sat alone in a dark room conversing with Pip or Estelle. And now, onto our final and most pivotal film…
---
Alphaville (1965)
Director: Jean-Luc Godard
Yes, you are reading it correctly; Jean-Luc Godard, he of the French New Wave, does science-fiction.
Then again, he's not the only one since Francois Truffaut followed his example a year later with an adaptation of Ray Bradbury's Fahrenheit 451. In fact this film has proved to be quite influential on many a sci-fi film and can be seen as a pre-cursor to Blade Runner. Why?
The plot concerns secret agent Lemmy Caution (American actor on the European scene Eddie Constantine) on a series of missions to find his fellow agent and bring down the country of Alphaville and its dictatorial computer Alpha 60.
It's amazing how you can make something look futuristic with very little money, filmed in hotel lobbies and an electricity board building with various neon signs in the background.
The film also contains a lot of Godard's usual traits from film and literature references (from Nosferatu to Jorge Luis Borges), improvised dialogue and deliberately running out of plot (with an argument in a hotel room taking up a bit of running time).
Now onto how this film serves as a pre-cursor to Blade Runner. Firstly, it's a feature that combines science-fiction with film-noir (a favourite genre of Godard's), including a femme fatale not unlike Rachael.
Second, the plot involves an agent thrown into a conflict with artificial intelligence, leading to questions of what it means to be human.
In fact, Alphaville covers a lot of ground that Philip K. Dick also did in his novels (only Dick goes a bit further than the film). A copy awaits your purchase.
---
A very unconventional list of features that served as influences for a science-fiction film, but I guess that's the joy of pastiche.
For further reference of Philip K. Dick: Total Recall (Paul Verhoeven, 1990), A.I. Artificial Intelligence (Steven Spielberg, 2001), Minority Report (Steven Spielberg, 2002) and The Man in the High Castle (Various, 2015 –)
From Denis Villeneuve's filmography: Incendies (2010), Prisoners (2013), Enemy (2013), Sicario (2015) and Arrival (2016).
---
If you want to explore the wonderful world of sci-fi further, check out the huge range of sci-fi DVDs and Blu-Rays available on the musicMagpie Store. With low prices and FREE delivery, it's one of the cheapest and easiest ways to build your film collection. Why wouldn't you?