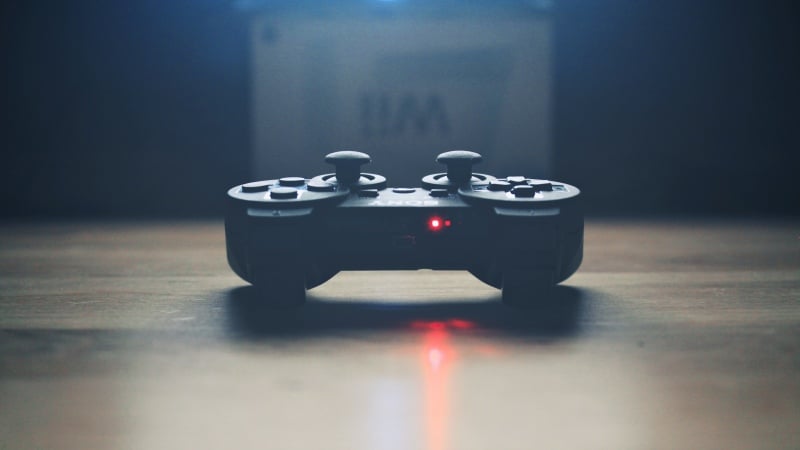 The 10 most underrated PS3 games
The PlayStation 3 played host to a lot of fantastic games: The Last of Us, Uncharted, Grand Theft Auto V – the list goes on.
However, quite a few hidden gems were buried under that avalanche of quality. Whether it was due to poor marketing, unfair reviews or just plain old ignorance, the following games largely fell by the wayside… but they deserve a second chance.
---
Spec Ops: The Line
On the surface, Spec Ops: The Line looks like your average modern military shooter; it has a cover system similar to Gears of War, squad tactics like Rainbow Six and the look and feel of Modern Warfare.
Dig a little deeper, though, and you'll discover a surprisingly intelligent game that's brave enough to question the morality of war and its use in entertainment.
You play as Captain Martin Walker, the leader of an elite military squad sent on a recon mission in a storm-ravaged Dubai, which is now under the control of a rogue US army unit.
Like any war game, you're responsible for a lot of deaths. However, these deaths and the various moral decisions you're forced to make take their toll on Walker. As the game progresses, Walker becomes more aggressive and beings to experience hallucinations.
It's a uniquely intelligent take on warfare, rejecting the gung-ho action of Call of Duty for something altogether more thought-provoking and downbeat. Perhaps that's why it didn't sell very well, despite winning numerous awards for its story.
If you enjoy military shooters, add this to your 'to play' list.
Buy Spec Ops: The Line on the musicMagpie Store
---
Shadows of the Damned
Shadows of the Damned is the result of a collaboration between two of the biggest names in gaming, Suda51 (No More Heroes, Killer7) and Shinji Mikami (Resident Evil, The Evil Within), yet largely slipped under the radar.
Perhaps the concept was just too far-out for most people. You play as a Mexican demon hunter, Garcia Hotspur, who has to travel to the City of the Damned (which we hear is lovely this time of year) to save his true love. Accompanying him is his assistant, a skull named Johnson who can also turn into a variety of guns (yes, really).
Shadow of the Damned's odd concept was watered down significantly from Suda 51's original concepts, which were met with confusion by publishers EA. The result was a game that neither Suda or Mikami were totally happy with, to the extent that Suda's heart was 'broken'.
That might explain why the game didn't perform as well as expected. Still, it's well worth a blast if you're looking for a unique adventure game.
Buy Shadows of the Damned on the musicMagpie Store
---
Brütal Legend
Take one of the most popular genres of music in the world, get the genius behind Psychonauts to make a game based on it and cast one of the most popular comedy actors around to voice the main character – a formula for success, surely?
Well… kinda. Brütal Legend is an action adventure game set in a fantasy world inspired by heavy metal album covers. You play as Eddie, a roadie (voiced by Jack Black) tasked with protecting the land's human population with an axe, a hot road and his trusty Flying V.
Along the way, he encounters a number of weird and wonderful characters voiced by heavy metal royalty like Lemmy, Rob Halford and Lita Ford. He even meets the Guardian of Metal, voiced with aplomb by none other than Ozzy Osborne.
Oh, and there's a sweet soundtrack featuring the likes of Motorhead, Mastodon and Tenacious D too. So why is Brütal Legend underappreciated?
The answer lies a few hours into the game, when the third person action gives way to a full-blown real time strategy game. This element was largely left of the marketing, mainly out of a fear that console gamers weren't into it, and took some players by surprise (and not always in a good way).
Brütal Legend still got decent reviews and sold fairly well, but it still didn't get as much love as it perhaps deserved. Hopefully the long rumoured sequel will perform a little better.
Buy Brütal Legend on the musicMagpie Store
---
Vanquish
Vanquish is a third person shooter developed by PlatinumGames and directed by Shinji Mikami, who has a knack for creating underappreciated games (unless they're called Resident Evil).
In an overcrowded genre, Vanquish stands out for its intense pace, inspired by classic 'bullet hell' space shooters, and lavish Manga-style visuals. It's a tough game that requires fast reflexes, a kind mind and a lot of determination.
The plot follows a researcher who is sent on a mission to stop a Russian terrorist from launching a attack on New York City from a space station. He's equipped with an Augmented Reaction Suit (complete with jet boosters in both the arms and legs) and something called the BLADE system, which can replicate any weapon imaginable.
Vanquish stands out from its dull peers, although it didn't quite capture the public's imagination. Do yourself a favour and give it a try.
Buy Vanquish on the musicMagpie Store
---
Enslaved: Odyssey to the West
Like Brütal Legend, Enslaved: Odyssey to the West has a lot going for it. Based on the classic Chinese novel Journey to the West, it was written by Alex Garland of 28 Days Later and Ex Machina fame and featured the many talents of Andy Serkis (Lord of the Rings, Rise of the Planet of the Apes).
It also looks incredible, with colourful, rich environments, and its 3D platforming gameplay is both engaging and entertaining. The story, which follows a warrior named Monkey, is fantastic by your usual gaming standards too.
For some reason, though, Enslaved didn't quite click with the public. It was expected to sell a million units within a month of launch but sold less than half that. It had only sold 730,000 copies by September 2011, which led to the cancellation of a planned sequel.
Buy Enslaved: Odyssey to the West on the musicMagpie Store
---
Split/Second: Velocity
Racing games are a dying art (Forza and Gran Turismo not withstanding), with quite a few high profile flops over the past few years.
Split/Second is arguably one of them, selling just 86,000 copies worldwide. Those low sales weren't due to a lack of quality though.
The game is positioned as a fictional reality TV show where contestants race for money and pride. Although you drive a 'proper' car, the game is more reminiscent of a kart racer with fast-paced controls and power ups (mainly consisting of huge explosions that either damage your opponents, open up shortcuts or change the track entirely).
It's a shame Split/Second didn't catch on really, but there's still plenty of fun to be had – especially as you can pick it up so cheap.
Buy Split/Second on the musicMagpie Store
---
The Saboteur
The Saboteur had a lot going for it: a great setting, a great story and, most importantly, great Grand Theft Auto style gameplay. Unfortunately, due to the studio behind it shutting down around the time of release, it was criminally under-marketed and barely anyone played it.
The game puts you in the shoes of an Irish mechanic named Sean Devlin, who is in Paris to seek revenge for the death of his friend at the hands of a particularly nasty Nazi.
This is the push off point for exploring Paris, driving very fast and beating up baddies. The Saboteur is a little rough around the edges but it's extremely fun and its unique art style put it ahead of the myriad GTA clones released in the late '00s/early '10s.
Buy The Saboteur on the musicMagpie Store
---
Bulletstorm
If you haven't played Bulletstorm, the chances are you've seen its infamous TV ad mocking Halo's much-loved 'Diorama' ad campaign. The irreverent tone of the commercial captures Bulletstorm's heady mix of crude humour, high-octane fun and an almost total lack of seriousness.
You play as mercenary who has crash-landed on a planet full of flesh-eating space mutants. Your mission? Blast as many of them as possible as creatively as you can. The more creative your kills, the more points you get. Your points can then be spent on new guns and upgrades.
Unfortunately, Bulletstorm sold less than a million copies; Epic Games even claimed that they failed to turn a profit on it. It's got a second shot at success in the form of a recent remaster, although the original is a lot cheaper.
Buy Bulletstorm on the musicMagpie Store
---
Bionic Commando
Bionic Commando is a remake of the classic NES shoot-em-up, transplanting the game's retro trappings into the 21st century.
You play as a bionic government agent named Nathan Spencer (voiced by Faith No More's Mike Patton) who is betrayed and left to fight for his survival. It's a bit like Blade Runner (although not quite as good, because…well, what is?), except with a bloke with a bionic arm rather than a brooding Harrison Ford.
Bionic Commando isn't perfect, but it deserves more praise than it received at the time.
Buy Bionic Commando on the musicMagpie Store
---
Bioshock 2
Bioshock 2 is the dark sheep of the family: it didn't receive as much praise as the original and didn't receive as much attention as Infinite.
Perhaps that's because it's similar to the original in quite a lot of ways; it's set in the same location (albeit 8 years later) and the gameplay is similar. However, Bioshock 2 improves on many of the original's elements, including the weapons and plasmids.
The plot is arguably more engaging than the original too, using a thought-provoking antagonist to drive a surprisingly emotional warning on the perils of extreme views.
Plus, you get to play as a Big Daddy. You can't argue with that.
Buy Bioshock 2 on the musicMagpie Store
---
Did you know you can buy PS3 games at incredible prices on the musicMagpie Store? We've got thousands to choose from, plus you'll get FREE delivery on all orders. Why wouldn't you?

Here are the 10 most underrated PS3 games:
Spec Ops: The Line
Shadows of the Damned
Brütal Legend
Vanquish
Enslaved: Odyssey to the West
Split/Second: Velocity
The Saboteur
Bulletstorm
Bionic Commando
Bioshock 2