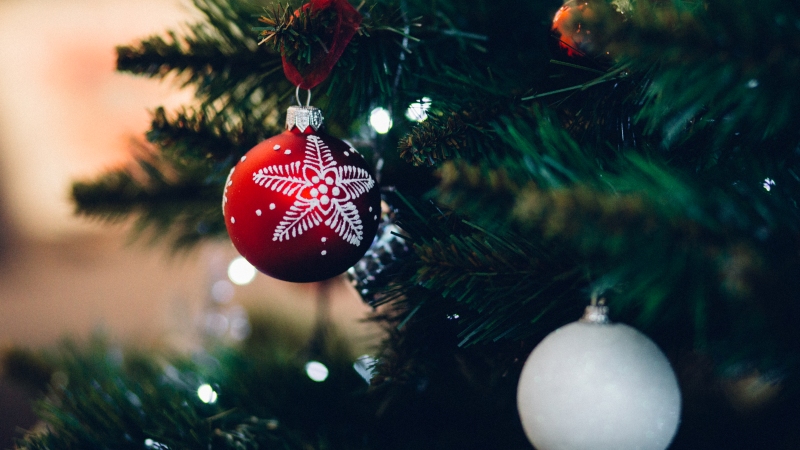 The best Christmas songs (for people who hate Christmas songs)
'Tis the season to be jolly… unless you're one of the many people who hates Christmas songs.
Even if you love Christmas, hearing Last Christmas every day for a whole month can be enough to drive you up the wall.
Luckily, a few Christmas-related tunes break the mould by giving an alternative taken or just being awesome. Here are the best Christmas songs for people who hate Christmas songs!
---
I Won't Be Home for Christmas – Blink-182
I Won't Be Home for Christmas is about a man who chases carol singers with baseball bat and ends up in jail on Christmas Eve (hence not being home for Christmas). Partner with Blink's other festive hit Happy Holidays You B****** for the ultimate pop-punk anti-Christmas.
---
It Doesn't Often Snow at Christmas – Pet Shop Boys
Despite the totally inaccurate title (it never snows at Christmas), this Pet Shop Boys classic does a fantastic job of tackling some major Christmas gripes: family fights, rubbish TV and consumerism.
It does end on a happy note though, with the boys feeling thankful that they get to spend time with the people they love. D'aww.
---
Christmas Card from a Hooker in Minneapolis – Tom Waits
Everyone's favourite gravelly-voiced crooner's Christmas song is a gorgeous piano ballad in which Waits sings from the perspective of a lady of the night writing to an ex lover to tell him she's turned her life around…
…only to reveal she's actually in jail and needs money to make bail. Merry Christmas!
---
Another Lonely Christmas – Prince and the Revolution
Written during around the same time as Purple Rain, Another Lonely Christmas has somehow flown under the mainstream Christmas radar.
Maybe it's the lyrics, written from the perspective of a man whose lover died at Christmas and now spends the festive season getting hammered on banana daiquiris. Yep, that's definitely it. Still a great song though!
---
Christmas in Hollis – Run DMC
Christmas in Hollis is a fairly cheery Christmas song but it earns credibility for a) being one of the first rap Christmas songs and b) featuring on the Die Hard soundtrack.
Oh, and Run receives a million dollars off Santa Claus.
---
Christmas in Heaven – Monty Python
Taken from The Meaning of Life, this absurdly tacky Vegas-style showtune describes Christmas in the afterlife. Highlights include 'great films on TV' (namely the The Sound of Music twice an hour and the first three Jaws movies), warm snow and everyone wearing ties.
---
Little Drummer Boy – Christopher Lee
It's a heavy metal version of Little Drummer Boy sang by the bloke who played Saruman and Dracula. Need we say more?
---
Merry Christmas (I Don't Want to Fight Tonight) – Ramones
One of the better tracks from the Ramones lesser-loved late period, Merry Christmas sees Joey Ramone pleading for everyone to get along over the band's trademark power punk. A heart-warming punk carol that rises above the usual schmaltz.
---
Merry Motha****** Christmas – Eazy-E
So vulgar that we can't even post a link to it, this festive gangsta rap's lyrics include a three-year-old Eazy-E drinking whiskey, X-rated versions of Christmas carols and fart noises. Oh, and it features a 17 year old Will.i.am too.
It's fair to say no-one who appeared on this track was on Santa's nice list that year.
---
Post-Apocalypse Christmas – Gruff Rhys
Taken from his Atheist Xmas EP, the ex-Super Furry Animals frontman sings about the first Christmas spent in a post-apocalyptic wasteland. Unfortunately, turkeys didn't survive the nuclear winter; the residents of Gruff's bunker are forced to lick their wounds for dinner instead. Lovely.
---
Have Yourself a Merry Little Christmas – Various
Have Yourself a Merry Little Christmas is a Christmas standard but it could have been a lot different if the writers of the 1944 movie Meet Me In St. Louis had their way.
Merry Little Christmas is the final song of the film, with Judy Garland singing to her sister during their last Christmas in St. Louis. The original lyrics were altogether bleaker than the version most know and love, with cheerful little sentiments like "Have yourself a merry little Christmas, it may be your last" and "Next year, we may all be living in the past".
The writers eventually changed the lyrics after Judy Garland refused to sing it, but the song's bleak origin makes it an unexpectedly dark Christmas tune.
---
If We Make It through December – Merle Haggard
If you prefer your Christmas songs to be heartbreakingly sad, this is the tune for you. Haggard sings as a factory worker who loses his job just before the holidays, leaving him unable to buy his daughter a present and worrying about what she'll think of him as a result.
Although it's a bit depressing, If We Make It through December is timely encouragement to spare a thought for those less fortunate this Christmas.
---
Having a pre-Christmas clear out? Sell CDs with musicMagpie today! It's easy: just get an instant price, send your stuff for FREE and we'll pay you the same day it arrives. Why wouldn't you?

You can also buy CDs with musicMagpie. We've got thousands to choose from and prices start from just £1.09 with FREE delivery.