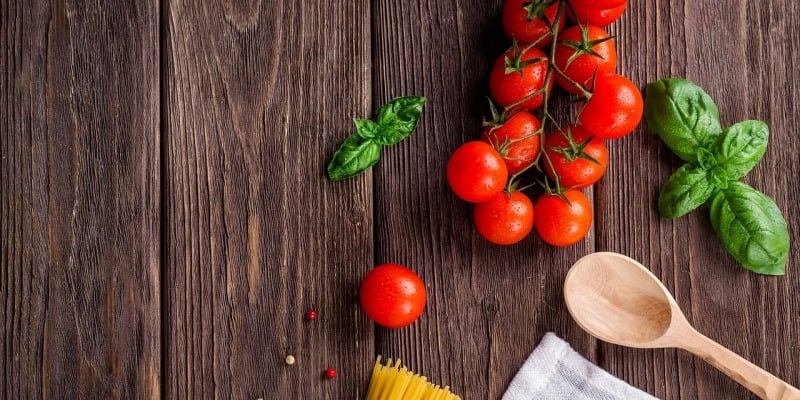 5 of the best diet cookbooks
Every January, millions of people resolve to get in shape… and promptly fall off the wagon two weeks in.
One of the main reasons is a lack of healthy food ideas. There's only so many times you can eat chicken and rice, after all.
If you're struggling for healthy meal ideas, we recommend checking out these books.
---

Lean in 15 "" Joe Wicks
Joe Wicks AKA the Body Coach is a personal trainer who shot to fame off the back of his 15 second recipe videos on Instagram.
Lean in 15 was his first book and, thanks to his loyal following, has become one of the most popular cookbooks ever with millions of copies sold; Wicks also became the first author to have 3 number 1 non-fiction books in the year.
The book justifies the hype though, presenting a series of delicious and nutritious recipes that, as the title suggests, can be prepared in just 15 minutes. Coupled with Wicks' fat-burning high intensity workouts, Lean in 15 is guaranteed to get you in the shape of your life.
Buy Lean in 15 on the musicMagpie Store
---

Escape the Diet Trap "" Dr John Briffa
Anti-dieting is the biggest diet trend of the moment, with many experts suggesting we avoid the traditional low-calorie low-fat diets of the past in favour of balanced eating and exercise.
One of the foremost voices in this movement is Dr John Briffa, an experienced physician and contributor to publications including Men's Health and The Daily Mail.
Dr Briffa claims that the easiest way to lose weight is to avoid processed carbs, sugar, sweeteners and dairy products while eating more protein and naturally occurring fats in fish, meats and nuts. He argues that low calorie diets actually slow down our metabolism, making it harder to lose weight.
This isn't your typical diet recipe book, but it will change the way you think about losing weight.
Buy Escape the Diet Trap on the musicMagpie Store
---

Healthy Appetite "" Gordon Ramsay
As well as being the world's angriest chef, Gordon Ramsay is arguably the healthiest too; when he's not screaming in people's faces, he runs marathons and is an ex-footballer too.
So it's no surprise that he knows his onions (literally) when it comes to a balanced diet. Healthy Appetite contains over 125 recipes designed for busy people, covering breakfast, lunch and dinner.
Healthy Appetite probably isn't as effective as the big man screaming at you to get off your bum and exercise, but it's still a great way to keep the pounds off without starving yourself.
Buy Healthy Appetite on the musicMagpie Store
---

Jamie's 15 Minute Meals "" Jamie Oliver
15 Minute Meals caused a storm when it was released in 2012, offering a collection of nutritious recipe for the time-strapped who still want to eat well.
Although the hype has died down, this is still a fantastic book packed full of recipes for beginners and pros alike. Just be warned that you'll need to be super prepared (and have a bit of cooking experience) to hit that magical 15 minute mark…
Buy 15 Minute Meals on the musicMagpie Store
---

Low Carb Revolution "" Annie Bell
The best diet books tend to be written by people who love food rather than hate it, and Annie Bell definitely fits into that category; she's an ex-chef and an award-winning food writer.
The tasty recipes in Low Carb Revolution reflect Bell's love of food, with a slow-roast salt and pepper duck, Spanish tortillas and low-carb fish and chips among the highlights.
Low Carb Revolution will keep you on the straight and narrow without making you feel like you're missing out.
Buy Low Carb Revolution on the musicMagpie Store
---
Whether you're trying to shift a few pounds, improve your productivity or just learn a few new skills, you'll find plenty to love in our collection of books on the musicMagpie Store. Prices start from just £1.09 and you'll get FREE delivery too. Buy books today; why wouldn't you?