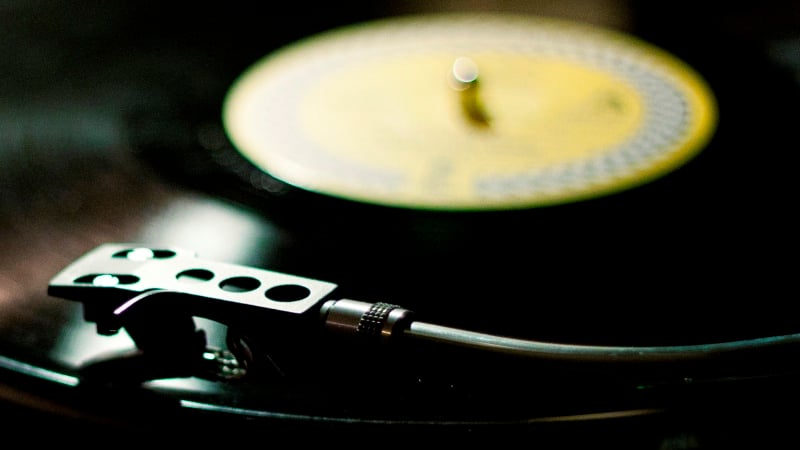 The joy of physical movies, albums and games
Although streaming has become more and more common due to its convenience, there's no denying the true joy in a physical release. For music, film or game fans, it's a special way to commemorate something you love dearly! We've considered some of the best things about physical media and compiled them into this handy list.
---
Owning a proper collection
Having some kind of collection is natural – be it stamps, cuddly toys or music! We like to have the option to see what we collect physically and we take a sense of pride in our eclectic film, game or music tastes. Having shelves full of your favourite albums is an art in itself! You can't quite get the same kick out of your digital playlists.
---
Cover art
When it comes to albums, a lot of thought goes into the cover art. Even the stripped back, basic vibe of Yeezus was well planned and thought out. Viewing the album art in the size as intended; in CD or vinyl form, is much more satisfying as a music fan than as a thumbnail.
Depending on the artist, there may even be different versions of the cover art, like Arcade Fire's Everything Now. When it comes to an artist you truly care about, these little details matter a lot.
---
Nostalgia
We all remember the first album we bought. The albums that shaped a time in our lives; the games we were gifted and fell in love with and the movies we played endlessly on repeat.
There's a strong emotional pull with physical media because we do find it nostalgic. Remember coming across your favourite childhood album and all the memories that came with it? Physical media is so much more than just an item.
---
You can still listen to the music digitally!
Buying physical media doesn't mean you can't still enjoy the digital version! Back when MP3 players and iPod broke through the mainstream, we copied albums onto our computer and placed our favourites onto the device. This is still an option – digital and physical can still live in harmony and compliment each other!
---
Inner notes
More so found in depth inside album covers than anything else, inner notes help to bring an album to life. It'll credit the people involved in making this piece of work, photos and even lyrics sometimes. Little booklets or pages help you to immerse in the album and can even add to the nostalgic element we were talking about – have you ever opened up an album years later and found the notes were of the era, like with how to download the tracks as ringtones pre-smartphones?
---
Car journey entertainment
If you're going on a long car journey, you'll need music just as much as you'll need snacks and water!
Not every car will have an option to use an aux cord or Bluetooth connection, so it's good to have physical copies of your favourite albums to keep you entertained.
If you use your phone for music and GPS, the battery will have drained before you even reach your destination – keep it old school and put a CD on instead!
---
New release excitement!
If there is any kind of feeling we'd like to be able to bottle, it's the feeling you get when your favourite artist releases a new album.
Solidifying your super-fan status by buying the album physically on the day of release is a simple pleasure and helps us stay connected to music and artists.
When it becomes available to stream, there's no fanfare or excitement around it – it's just like every other piece of music we can access. We don't want to ever lose the joy music brings us!
---
We think you can agree that physical media is just brilliant! Why not treat yourself to your favourite album? You can buy vinyl from musicMagpie and delivery is FREE!