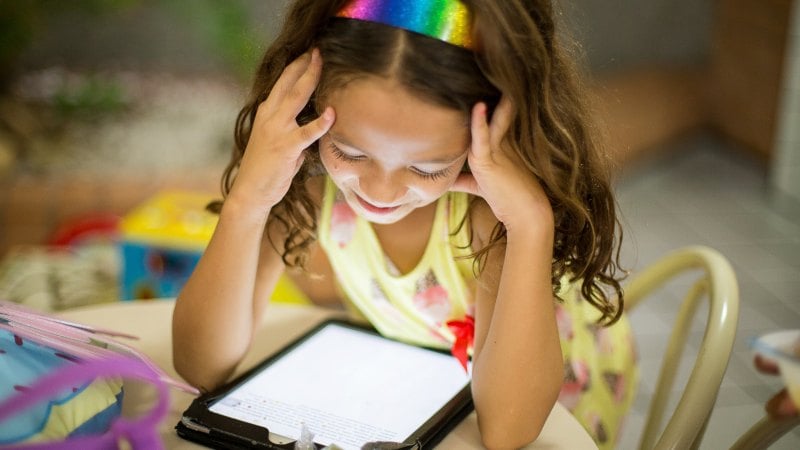 Half of families are planning to have a digital detox this summer… but how many will succeed?
In a recent interview, Simon Cowell revealed that he hasn't used his mobile phone for 10 months. The TV mogul, who presumably has a lot of people trying to contact him at all times, described the decision as 'so good for my mental health' and said 'it has absolutely made me happier'.
Cowell isn't the only person to attempt a digital detox though – far from it. Taking a tech break is all the rage at the moment, with countless people either uninstalling social media or giving up their devices altogether. Even Apple and Google, who have a vested interest in keeping us on our devices, have unveiled new features to help people limit their screen time.
Families are more likely than most to attempt a digital detox, with parents concerned by how much time their kids spend glued to their devices and how it affect family life. With the average household owning seven devices and spending a whopping nine hours and 28 minutes on them everyday, those concerns seem pretty justified!
With that in mind, we surveyed 2,000 parents to find out if they were planning to attempt a detox and if they'd had any success with detoxes in the past.
---
Who is planning to detox? And who isn't?
Half of those surveyed said they were planning a digital detox this summer. Four in ten cited a lack of quality time as the main reason, while the same number said their family doesn't talk to each other enough.
36% said they would implement a screen ban at least once a week, with one in 10 aiming for a screen ban every day. More than a quarter of those surveyed said they would try and implement a more realistic monthly detox.
58% implement screen bans at the dinner table, while half ban tech entirely in the home. 46% enforce bans while out for dinner with one in five banning tech on days out.
Of those who aren't planning a detox, three in 10 want to have one but simply can't for one reason or another. An equal number said their own tech addiction made it impossible, while one in five cited a lack of time as the main reason for avoiding a detox. A quarter are also concerned their family would argue without tech to distract them!
---
How many detoxes succeed?
Unfortunately, history suggests most of them will fail. Over the 2,000 parents we polled, two in five had a previous family detox but only half described it as a success.
Even worse, 35% of families said their digital detoxes lasted just a couple of hours before the phones were back out. Just over one in five families made it to a couple of days.
Many claimed their detox had a positive effect on family life, with 45% talking more as a family and 35% learning something new about their children. Three in 10 said their kids seemed happier while four in 10 said they felt happier too. 25% of those surveyed felt closer as a family after their detox.
However, some had a negative experience. Four in 10 felt their post-tech house was too quiet while just under a third reported feeling bored without a screen to entertain them.
Overall, though, over half of those surveyed felt their most recent tech ban was a success. Of the 16% who didn't, nearly half have themselves to blame because they broke their own ban!
---
If you're planning to have a tech detox soon, why not sell your mobile phone and tech with musicMagpie? It couldn't be easier; just get an instant price, send your devices for FREE and we'll pay you the same day they arrive. Why wouldn't you?