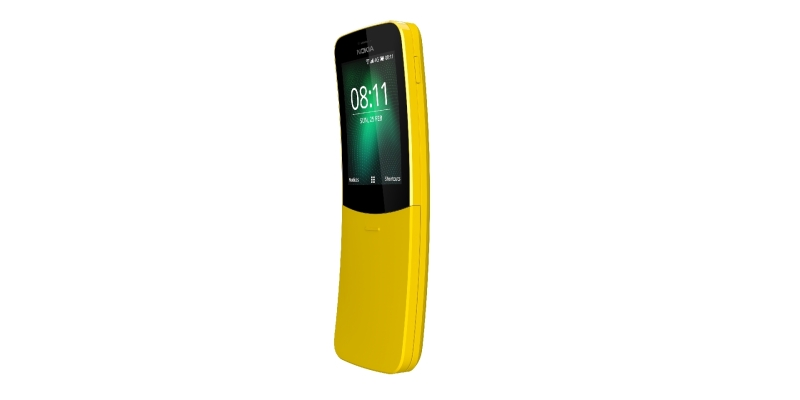 The best of MWC 2018
The world's phone manufacturers (apart from one notable exception) are currently gathered in Barcelona for Mobile World Congress, an annual tradeshow where Samsung, Sony, et al show off their latest devices.
This year's MWC has been a slightly understated affair, with many of the big names – most notably LG and Huawei – holding back their new flagships for their own events later in the year. However, we've still been treated to a glimpse of some exciting new tech. Here's the pick of the bunch.
---
Samsung Galaxy S9 & S9+
Let's get the big one out of the way first. The launch of the Galaxy S9 opened MWC and has stolen most of the headlines, even though it isn't that much different to last year's S8 (which, to be fair, was a pretty big leap forwards for Samsung).
Although you'd struggle to tell the S8 and S9 apart in a line-up, the S9 features a major camera upgrade. The 12 megapixel camera now includes dual-aperture technology, including the world's first f/1.5 aperture on a phone, which adjusts the camera based on lighting conditions.
For more on the Samsung Galaxy S9, check out this blog post. It's available to buy from 16th March for a not-unsubstantial £739.
---
Sony Xperia XZ2
The other major flagship launch at MWC, the Xperia XZ2 is Sony's latest attempt to claw back some market share after downsizing their mobile division.
Starting at £699 for a SIM free model, the Xperia XZ2 boasts a 5.7 inch screen house in a mainly glass design, a 19 megapixel camera and a Snapdragon 845 processor with 4GB of RAM and 64GB of storage (which is expandable with a microSD card). Sadly, the headphone jack is gone to make the device slimmer (boo, hiss, etc).
Interestingly, Sony have given a lot of attention to something most smartphone users don't think about: the vibration system. The XZ2 includes Sony's Dynamic Vibration System, which delivers contextual haptic feedback based on what you're playing, watching or listening to (a bit like a PS4 controller).
The Xperia XZ2 will be available in black, silver, blue and pink and will hit shelves later this year.
---
The Land Rover Smartphone
Yep, you read that right. Land Rover, best known for making all-terrain vehicles beloved by footballers and farmers, has launched their very own smartphone.
The Land Rover Explore is designed for 'outdoor adventure', which we presume means climbing a mountain rather than nipping down to the shops. It has a 5-inch screen, 4GB of RAM and an extra rugged case that protects the device from extreme temperatures and water. One promo picture even shows the device being dropped into a muddy puddle… and surviving!
The Explore includes topographic mapping options from ViewRanger, which also includes an augmented reality skyline feature, as well as weather information and an SOS light toggle. It'll cost £599 when it's eventually released.
---
Huawei MateBook X Pro
The bad news: Huawei didn't launch the highly anticipated P20 at MWC, saving it instead for their own launch event on the 27th March.
The good news: they've launched a new laptop that is pretty much a MacBook for Windows users.
The Matebook X Pro boasts a nearly bezel-less unibody metal design with a touchscreen, spill-resistant keyboard and touch, and a fingerprint scanner. It also includes a quad speaker system with 2nd gen Dolby Atmos surround sound and Intel's latest CPUs, making for a very exciting laptop indeed.
Huawei haven't announced an official UK price yet but it'll cost around £1300 for the base level 256GB model.
---
Nokia 8 Sirocco
Since their acquisition by HMD, Nokia have slowly but surely rebuilt their reputation with a series of dependable mid-range Android devices (and the rebooted 3310, of course).
The 8 Sirocco is their attempt to break the flagship market currently dominated by Apple and Samsung. The ultra-thin glass design, which looks fantastic, houses a 5.5 inch curved OLED display and dual rear cameras (one 12MP, the other 13). In a sign of the times, the humble headphone jack has been dropped.
The Sirocco runs off a Snapdragon 835 processor and 6GB of RAM and will include Android One software with precious few tweaks. It'll retail for 749 Euros, which converts to around £660 – not bad in a market where £700+ smartphones are the norm.
---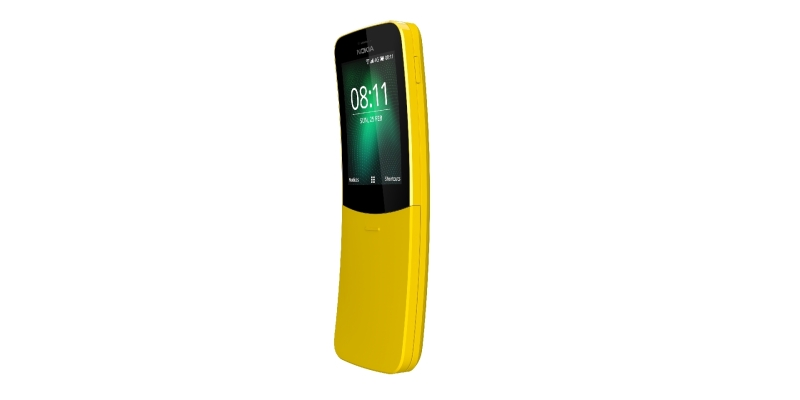 Nokia 8110 4G
After the success of the 3310, Nokia have launched a modern take on another classic: the 8110 AKA the phone off The Matrix!
Unfortunately, Nokia decided to present the 8110 in bright yellow which, combined with its curved design, makes it look almost exactly like a banana.
Still, there's plenty of retro fun to be had if you can get beyond its looks, including a sliding keyboard cover, a battery that can last up to 20 days on a single charge and a tiny 2.4 inch display. Nokia have thrown in a few modern features too, including Wi-Fi and 4G and a rear camera. Facebook are apparently launching an app too.
The 8110 is unlikely to become anyone's main device, but you can't go far wrong if you're looking for a second device with a difference.
---
STK X2
Described by more than one outlet as the 'British OnePlus', the STK X2 offers flagship specs and a premium design at a mid-range price – £259, to be precise.
For that, you get a 5.7 inch HD+ screen, dual 13MP cameras and a 16MP front-facing camera. You'll also get Android 8.1 Oreo as standard and access to a 24 hour support system and a diagnostic tool that can troubleshoot hardware issues.
The STK X2 launches in April.
---
If you're planning to upgrade soon, sell your iPhone, Samsung and much more with musicMagpie! It's easy; just get an instant price, pop your phone into a box and send it for FREE, then we'll pay you the same day it arrives! With our Tech Price Promise, you're guaranteed to get the first price we offer or you can request your device back for FREE. Why wouldn't you?