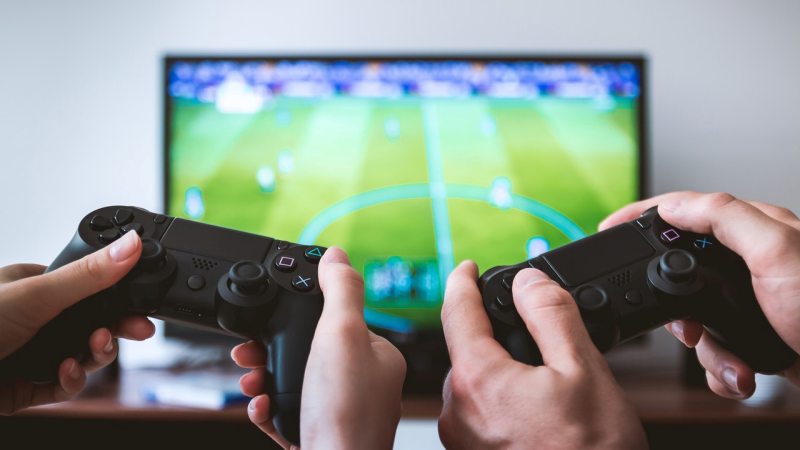 What is the best selling game series of all time?
You know the feeling of happiness you get when you find an amazing TV show you absolutely love, and seeing there are a whole load of seasons to indulge in? Imagine that, but for games. There are so many incredible games franchises out there and we've found the best-selling franchises of all time!
---
Final Fantasy
Games sold: 135 million
First released: December 1987
Game designer Hironobu Sakaguchi conceived the idea for Final Fantasy as his final attempt in the game industry. Luckily for him, it paid off massively! The first game of the franchise was released in 1987 with a focus on battling an evil antagonist within the game's world. It's spawned a number of additional game instalments, movies and novels. Final Fantasy was critically acclaimed and has been immensely successful commercially, with 135 million games sold.
---
Minecraft
Games sold: 144 million
First released: November 2011
The Minecraft franchise has made its name in a significantly shorter period than every other franchise on this list. In just seven years, Minecraft has sold 144 million games. The addictive game sees you building a world around you; you can play alone or multiplayer and you can play under survival mode. Minecraft is the second best-selling game of all time, behind Tetris.
---
Need for Speed
Games sold: 150 million
First released: August 1994
The Need for Speed franchise features racing games, focussed on illicit street racing with law enforcement obstacles along the way. The first title, The Need for Speed was released in 1994 for PC, 3DO, Saturn and PS1. The most recent instalment is NFS Payback, released in 2017 for Windows, PS4 and Xbox One – the next game NFS: Edge is still in development. The Electronic Arts-published game has sold 150 million units.
---
FIFA
Games sold: 150 million
First released: December 1993
The annual releases of football simulator game FIFA date back to 1993, with official licence from the governing body of association football. Over the years iconic players have graced the cover such as Thierry Henry, Edgar Davids and Ronaldinho. 150 million games have been sold to date, with the next instalment, FIFA 19 due for release on September 28.
---
Tetris
Games sold: 170 million
First released: June 1984
The tile-matching game Tetris has kept us ticking over for more than 30 years. Tetris became the first entertainment software exported from the Soviet Union to America, having been designed and programmed by Russian designer Alexey Pajitnov. The game or variant has been available for just about every console or computer operating system available, selling 170 million units!
---
The Sims
Games sold: 200 million
First released: February 2000
Game designer Will Wright intended his game The Sims to be a satire of U.S consumer culture. Since the release of The Sims in 2000, the strategic life simulation game has sold more than 200 million games to become the most successful PC game of all-time. Four main series games have been released to date, with a number of spin offs and expansion packs. Maxis also branched out into console games alongside the classic PC version.
---
Grand Theft Auto
Games sold: 250 million
First released: October 1997
Rockstar's Grand Theft Auto has been immensely popular for decades. With crime-laden missions, well-developed characters and an even better settings, GTA struck a chord and has continued to improve with each game release. Grand Theft Auto and its successors such as Vice City and San Andreas have sold 250 million units so far. We're still waiting on the GTA V follow up…
---
Call of Duty
Games sold: 275 million
First released: October 2003
It holds the Guinness World Record for best-selling first-person shooter game. The Call of Duty franchise began in 2003 and has topped $15 billion in sales so far. It began as a game available on PC, before expanding to a number of consoles including the Nokia N-Gage. To date, 275 million units have been sold – a figure expected to rise come October when Call of Duty: Black Ops 4 is released.
---
Pokémon
Games sold: 307.51 million
First released: February 1996
The Pokémon franchise has been around for more than 20 years, originally beginning with a pair of games for the Game Boy. As the games were so successful in Japan, they were reprogrammed into Pokémon Red and Blue for international release. Since then, more than 70 titles have been released across a number of Nintendo consoles. 307.51 million units have been sold so far.
---
Mario
Games sold: 557.323 million
First released: July 1981
Nintendo's Italian plumber has helped make the company what it is today. The Mario franchise which has spawned Mario Kart, Super Mario and Mario Party is the highest-grossing game franchise by a real stretch, with 557.323 million games sold. Super Mario makes up the bulk of this success, shifting 326.75 million units. More than 200 games have come from Mario, grossing an estimated revenue of $26.2 billion, making it the fifth highest-grossing franchise of all-time.
---
Here are the best-selling game franchises of all-time:
Mario – 557.323 million
Pokémon – 307.51 million
Call of Duty – 275 million
Grand Theft Auto – 250 million
The Sims – 200 million
Tetris – 170 million
FIFA – 150 million
Need for Speed – 150 million
Minecraft – 144 million
Final Fantasy – 135 million
Have you got games you don't play anymore? Trade them in with musicMagpie and you'll get paid the same day we receive them!