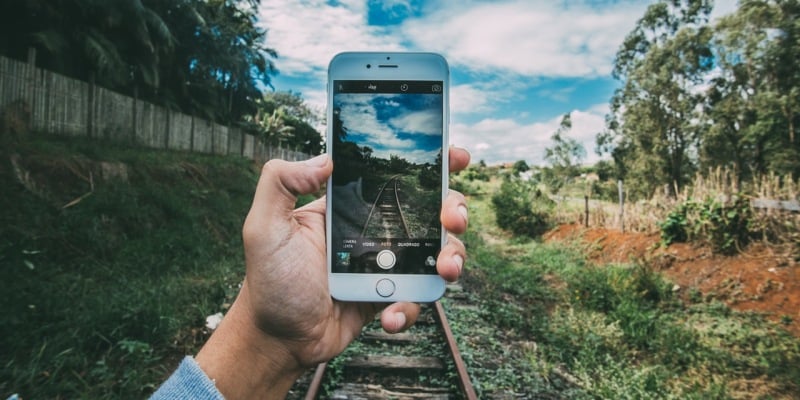 Why iOS 12 will save you money
Apple have released their latest update to their iOS software, iOS 12. It's no secret that iOS 11 had its issues, and Apple worked hard to straighten these out before launching 12. Now, iOS 12 is finally here and it's making a huge difference to iPhones… particularly the older generations.
Apple haven't been elitist in their update – it goes as far back as the iPhone 5s. So, if your iPhone is a few generations older, you won't miss out on the amazing new upgrade.
It's early days, but so far so good on the update. Apple users have been seriously impressed at how quickly their phones have adapted to iOS 12 – older phones don't feel out of date at all! If anything, they feel like they're working quicker than before.
This means you can cling onto your beloved iPhone a little longer, or, when you do upgrade you don't have to dive into the deep end with the latest iPhone XS.
You can update your iOS – if you haven't already been prompted to do so – by going into Settings. From there, go to General then Software Update. Download iOS 12 and enjoy your device a little longer!
---
Here is the full list of devices that are compatible with iOS 12:
iPad Air 1, iPad Air 2, iPad Pro (12.9, 2015), iPad Pro (9.7), iPad 2017, iPad Pro (10.5), iPad Pro (12.9, 2017), iPad 2018
iPad Mini 2, iPad Mini 3, iPad Mini 4
iPhone 5s, iPhone 6, iPhone 6 Plus, iPhone 6s, iPhone 6s Plus, iPhone SE, iPhone 7, iPhone 7 Plus, iPhone 8, iPhone 8 Plus, iPhone X
iPod Touch (sixth generation)
---
This is what Twitter had to say about the latest iOS update:
Im still using my iPhone SE rosegold and since I updated to ios 12, I love it even more. I know there's newer iPhone versions now but why should I upgrade when my phone is still working and in perfect shape? 😁

— CheeseKaike♥ (@KaiseyMahizaki) September 19, 2018
Me, your tech friend: upgrade to iOS 12. It will make your device faster.

— jordan t. thevenow-harrison (@jtth) September 17, 2018
iOS 12 is the first time an iOS upgrade actually made my old phone feel faster

— Don Le (@donl) September 19, 2018
Well I have to give credit where it is due. Apple seem to have done well with iOS 12. My old 6s Plus feels like a new phone! Very snappy performance. Only problem for Apple is I have far less reason to upgrade to their latest machines! May wait for triple camera iPhone 11 now😄 pic.twitter.com/znscaqihcN

— Captain Dave (@DaveWallsworth) September 18, 2018
Apple just saved me hundreds of pounds since iOS 12 works so great on my 6S and I don't plan to upgrade for at least another year. Thanks Apple! 🤣

— Ivan (@schimahr) September 18, 2018
---
The conclusion? iOS 12 doesn't just run well on older devices; it actually makes them faster. That's fantastic news if you're planning to buy a refurbished iPhone, as you're essentially getting the latest Apple software for a much lower price.
Check out our full range of refurbished iPhones, all of which come with FREE delivery and a 12 month warranty, on the musicMagpie Store today!