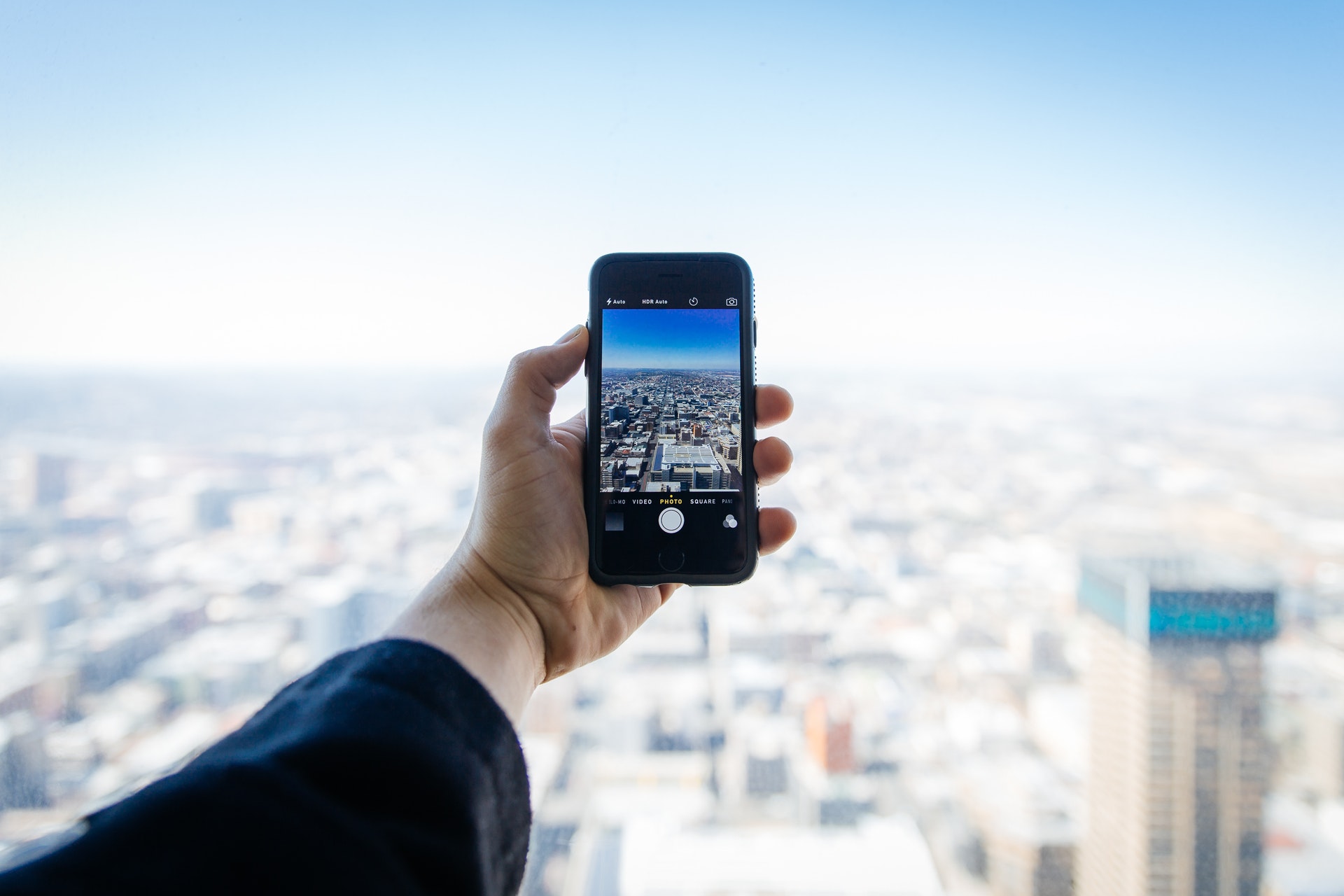 How to get the most out of your iPhone
More and more of us are on Team Apple and love our iPhones! It's estimated that in 2017, 7.5 million iPhones were sold in the UK, a figure that has been rising steadily since 2011.
But are you getting the most out of your iPhone? We've got some tips and tricks to make sure you're getting more use out of your beloved device.
---
Customise your control centre
Your control centre can be found by swiping upwards from the bottom of your screen – it's where your Bluetooth option and flight safe mode are.
To pick and choose what you want to sit in your control centre, go to Settings then Control Centre and Customise Controls. To take something off the centre, you'll just need to tap the red circle with the white dash.
---
Use low power mode to save your battery
To make sure your battery lasts all day when you can't charge it, switch to low power mode. It will reduce the activity the phone normally runs – for example, mail won't fetch as often and background app refresh will be switched off. To use the low power mode, go to Settings, Battery and Low Power Mode.
---
One handed keyboard
This is a game changer! If you're trying to reply to an important email but you've only got one free hand to do so, you'll avoid awkward spelling mistakes by using the one handed keyboard. You can pick to have it on the right or the left. Hold in the emoji symbol on your keyboard and you'll see the option to write in your native language or emoji. Underneath that you'll see the full keyboard has been chosen but either side are the one handed options for you to switch. You'll need to be on at least iOS 11 to access this.
---
Flash alerts
A simple vibrate to tell you your phone is ringing or that you've got a message might not be enough of an alert. How many times have you felt a phantom vibrate, too? Set up flash alerts so that your phone will flash to let you know someone is trying to reach you as well as the vibrate.
To set it up, head to Settings, General then Accessibility. In the Hearing section, you'll need to select LED Flash for Alerts. Now, when you get a text, the flash beside your rear facing camera will go off.
---
Charge your phone faster
Switching to the flight safe mode is essential when you're on board aircraft but you can use it to charge your phone too! Tap on flight safe mode in your control centre – just swipe up from the bottom of the screen – and plug in your charger. We can't guarantee lightning speeds but you'll charge quicker.
---
Text replacement
Instead of using random letters to convey what you mean and confusing your friends, create quick shortcuts! So, if you want to say On my way! Without typing it out, you can create a shortcut for it instead. You can type out OMW which will automatically change to On my way!
It's simple to do. Go to Settings then General then Keyboard. In there you'll find 'Text Replacement' then tap the + symbol in the top right hand corner. Phrase is where you'll type the full version (so, On my way!) and shortcut will be the omw. Tap Save and that's it!
---
Block callers
If you're getting calls from the same number and it's getting annoying, you can block them. You just need to go into the number from your calls list and tap on the I on the right hand side. Scroll down past the options like Send Message and Share Contact – at the bottom, you'll find Block this Caller.
---
Lower torch brightness
The iPhone's torch can be incredibly bright, especially when you tap on it unexpectantly! But, did you know you can lower the brightness? If your phone uses 3D touch (which will be the 6S and above), you'll need to register a touch to change the brightness. When the menu pops up, you'll have three options – Low Light, Medium Light and Bright Light.
---
Is it time to upgrade to one of the new iPhones? Trade your old phone in with musicMagpie – make the most for your old phone and get paid the fastest!