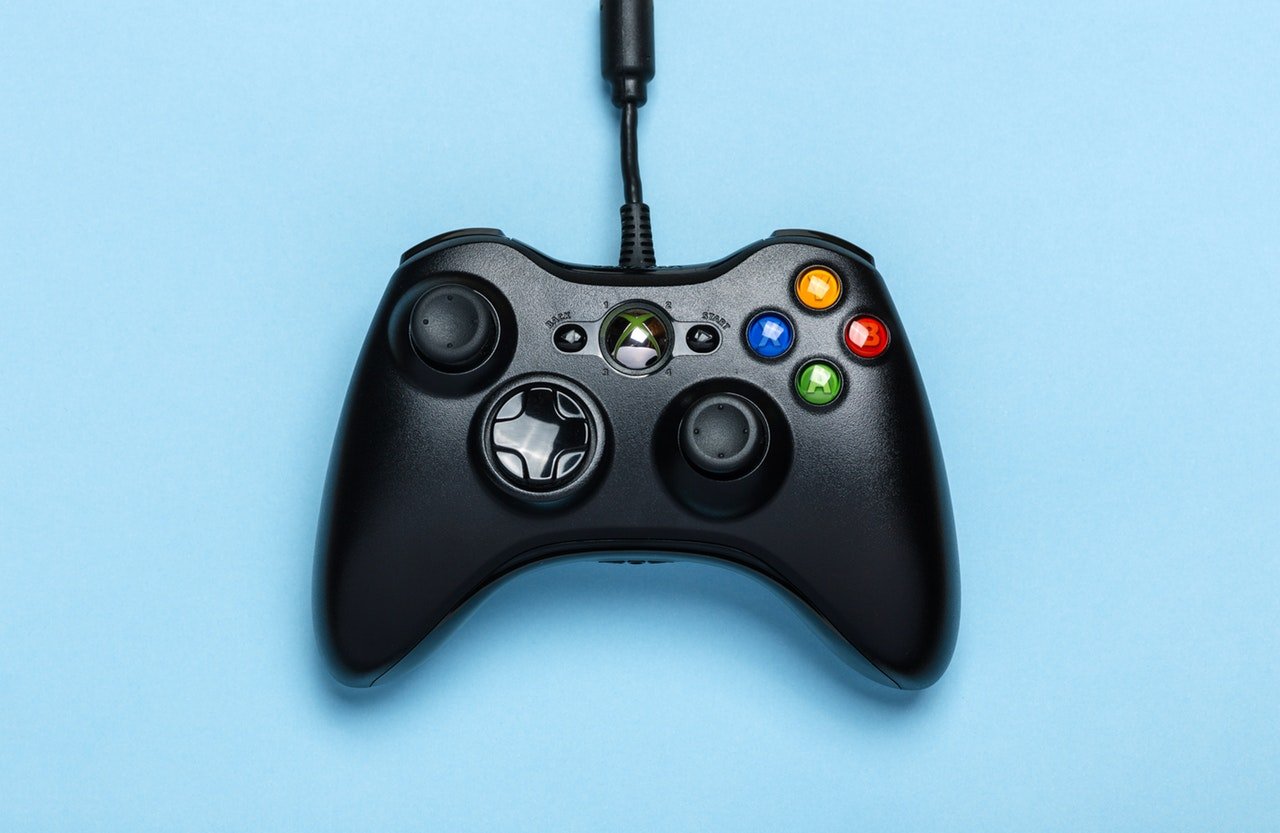 The most exciting E3 announcements
The hottest anticipated gaming convention has taken place! Taking place in Los Angeles between June 11 and 13 (with a few announcements taking place beforehand), E3 was brimming with amazing concepts and super exciting games.
Gaming giant Sony didn't take part this year, but that doesn't mean there isn't plenty to talk about. So, what are the most exciting revelations from the conference?
---
Google are changing the face of gaming
Although they weren't technically a part of an E3 announcement, Google's news has been the biggest game changer of all. Their platform, Stadia, is set to herald in an era of console-less gaming. Using a Chromecast and a controller, you can play some huge games like Tomb Raider Trilogy, Football Manager 2020 and Mortal Kombat 11.
You'll be able to play through your TV, laptop or desktop. For mobile gaming, you would need to be on a Google Pixel phone. Stadia is available to pre order now – for £119 you get the Chromecast, controller, three months of Stadia Pro, Founder's badge, Buddy Pass and Stadia name.
Stadia Pro is a subscription service, costing £8.99 monthly which gives you exclusive discounts on certain games and you can buy games whenever you want. The resolution is higher too, with up to 4K compared to 1080p on the Base option.
If console gaming is still your thing, there's loads to be excited about.
---
Nintendo announcements
It's set to be an amazing few months if you're a Switch gamer. First up is Luigi's Mansion 3, which is set in a haunted hotel. Luigi is invited to stay with his friends like Mario but lo and behold, things aren't as they seem. One big talking point surrounding the game is the introduction of Gooigi, a green, slimy version of the character that allows you to slip through bars. We don't have a specific release date for the game just yet, but we're expecting it to drop before the year is through.
Animal Crossing: New Horizon was due for release this year but has been pushed back to March 2020. Although we won't get to play it as soon as we'd hoped, gameplay was revealed to give us some insight into what we can expect. You aren't managing a town but rather you're making camp on a tropical island!
Two Zelda games were teased at E3. There's no release date for it as of yet but The Legend of Zelda: Breath of the Wild 2 is coming to Switch. The Legend of Zelda: Link's Awakening does have a release date – you'll be able to play it on September 20 this year.
Super Smash Bros. Ultimate is getting two new additions – Banjo-Kazooie and The Hero from Dragon Quest XI. The Witcher 3: Wild Hunt is coming to Switch, but we haven't been told when exactly. We'd anticipate a release before the end of the year.
---
EA announcements
EA used their time at E3 to delve a little deeper into the games we're already aware of so we get a better experience of what to expect. Two games we knew were coming were FIFA 20 and Madden NFL 20 (well, there is a new version every year!).
FIFA 20 is set for released on September 27 unless you're an EA Access player – you'll get to lace up your boots on September 19. The latest version sees the introduction of Volta Football you can play either 3 v 3 Rush, 4 v 4, 4 v 4 Rush, 5 v 5 and even Futsal matches indoor and outdoor. It's dubbed as an up-to-date version of FIFA Street. Manual defending has been tweaked, as has shooting – in terms of a one on one with the 'keeper and volley-crossing.
The latest instalment to the FIFA empire also sees the end of Alex Hunter's journey.
Madden NFL 20 is coming on August 2. Some of the most talked about features include Face of the Franchise – you get to pick your player's college, take them through the draft stage and onto super stardom! Franchise mode and Pro Bowl are both back for the latest edition of the game. For the best of the best, there's the Superstars category, consisting of 50 players who enter 'the zone' to use X-Factor abilities.
For the Star Wars fans, there was a further look into Jedi: Fallen Order. It's a single player game that's due for release in November, tying in nicely for Christmas time and the next film. The story takes place post-Episode III: Revenge of the Sith, and you play a former Jedi padawan named Cal Kestis. From what we've been shown, the game will be very story driven so there'll be plenty to sink your teeth into.
---
Microsoft announcements
We'd confidently say that Microsoft's contribution to E3 was the most talked about of the event – for a number of reasons. First off, is Project Scarlett. That's the current name of the next generation of Xbox console, which was teased but we haven't seen what it will actually look like. It's set to be released at the end of next year, allowing for another E3 event to take place to divulge further.
The other main talking point was Keanu Reeves. No, really. Keanu made an appearance at E3 to showcase the role he played in Cyberpunk 2077. In the game, you have a biochip in your brain and you may just have the key to immortality. Such a gift is widely sought after by hackers who want to tap into your brain. Sounds good, right? You've only a few months to wait before you can play it for yourself – its released April 11 next year.
Game of Thrones fans can rejoice as George R.R. Martin, the brains behind the incredible series, is putting his craft into the game Elden Ring. It looks to be an incredible bleak game but if the storyline is as strong as the ones we've seen on GoT, it'll bring together the best possible elements for an immersive experience.
---
We bet you can't wait to get your hands on these amazing games! Trade in your games console with musicMagpie to make cash for your next gaming adventures – we'll give you an instant price and pay you the same day we receive your stuff! If you're looking to buy a new console, but don't have any old one to trade – don't worry! At Magpie we can help you to sell your phone, tablet or even a used book.