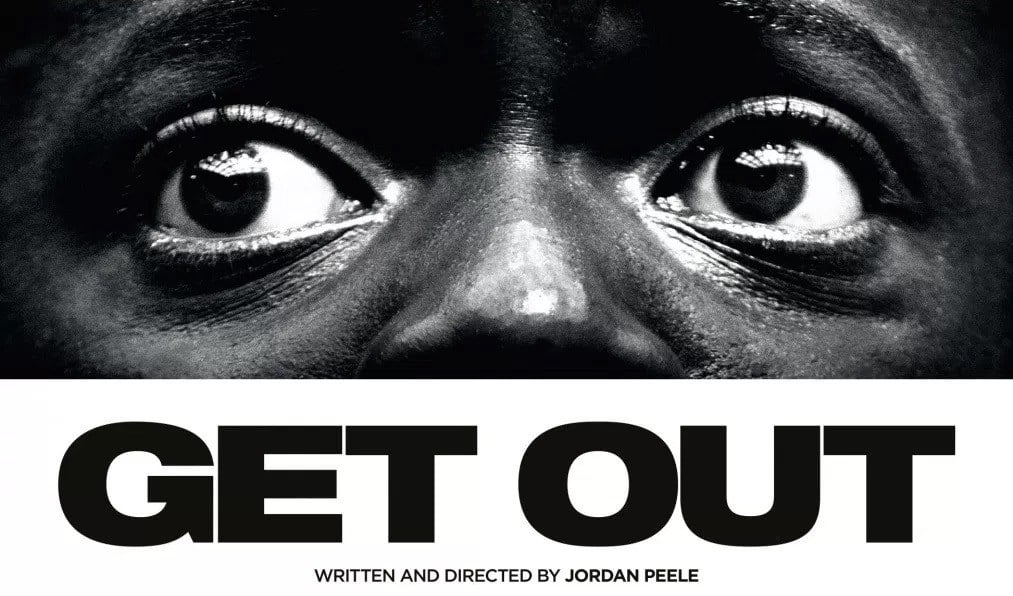 7 movie directors who could be the next big thing
Multiple directors have come and gone throughout the age of cinema. From the likes of Steven Spielberg and Martin Scorsese to the more obscure auteur likes of Paul Thomas Anderson and Todd Haynes, we have a variety of filmmakers to look up to. But this decade has seen multiple new talents emerge from all areas of cinema. Here are seven of the most prominent new filmmakers to keep an eye on.
---
Ari Aster
With just two films under his belt, Ari Aster is already proving himself to be quite the master of the horror genre.
After a string of short films, including his controversial thesis film The Strange Thing About the Johnsons, Aster burst onto the film scene at Sundance with his debut horror movie Hereditary. Once again dealing with the theme of family and drawing influence from Carrie and The Cook, the Thief, His Wife and Her Lover, the film struck a chord with critics and audiences with intriguing storyline and performance from Toni Collette (proving, along with The Sixth Sense, she really comes into her own in a horror film).
Now with his second film, his Wicker Man homage Midsommar, arriving in cinemas to positive reviews and showing a no holds barred level of ambition (with its amazing costumes, production design and trippy narrative), Aster is fast putting his stamp on the medium of film.
---
Chloe Zhao
Also known as Zhao Ting, Chinese filmmaker Chloe Zhao has been making a name for herself as a very promising talent in the film world.
Since being drawn to Western culture at a young age, Zhao started off promisingly with the 2015 Native American drama Songs My Brothers Taught Me, demonstrating her ability to present a portrayal of America not seen in mainstream cinema.
But it was her second feature, the 2017 neo-western The Rider, which has cemented her reputation as one of the rising stars in contemporary cinema.
As the decade draws to a close, Zhao seems to be on the up with three upcoming projects. A biopic of US Deputy Marshall Bass Reeves for Amazon Studios, Great Recession drama Nomadland with Frances McDormand and, biggest of all, making a contribution to the Marvel Cinematic Universe with The Eternals. We wait with baited breath for what the future holds for her.
---
Robert Eggers
Beginning in 2007 as a production designer on multiple shorts and the 2013 horror movie Spirit Cabinet, Eggers has been on the rise as a filmmaker to look out for.
This began in 2015 with the release of his low budget horror movie The Witch (styled as The VVitch on posters and the film's DVD/Blu-Ray cover), a film that drew influence from Egger's fascination with the New England area where he grew up. Costing a mere four million dollars to produce, the film became a sleeper hit, when released theatrically in 2016, grossing forty million dollars to become A24's highest grossing movie prior to that same year's Moonlight.
Since then, Eggers has struck gold again with his fantasy-horror film The Lighthouse receiving critical acclaim at the Cannes Film Festival and earning him the FIPRESCI prize in the Director's Fortnight category (a UK release date has yet to be confirmed with Universal and Focus releasing the film).
Among his other projects are a planned remake of Nosferatu and a TV miniseries on Rasputin titled The Knight, both of which have yet to make it beyond the announcement stages.
---
Jordan Peele
Though he may be predominantly known for his comedic duet with Keegan-Michael Key, Jordan Peele has demonstrated in recent years that he is picking up where the likes of Rod Serling and Alfred Hitchcock left off.
Nowhere is this more prominent in his 2017 debut, the horror satire Get Out. In this, Peele takes the tropes utilised by Serling and Hitchcock and injects them with social commentary on the trials and tribulations faced by African-Americans in the contemporary United States, even at the hands of white progressives.
He followed this theme up again this year with Us, but took a more traditional psychological thriller approach in the vein of Hitchcock. Peele's newfound knack for the horror genre has even spread into his television work with him serving as a producer on the revival of The Twilight Zone.
---
Ryan Coogler
Since breaking out into the film scene with his biographical tragedy film Fruitvale Station, Ryan Coogler has rapidly risen through the cinematic ranks and looks set to be the African American answer to Steven Spielberg.
Together with actor Michael B. Jordan and composer Ludwig Göransson (who can be next seen composing the score for Christopher Nolan's Tenet), Coogler has tackled many a subject, whilst also acknowledging the overlooked cultures and characters from around the world, mostly those of black people. In fact, Coogler still divides his time filmmaking with his other occupation as a counsellor for incarcerated youth in San Francisco.
Following his breakout with Fruitvale Station, Coogler broke into the mainstream with Rocky spin-off Creed, made as a tribute to his father, who was then suffering with neuromuscular disorder, and successfully bringing the franchise back to its roots.
Coogler's most recent film has also been his most successful. With massive respect to African culture and an engaging plot, Black Panther has risen to the top-tier of the MCU, even earning a Best Picture nomination. With Coogler planning an Atlanta Public Schools cheating scandal dramatization titled Wrong Answer, the sky appears to be the limit for him.
---
Greta Gerwig
Since beginning her acting career in 2006, Greta Gerwig has been seen as a staple of the "˜mumblecore' movement with her multiple collaborations with directors Joe Swanberg and Noah Baumbach (most notably 2012's Frances Ha) as well as supporting roles in films such as Jackie, 20th Century Women and Isle of Dogs.
But in 2017, Gerwig took it to a whole new level with her first film as a solo director (her first outing being 2008's Nights and Weekends which she co-directed with Swanberg) Lady Bird, a semi-autobiographical coming of age tale set in the early 00s. Drawing inspiration from films as diverse as American Graffiti, The 400 Blows and Original Cast Album: Company, Gerwig proved her ability to work as well behind the camera as she did in front of it.
With her second feature, an adaptation of Louisa May Alcott's Little Women, set to arrive during the summer to autumn film festival run, will Gerwig continue to prove her adeptness for filmmaking?
---
Marielle Heller
With a few acting credits in theatre and television to her name, 2015 proved to be a watershed year for Marielle Heller.
In addition to directing an episode in the second season of the Amazon Prime show Transparent, Heller made her directorial debut with her adaptation of Phoebe Gloeckner's graphic novel The Diary of a Teenage Girl (which Heller herself had adapted to the stage in 2010).
Though not a financial success, the film proved Heller as a cinematic force to be reckoned with its unconventional and honest approach to the coming of age genre.
Three years later, Heller once again put her talents to good use taking over from Nicole Holofcener as director of Can You Ever Forgive Me?, an adaptation of Lee Israel's eponymous memoir, allowing for her subtle direction to combine perfectly with Holofcener's darkly comic writing.
Now Heller will be attempting to make her mark on mainstream cinema, directing Matthew Rhys and Tom Hanks in the Fred Rogers biopic A Beautiful Day in the Neighborhood (it would be a good idea to watch last year's documentary on the subject Won't You Be My Neighbor?). Can she pull off what she managed in independent cinema?
---
Want to build your film library without breaking the bank? Check out our awesome of range of great value Blu-rays – we've got everything from the latest blockbusters to cult classics!