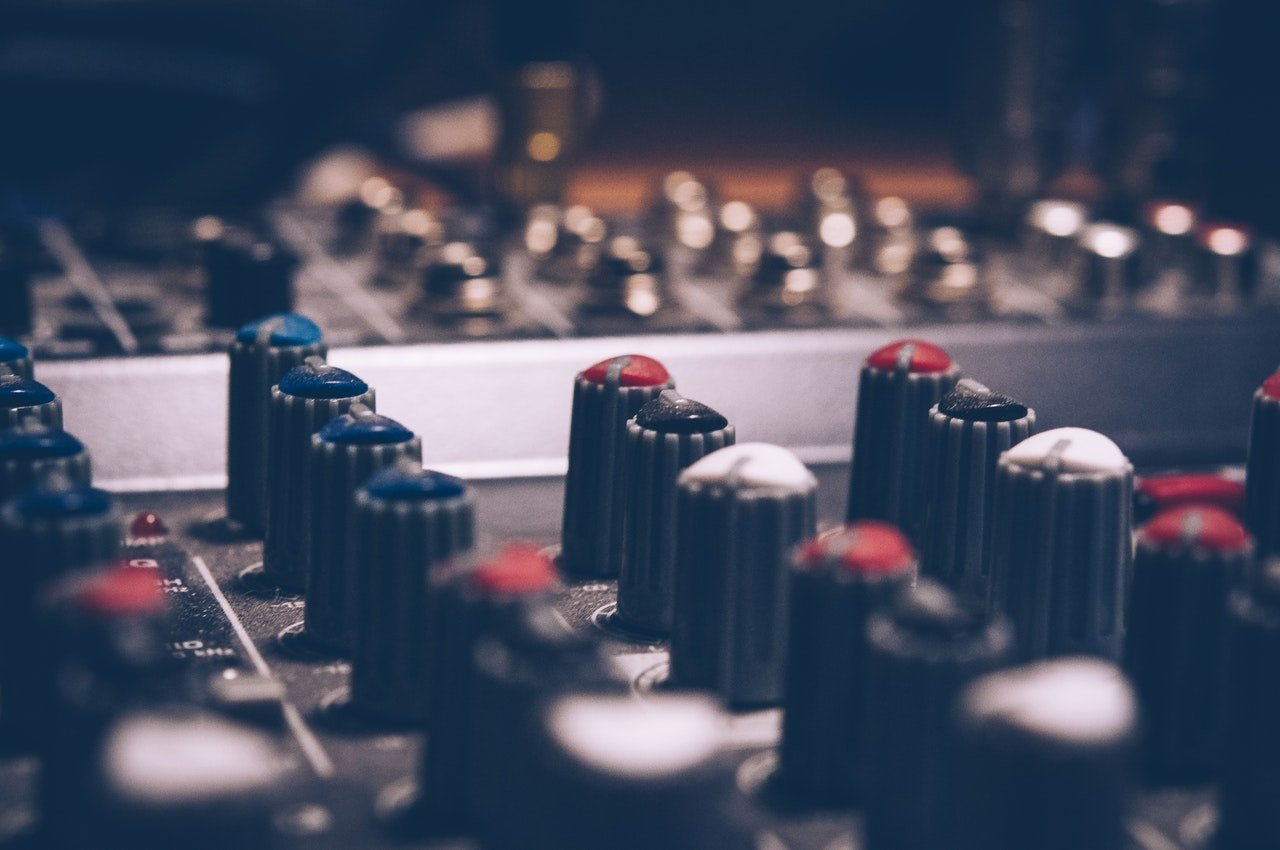 Who are the most sampled artists in hip hop?
Sampling in hip hop is an age old tradition that takes a piece of music and elevates it to something completely different. It's super common – it would be a surprise if your favourite rap tracks didn't have some hook or beat that's been taken from elsewhere to make it what it is.
So, which artists are most sampled? Who sampled who? Thanks to whosampled.com, we looked into the most covered artists in the genre and the tracks that make them tick.
---
James Brown
The Godfather of Soul takes the crown by a serious stretch for most sampled artist. With almost 7,500 samples to his name, he's a go to guy for other musicians out there. However, it isn't a smash hit like Sex Machine or Papa's Got a Brand New Bag that musicians are scrambling to take inspiration from. It's Funky Drummer, which didn't exactly set the charts alight.
The track is from a jam session in 1969 and is only 2 minutes 36 seconds long – for Part 1. It has transcended into hip hop and stayed there for decades, being sampled over 1,500 times. It's helped to create huge hits like Fight the Power by Public Enemy, Run's House by Run DMC and F**k Tha Police by N.W.A. 
---
Public Enemy
Hip hop group Public Enemy sit behind James Brown when it comes to samples, with close to 3,000 under their belt. Public Enemy have been on the scene for more than 30 years, famed for their politically charged works and their criticism of the media in the United States. One track alone is responsible for more than 800 samples – Bring the Noise.
The song itself contains nine samples, one of which is Funky Drummer by James Brown. Bring the Noise has been used by some of the biggest names in the game including Kanye West, Eminem and Ice-T. 
---
Beside
Rather than a number of songs making up an accumulated score to put them in third place, Beside's Change The Beat (Female Version) is one of the most sampled songs in history alone. The track is in French, but its power translated into hip hop pretty easily.
Macklemore and Ryan Lewis sampled this huge song for their catchy single Thrift Shop, Eazy-E sampled it for Boyz in the Hood and it was used to enhance The Show by Doug E. Fresh, Slick Rick and the Get Fresh Crew.
---
Run-DMC
Hip hop group Run-DMC, made up of Joseph "Run" Simmons, Daryl "D.M.C" McDaniels and Jason "Jam Master Jay" Mizell, have had huge influence since the early 1980s. Their music has lead to 2,046 samples, spanning outside of the genre and their most sampled song is Here We Go (Live at the Funhouse) amassing 763 of those samples.
The track has been sampled by the likes of De La Soul, Junior M.A.F.I.A with Biggie on Player's Anthem, Big Daddy Kane and LL Cool J. However, it's probably best known for the track It's Like That by Jason Nevins – you'll recognise the "And it goes a little something like this" from this track – that went on to become one of the best selling singles of all time. 
---
The Notorious B.I.G.
It's unsurprising that Christopher Wallace is one of the most sampled artists in history – more than 20 years since his untimely passing, rappers are still taking inspiration from Biggie in their rhymes and their beats. To date, there have been 1,718 samples of Notorious B.I.G's work but the most popular has proven to be Juicy.
It is arguably one of his most recognisable hits, from the first note, and it has given inspiration to artists like J. Cole on Villuminati, The Game on Do It B.I.G featuring Yung Joc and Common on No Fear. 
---
Kool & The Gang
New Jersey outfit Kool & The Gang are best known for funk and disco classics like Ladies' Night, Celebration and Jungle Boogie. The group enjoyed commercial success in the 1970s and 1980s, but their legacy has trickled through to sampling stardom. Kool & The Gang have been sampled more than 1,500 times with their most notable body of work being N.T. 
It has been used 311 times, notably on Q-Tip's 1999 hit Breathe and Stop as well as N.W.A's Gangsta Gangsta over a decade earlier and Nas's N.Y. State of Mind, from his seminal debut Illmatic.
---
Jay Z
Shawn Carter has taken samples to elevate his own music – see Lucifer, Big Pimpin' and The Story of O.J for a whistle stop tour of some of the things HOVA has done with sampling – yet he is also a heavily sampled artist in his own right. His songs have been utilised 1,484 times by a range of musicians.
The most popular piece of work among them is 99 Problems, taken from the hugely successful The Black Album. The Rick Rubin-produced piece has been sampled 57 times, by Kid Cudi, T.I. and Wale. 
---
Eric B. & Rakim
Hip hop duo Eric B. & Rakim were formed in 1986 in Long Island, New York. Their debut album Paid in Full is considered a benchmark within the golden era of hip hop, and it spawned a number of sample-able tracks but none as big as I Know You Got Soul. 
The track has been referenced 352 times. It was used on Aaliyah's smash hit Try Again as well as Jay-Z's Can't Knock the Hustle, taken from his debut album Reasonable Doubt. I Know You Got Soul has also been sampled by big time producer Timbaland, Mos Def and Busta Rhymes.
---
Slick Rick & Doug E. Fresh
Rapper Slick Rick holds huge influence, but his most sampled track isn't one that he has done alone. La Di Da Di, with Doug E. Fresh has been sampled close to 1,000 times across a number of genres, including of course, hip hop.
The biggest nod to La Di Da Di is Biggie's Hypnotize. It's also inspired Beyoncé's Party, Miley Cyrus's We Can't Stop, Color Me Badd's I Wanna Sex You Up and Naughty By Nature's O.P.P. – a strong list by anyone's standards!
---
Nas
It was only a matter of time before Nasir Jones would grace this list. A keen connoisseur of samples himself, having used 703 of them in his own tracks, he has lent his expertise to his peers and those who followed after. Which did they enjoy the most? It Ain't Hard to Tell, amounting to 127 samples. 
It Ain't Hard to Tell brought inspiration to Big L, ScHoolboy Q, MF DOOM and Rakim to name but a few. Its most recent use was this year, on Algebra by DJ Swet and N-Wise Allah ft. Milano Constantine. 
---
Bob James
Jazz keyboardist and music producer Bob James has been hugely influential for hip hop. James was discovered by Quincy Jones when his band won a competition that Jones was judging at the Notre Dame Collegiate Jazz Festival. His body of work has been sampled extensively but the favourite piece is Take Me to the Mardi Gras. 
The song was originally recorded by Paul Simon, with Bob James creating an instrumental cover in 1975 for his album Two. The track has been utilised by Run-DMC, A$AP Rocky, N.W.A, Heavy D & The Boyz and Ice Cube. 
---
N.W.A.
Compton's finest N.W.A. are widely considered to be one of the most influential groups in hip hop history. In spite of being banned from a number of mainstream US radio stations for their lyrical content, the group managed to sell more than 10 million copies of their debut album. Its title track, Straight Outta Compton, is their most sampled piece of work. 
Nipsey Hussle has used the track, as has Killer Mike, Vince Staples and Public Enemy. Unsurprisingly, Eazy E and Ice Cube have utilised the track elsewhere – most famously on No Vaseline by Ice Cube, one of the most scathing diss tracks of all time, taking aim at his former group upon his departure.
---
Snoop Dogg
Another West Coast rapping superstar, Snoop Dogg's career has spanned close to 30 years. He's known for his work with Dr. Dre – as depicted on the biopic Straight Outta Compton – as he was discovered by Dre, but after departing Death Row Records, Snoop shone in his own right. So much so, he even has his own star on the Hollywood Walk of Fame.
Snoop's most sampled track is a song with Dr Dre – 1992's Nuthin But a G Thang that has been worked into This is Why I'm Hot by MIMS, Livin' It Up by Ja Rule as well as Vic Mensa's Like the Way. When it comes to Snoop's solo work, his most popular is Gin and Juice, used by 50 Cent, Notorious B.I.G and Young Buck.
---
Isaac Hayes
Some people may know Hayes as Chef in South Park whereas some others may know him for the theme from Shaft. No matter what, he's an artist to lean on with more than 1,000 samples over the years. The one track musicians use more than any other is Ike's Mood I from 1970 with 153. 
The song was taken from Ike's fourth studio album, …To Be Continued which peaked at #11 on the Billboard 200 chart. It's been sampled by Mary J Blige, DMX, Massive Attack, Foxy Brown, Fat Joe and Warren G.
---
Kanye West
The last spot on our list goes to none other than Kanye Omari West. Renowned for his sample work that made his name both as an artist and as a producer, he's no stranger to taking bits and pieces from other musicians, whether they are within his genre or not. He's sampled nearly 1,000 songs in his time – and 989 tracks have sampled him.
His most prominent work is N****s in Paris from 2011's Watch the Throne, Ye's collaborative effort with Jay Z. Kanye has used it in his subsequent work like All Day, but ScHoolboy Q has found use for the track, as has Papoose.
According to whosampled.com, the most influential artists in hip hop are:
James Brown – Sampled 7,451 times
Public Enemy – Sampled 2,912 times
Beside – Sampled 2,329 times
Run-DMC – Sampled 2,046 times
The Notorious B.I.G – Sampled 1,718 times
Kool & The Gang – Sampled 1,564 times
Jay Z – Sampled 1,484 times
Eric B. & Rakim – Sampled 1,428 times
Slick Rick & Doug E. Fresh – Sampled 1,401 times
Nas – Sampled 1,333 times
Bob James – Sampled 1,277 times
N.W.A. – Sampled 1,160 times
Snoop Dogg – Sampled 1,100 times
Isaac Hayes – Sampled 1,092 times
Kanye West – Sampled 989 times
---
Need to update your hip hop collection? Buy cheap CDs from musicMagpie Store! Get your hands on the classics for as little as £1.09 plus FREE delivery.