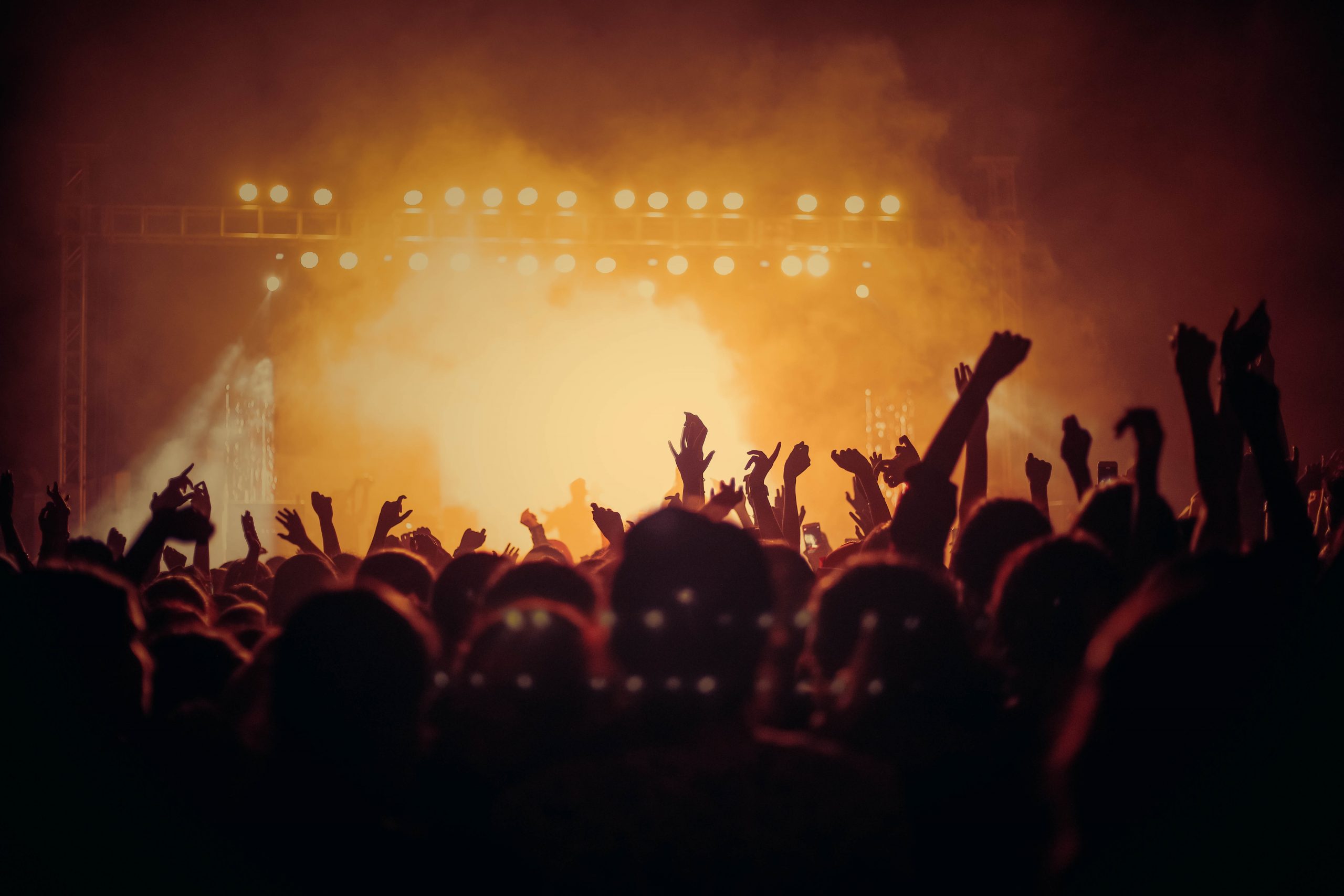 Bands that have survived their hiatus
What really is the difference between a band break up and a hiatus? It's supposed to be a temporary gap but we've all seen our favourite band take a 'hiatus' and eventually break up altogether.
Whether it's to start a solo career, musical differences or their music just isn't relevant anymore. Some bands have been on a break for so long, we wonder if they'll ever reunite!
Here's our collection of those who've survived, broken up, reunited in the best way and those that sadly should have stayed apart. See if you can spot your favourite bands in the lineup!
---
Bands that broke up
There are so many of our favourite bands who have called it quits, leaving our hearts in tatters! Here are some famous band breakups, and we can confidently say they're not getting back together:
The Beatles
Beatlemania came to an end in 1969! This was due to the strain of their popularity, personal issues, death of a manager and other factors. John Lennon, Paul McCartney, Ringo Starr and George Harrison decided to go their separate ways. The rock band from Liverpool began their success in 1962 and were at the height of their career in 1964. The Beatles hold the record for most number-one albums on the UK albums chart.
Got any old Beatles albums? Trade-in your CDs for cash with musicMagpie!
Oasis
Let's face it, this Manchester-born indie rock band is extremely unlikely to get back together since they ended in 2009. Sibling rivalry and musical differences constantly got in the way as the Gallagher brothers who spearheaded the group have never got on with each other. Oasis reigned in the charts from the mid-1990s, which saw hits such as Wonderwall (1995) sell over 1.34 million copies and Don't look Back in Anger (1996) has sold around 948,000.
Destiny's Child
This American girl group were best known as being a trio, as Michelle Williams joined Beyonce and Kelly Rowland in 2000 but they were originally a quartet with LatTavia Roberson and Letoya Luckett. They were called Girls Tyme but were signed as Destiny's Child in 1997. They had hits such as Independent Women, Survivor and Bills, Bills, Bills.
However, in 2002 they announced a hiatus to focus on solo singing careers. They reunited two years later and finally ended in 2006. Beyonce has since hit global stardom and is one of the world's best-selling music artists.
Recycle your old Destiny's Child CDs for cash with musicMagpie today!
The Police
The Police English rock band The Police formed in 1977 and broke up in 1986, they reunited in 2007 for a one-time world tour which ended in 2008. They were extremely popular in the '70s and '80s, led by Gordon Matthew Thomas Sumner who is best known as Sting, Stewart Copeland and Andy Sumners. The band has won six Grammys, a VMA and were added to the Rock and Roll hall of fame in 2003. They have all gone ahead with their own solo careers.
---
Best band reunions
We love nothing more than when bands get back together! There are so many that have survived a hiatus such as the Foo Fighters, OutKast, the Spice Girls and many more. Here are some memorable band reunions that won't be forgotten!
Queen
This rock band is still going to this day! They are one of the best selling music artists of all time. Founded by the amazing Freddie Mercury who passed away in 1991. Original band members Brian May and Roger Taylor are still going strong alongside American lead singer Adam Lambert taking the role of lead vocals.
Buy Queen's greatest hits for less with musicMagpie!
Take That
It was absolute mayhem when this 90's boyband broke up in 1996! Robbie Williams decided to leave in 1995 and fans were absolutely devastated when Gary Barlow, Jason Orange, Howard Donald and Mark Owen called it quits.
However, fans prayers were answered in 2006 when the group decided to get back together minus Robbie Williams who had become a successful solo artist. After over 10 years of absence, they released their album Beautiful world which went to no.1 in the UK albums charts.
Their 2009 Circus tour became the fastest-selling in UK history! In 2010 Robbie Williams returned to the band but in 2014 he took a break but still continued to write with his fellow band members. In September 2014, Jason Orange decided to quit Take That and the group are currently a trio. In May 2020 they performed a lockdown concert where fans could sing along in the homes to their greatest hits!
Led Zeppelin
This English rock band started out in 1968 and were a huge band in the 1970s! They were originally called the New Yardbirds but changed their name and signed with Atlantic records. They have been criticised over the years for their genre of music which alternates between hard rock, heavy metal and blues-rock. However, their fourth album which included the song 'Stairway to heaven' helped with the band's popularity.
Due to scheduling, their music output and the death of John Bonhams, they disbanded in 1980. They've had previous reunions in the '80s, the '90s and 2005, yet in 2007 they joined together for a charity concert, which according to the Guinness book of records in 2009 was the highest demand for tickets for a music concert.
Blondie
American rock band Blondie arrived on the punk scene in the mid-1970s with lead singer Debbie Harry. The band's first UK number one single was 'Heart of Glass' in 1979 and after hits such as 'Call Me,' the band broke up in 1982. In 1997 they reunited again and got a number one single with 'Maria' in 1999 which was exactly 20 years after their first UK number one. So far Blondie has sold over 50 million records worldwide.
Trade in your Blondie CDs with musicMagpie!
---
Bands on hiatus
Even though we would love this these pop, rock, dance groups to come back, it just doesn't look like a possibility:
No Doubt
This American group who started out in 1986 and known for hits such as ' Don't Speak' have been on hiatus since 2013. Lead singer Gwen Stefani has gone on to have her own solo career.
One Direction
Let's be honest, this band is not returning any time soon as each member has their own solo career. Things started getting shaky in 2015 when Zayn Malik left and was the first member to start off a career. In the six years of their limelight, One Direction started off from X-factor and have currently sold 50 million records worldwide and have won nearly 200 awards.
They went on hiatus in 2016 which was supposed to last around 18 months but it's still ongoing.
Got any One Direction albums you want to recycle for cash? Trade CDs with musciMagpie
LMFAO
We all know the very catchy Party Rock Anthem from 2011, released by duo LMFAO which consisted of Redfoo and Sky Blu. This hit became the third best selling digital single of 2011, however, it was short-lived as the group went on hiatus in 2012.
Fifth Harmony
This is another band who are on a definite hiatus! They came third in the American X factor in 2012 and quickly signed to Simon Cowell's label. They've had hits such as ' Boss', ' Worth it' and 'work from home'. However, Camila Cabello left in 2016 and is having a successful solo career with songs with artists such as Ed Sheeran, Shawn Mendes and more. The girl group decided in 2018 to take a break so they could focus on their careers.
---
Bands from the '90s and 00's that reunited
Ever wondered what happened to the bands of the '90s and '00s? Some made it and some, unfortunately, didn't. Let's take a look!
Blink 182
This pop punk band began in 1992 and went on hiatus in 2005 after guitarist Tom Delonge quit. They rejoined in 2009 for a reunion tour yet in 2015 the guitarist left again. The other members of Blink 182 have since released new music.
Buy CDs for less with musicMagpie!
Fall out Boy
Another popular pop punk band, Fall out Boy started in 2001 and is made up of Patrick Stump, Pete Wentz, Andy Hurley and Joe Trohman. They went on hiatus in 2009 but in 2013 they came back and have worked with artists such as Demi Lovato and Avril Lavigne.
Spice Girls
Formed in 1994, they've sold over 80 million records and are thought to be the best selling girl group of all time! Known as Scary spice, baby spice, sporty spice, posh spice and ginger spice, they've had so many catchy hits they pretty much took over the end of the '90s. Geri Halliwell ( ginger spice) left in 1998 due to differences in the group and the Spice Girls went on hiatus in 2000.
They briefly came back in 2007-2008 and 2012. They officially reunited in 2019 for their reunion tour and earned over $70 million.
Want some extra cash? Sell your old CD's with musicMagpie today!