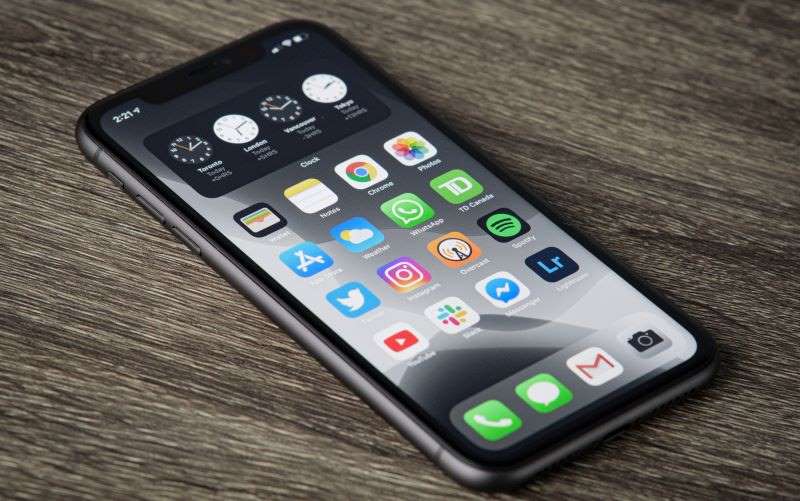 How much can I sell my iPhone 11 for?
The iPhone 11, iPhone 11 Pro and iPhone 11 Pro Max are Apple's current flagship handsets. If you're visiting this page, however, you're probably already thinking "I want to sell my phone for cash but I don't know how!". Luckily, we're here to help you do just that. Scroll down for reasons to sell your iPhone 11, tips on getting the best price and, of course, those all important valuations. 
---
Why should I sell my iPhone 11?
The iPhone 11 range is arguably the best on the market. It boasts the fastest chip in a smartphone, a wonderful design that blends style and function and, if you're lucky enough to own an iPhone 11 Pro, an incredibly innovative triple-lens camera. Why on earth would you want to sell such a fantastic device? 
The answer is simple: the iPhone 12. Apple are set to unveil their latest device in the next month or so, and rumours suggest it'll offer vast improvements on the iPhone 11 range – including a completely overhauled design. If you're committed to owning the latest and greatest tech, you won't want to miss out. 
There's another good reason to sell sooner rather than later too: phone depreciation. Like cars, phones lose value as soon as they leave the box and continue to drop in value as they age. To make matters worse, the launch of a new phone almost always leads to a drop in the value of existing phones (as our annual phone depreciation report shows). 
On average, an iPhone loses 11% of its value in the month following the launch of its successor – although the iPhone XS and iPhone XS Max lost a whopping 35%. In short, you'll make more money if you recycle your phone sooner.
---
How much is my iPhone 11 worth?
There are many factors affecting the value of a phone, including market conditions and the aforementioned launch of new devices. The condition, storage size and network status (whether it's locked or not) will also affect how much we can pay for your handset. 
At musicMagpie, we will always offer you our best possible price. We'll also lock in your valuation for 21 days when you complete your order so you have time to upgrade without losing out. And with our Tech Price Promise, you're guaranteed to get the first price we offer or we'll return your device for FREE. 
Here are our current valuation ranges for the iPhone 11 range. As valuations can fluctuate regularly, these valuations are for guidance purposes only. To find out exactly how much your iPhone 11 is worth, please head to the iPhone 11 trade-in page and select your model, storage and condition. 
| | |
| --- | --- |
| Model | Price (Unlocked, Excellent Condition) |
| iPhone 11 (64GB) | £155 |
| iPhone 11 (128GB) | £179 |
| iPhone 11 (256GB) | £193 |
| iPhone 11 Pro (64GB) | £205 |
| iPhone 11 Pro (256GB) | £222 |
| iPhone 11 Pro (512GB) | £259 |
| iPhone 11 Pro Max (64GB) | £225 |
| iPhone 11 Pro Max (256GB) | £255 |
| iPhone 11 Pro Max (512GB) | £278 |
(All prices based on data from 05/12/2023 and subject to fluctuations)
---
Where's the best place to sell iPhone 11?
With a potential upgrade around the corner, you're probably thinking "I want to sell my iPhone 11". But where should you sell it? 
We're slightly biased, of course, but we genuinely believe we offer the best phone trade-in service around. As you can see from the above table, we offer fantastic prices and – unlike selling on an auction site – your valuation is guaranteed with our Tech Price Promise and locked in for 21 days so you have time for an upgrade. You don't have to worry about unreliable buyers either! 
Once you've locked in your price and you're ready to sell, simply pop your iPhone 11 into a box and ship it to us for FREE. When it arrives, our expert technicians will check it over and we'll pay you on the very same day – giving you cash to upgrade sooner! 
On top of all of that, trading with us is good for the environment too. Every phone we buy goes through an extensive refurbishment process before being sold on the musicMagpie Store, Amazon or eBay – it's all part of our dedication to a circular economy where reuse is encouraged to reduce CO2 emissions and e-waste. It's smart for you and smart for the planet! 
So if you're planning to upgrade to the iPhone 12 or want to buy one of our refurbished phones from the musicMagpie store, do it the smart way and trade in your iPhone 11 with musicMagpie. Why wouldn't you?