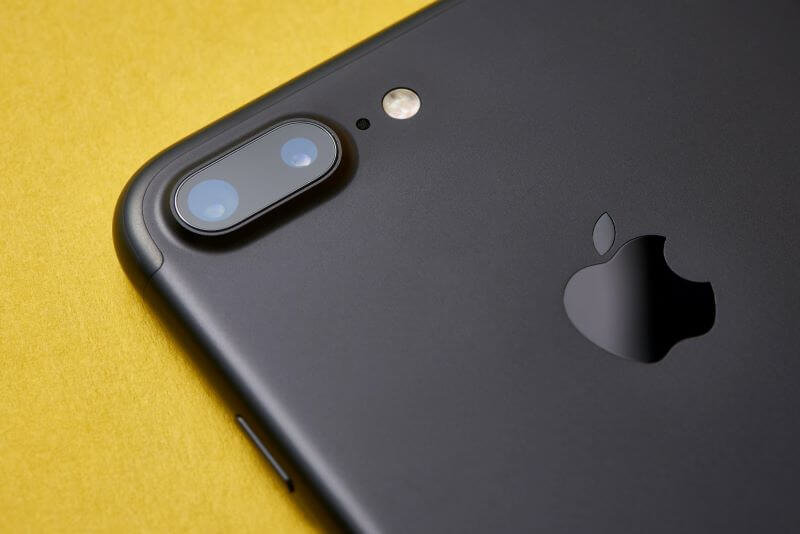 How to Recover Deleted Photos from iPhone
As you're reading this post, it's safe to assume you've deleted a photo (or photos!) by accident. Don't worry, we've got you covered! Below, you'll find a whole host of super simple ways to recover deleted photos from your iPhone.
Plus, if you've got your eye on an upgrade, check out our refurbished iPhone 14, refurbished iPhone 13, refurbished iPhone 12 and refurbished iPhone 11 models at the musicMagpie Store. 
---
Where do deleted photos go on iPhone?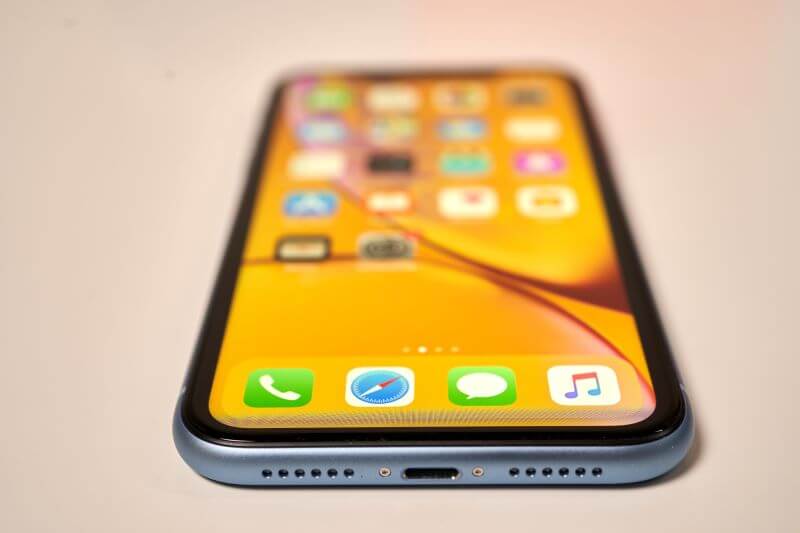 The good news is tapping the trash can icon doesn't make your photos disappear forever – at least not right away. 
Instead, any photo you delete is moved to an album called Recently Deleted for 40 days. To find the Recently Deleted album, just open the Photos app then tap Albums > Other Albums > Recently Deleted. 
From here, you can recover any deleted photos you like. Simply select the photo you want to recover and tap "˜Recover'. This will move your photo back to your Photo Library, where you can move to whichever album you like – just make sure not to accidentally tap that trash can icon again!
Any photo you don't recover is automatically deleted forever after 40 days"¦ well, kind of.
---
How to recover deleted photos from iPhone after 40 days
We get it, 40 days can pass in a flash when you're busy. There are a couple of ways to retrieve your photos after the 40 day cut-off, although they're a bit more complex so we'd recommend recovering photos before 40 days if you can"¦ 
If you do need to recover photos after 40 days though, there are three main methods: 
Recovering deleted photos using an iCloud backup
Recovering deleted photos using an iTunes backup
Recovering deleted photos using a cloud storage service
Here's how to recover photos using each of those methods"¦
---
How to recover deleted photos through an iCloud Backup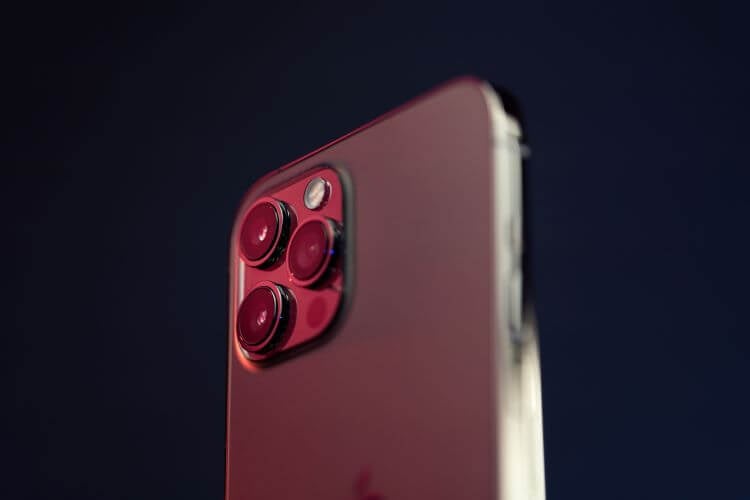 There are two ways to recover your deleted photos using iCloud. 
The first is checking iCloud to see if your deleted photos are still there. If it's day 41 and you haven't charged your phone, locked it and had it connected to wi-fi at the same time, there's a chance your iCloud might not have synced with your iPhone just yet. To check"¦ 
Open iCloud.com and sign in with your Apple ID
Click "˜Settings' then scroll down to "˜Restore Files' 
A window containing your recently deleted files will open. Try and find the photos you've deleted"¦
Hooray, you've found it! Tick the checkbox next to it and then click "˜Restore'
If you can't find your photos, don't panic. You should still be able to recover them using a previous backup, as long your iPhone has been automatically backing up data on iCloud.
Before starting, create a backup of your current settings and data. This will protect you in case anything goes wrong while restoring your previous backup, and it also means you can restore your current settings and data once you've recovered your old photos (instead of having to stick with an older version). 
Go to Settings
Tap your Name
Select iCloud > iCloud Backup
Tap "˜Back Up Now'. Once your backup is complete, you'll need to factory reset your iPhone. 
Go to Settings
Select General > Transfer or Reset iPhone
Tap "˜Erase All Content and Settings'
Turn on your device and follow the steps on screen until you reach "˜Apps & Data'
Select "˜Restore from iCloud Backup'
Sign in to iCloud using your Apple ID
 Select a backup that contains the photos you've deleted, then follow the steps on screen. 
You should now be able to retrieve the photos you've recovered. 
If you want to switch back to the newer backup you made at the start of the process, then save the photos you want to recover (the simplest way is just to email them to yourself"¦) and follow the steps above to restore your iPhone using the newer backup.
---
How to recover deleted photos from an iTunes Backup
If you want to go old school (and have a Mac running on macOS Mojave or earlier), you can also restore your deleted photos using iTunes. We would recommend most users try the iCloud method outlined above first though. 
Open iTunes on your MacBook or PC
Connect your iPhone to the computer using a Lightning cable
Select "˜Restore Backup' and pick the backup that contains your photos
Click "˜Restore'
Please remember that this will restore all of your contacts, calendars, texts and settings too, so make sure that you've chosen a backup you're happy with before proceeding.
---
How to recover deleted photos with a cloud storage service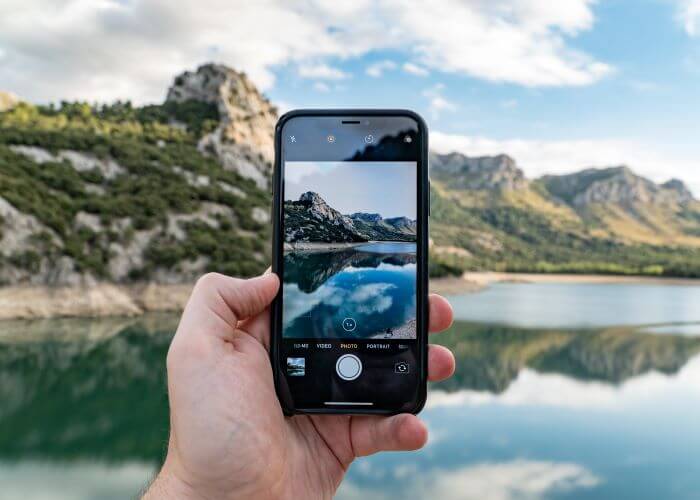 If you can't find the photos you want to recover in your usual folders, there's a chance it may have moved to the "˜Trash' folder. Unlike iCloud, Google Photos gives you 60 days to retrieve deleted files. 
Open the Google Photos app
Open the menu and go to "˜Trash' 
Press and hold the photos you want to recover
Tap "˜Restore'
Recovering deleted photos using Dropbox
Sign into dropbox.com
Select "˜Deleted Files' from the left menu
Select the photo(s) you want to recover
Select "˜Restore'
---
How to recover permanently deleted photos from iPhone without backup
Recovering your photos requires the assistance of third-party recovery software because you'll need to retrieve them from the iPhone's memory. 
This is a complex process and one we would only recommend if you're really desperate to recover a photo. You'll also need to pay for most recovery software, so it's not a decision to be taken lately.
We would never recommend a product we haven't used, so we suggest doing a lot of research if you plan to go down this route. There are a couple of things to look out for"¦
Verified reviews
Evidence of other people using it successfully
Does the website look legitimate?
---
Thinking of upgrading soon? Do it the smart way with musicMagpie, the UK's #1 mobile phone recycling service! Sell mobile phones with us and we'll give you an instant valuation and fast same day payment. Plus, we'll make sure your phone is recycled responsibly to reduce e-waste. It's smart for you, smart for the planet.