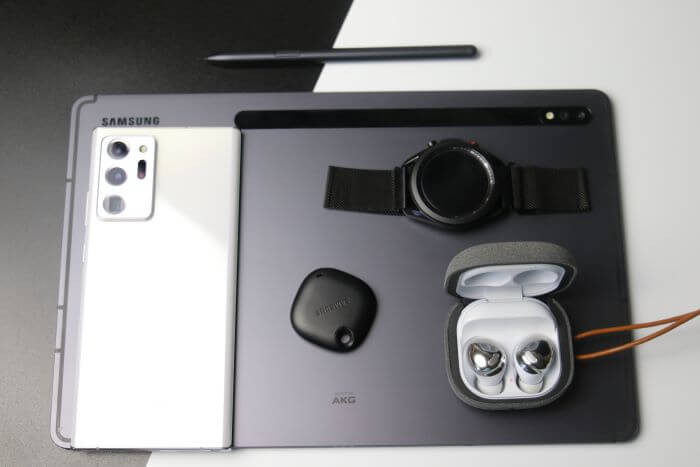 What is refurbished tech
If you've ever come across second-hand, preloved or reused items, then you may be familiar with refurbished products. If an item is refurbished, its either been previously used and has no faults or has been used but then repaired. 
Refurbished tech refers to devices that have been used and put through checks to be in full working order and then resold. Sometimes, the devices need to be repaired due to damage. 
There is a stigma around refurbished tech that it means faulty and no good, but this is far from the truth. 
Keep reading to find out everything you need to know about refurbished tech!
---
In this blog:
---
What is the process of refurbishing tech?
Here at musicMagpie, 95% of the products we buy from customers are refurbished and the other 5% are used as parts to repair other items. 
Our devices are certified refurbished, which means they've gone through extensive tests and checks. 
Our refurbished phones and tech are fully tested by our team of experts. They are then given grades. These include:
Pristine

refers to a product in excellent working order 

Very Good

means the device is in very good cosmetic condition with light signs of use

Good refers to a product with signs of wear and tear, but has been fully tested and is in great working order
---
Is refurbished tech safe to buy?
Buying refurbished tech from an established retailer is the best option compared to an auction site or private seller. 
There's a lot of uncertainty with auction sites and private sellers, as you can't be sure what condition your item is in and you don't know who you're buying it from. 
Whereas purchasing a refurbished device from a retailer such as musicMagpie means you'll have access to a customer service team, a 12-month warranty and you'll know exactly what condition the item is in!
---
What are the benefits of refurbished tech?
There are major advantages to buying refurbished tech and the price point is one of the most appealing ones. 
Buying a refurbished device is great if you're on a budget. You're more likely to get a newer model for less and within your price range compared to buying brand new. 
You'll also get the same exact features but for a much better price which is a win-win. 
Buying refurbished tech is also a sustainable way to help the planet! You'll keep products in circulation for longer and give them a second chance. Plus, you'll help reduce e-waste and save precious materials too. 
What are you waiting for? Buying refurbished tech is good for the planet and your pocket!
---
Where can I buy refurbished tech?
musicMagpie is the best place to buy refurbished tech and refurbished phones! We're rated Excellent on Trustpilot with hundreds of thousands of reviews. 
All tech items come with a FREE 12-month warranty which covers technical defects or faults caused by improper workmanship and materials – you'll even get FREE delivery too.
Plus, we sell a huge range of tech, including consoles, tablets, smartwatches, MacBook devices and so much more.
---
Want to cut the cost of your next device? Shop refurbished tech or buy refurbished phones at the musicMagpie Store today! Looking for a cheap iPhone for sale? We have plenty of  cheap iPhone models to choose from, including cheap iPhone 11 Pro Max,  refurbished iPhone 12 and refurbished iPhone 13 models. You can also buy other tech with us too like refurbished iPad and MacBook models! 
Wondering "where can I sell my phone for quick cash?" Look no further than musicMagpie! You can sell iPhone, Samsung and Google Pixel phones with us, plus a whole range of other tech items, and get paid instantly for them.