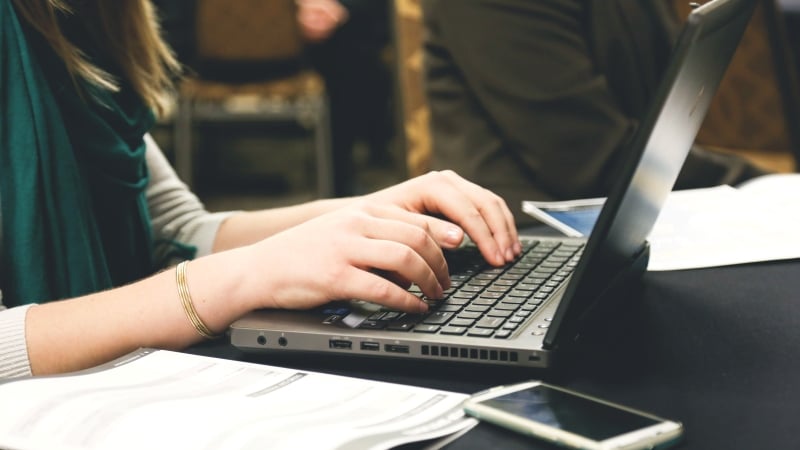 How to choose a laptop for school, college or uni
Buying a laptop is a terrifying experience if you aren't technically minded: all those specifications, all those designs, all those prices that would make your bank manager weep into a pile of fivers.
Don't fret, though. Shopping for a laptop for school or uni is fairly easy if you plan ahead, even terms like RAM or processors send a shiver down your spine. Read on for our top tips.
---
Set a budget and stick to it
Laptops come in all shapes and sizes, with a diverse range of price tags too.
Your budget shouldn't be based solely on spending as little as possible (or as much as possible, for that matter). Instead, base it on getting the best possible laptop with the features you need without forcing yourself onto a diet of dried noodles for the next year.
In general, a good new laptop will cost between £400 and £1000. You don't have to spend between those amounts, but that should get you a high quality laptop with decent specs and the latest features.
If that's too much to spend, you can still pick up a good netbook (or Chromebook) from around £150. You won't get as many features but it should serve basic requirements.
Don't be tempted to overspend either. There's no point paying for features you don't need!
---
Keep an eye out for bargains
Shopping around, especially at this time of year, can lead to some serious savings as rival companies fight to win your business.
If you're shopping online, use a price comparison website. If you're out shopping, never settle for the first laptop you see; take a look around and maybe even indulge in a bit of haggling (you might even be able to get a few accessories for free!).
---
How portable does it need to be?
Laptops can be surprisingly heavy, with top end models weighing anything up to 7lbs. If you're regularly traipsing between halls and uni, you'll need something that's light but durable. A MacBook is an ideal option (if you can afford it…)
To be honest, going portable is a good option even if you think you're going to spend most of your laptop time at home – you'll be thankful when your printer packs in on assignment night and you have to dash across campus to the library.
---
Get a good battery
If you're planning to use your laptop in the library or in a coffeeshop, you're going to need a laptop with decent battery life (unless you don't mind waiting hours for a plug socket to come free and/or wrestling for one).
The 'ideal' battery life is around 6 hours from a full charge, although any extra is a welcome bonus.
---
Think of it as an investment
It's tempting to buy the cheapest and most cheerful laptop you can find, but it's not a good idea in the long run. Laptop technology becomes obsolete fairly fast, which means your laptop will be agonisingly slow in a couple of years.
Instead, invest in something that will last. A laptop with the latest operating system, around 4GB of RAM and an Intel Core i5 processor should see you right for the next few years, at least.
---
Choose your OS wisely
If you want to buy a mid-to-high end laptop, Windows and OS X are going to be your main options.
Unless you're buying a MacBook, you're probably going to end up with a Windows laptop. The good news is that Microsoft recently launched Windows 10 and it's completely free. If you buy a Windows 8 laptop, you should be offered the Windows 10 upgrade automatically – hooray!
You only need to worry about OS X if you're buying a MacBook. Apple is launching OS X El Capitan later this year, which includes some key performance improvements. If you own a couple of Apple products already, especially an iPhone, a MacBook may be your best option as Apple devices are designed to work together to make your life easier.
If you're working with a limited budget, you might want to consider Chrome OS. Available on budget Chromebooks, this is essentially a souped version of Google's Chrome browser. As such, it doesn't offer the same variety of features as Windows or OS X, but it should be fine if you just want to use your laptop for browsing and online-based work.
---
Buy refurbished or second hand
Given how often new laptops come out and computer technology advances, there are always second hand laptops on the market – and most of them aren't even that old!
Buying a second hand or refurbished laptop is the easiest way to save money, and you should get a few good years out of the device too. Make sure you only purchase from reputable sellers though.
---
If you need a bit of extra cash for your new laptop, why not sell your current laptop with musicMagpie? Just click below to get an instant price!