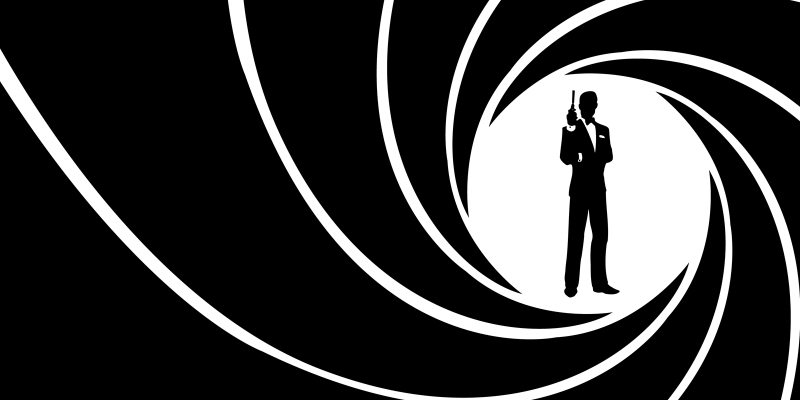 What are your top 5 Bond movies?
SPECTRE, the latest James Bond adventure, hit cinemas today.
It's the 24th outing for everyone's favourite super spy and the series shows no sign of slowing down any time soon, despite Daniel Craig's apparent reluctance to continue in the role.
The Bond series has had quite a few ups and downs over the years, with some timeless classics and some downright stinkers that have almost killed the franchise entirely. On the whole, though, it's been consistently good.
Which leaves us with one big question: which are the best? Here's our top five. Share yours in the comments, or on Facebook or Twitter.
---
#5: GoldenEye
For some, Pierce Brosnan is the ultimate Bond: tall, dark, handsome and suave, with just enough killer instinct to make the role believable.
Unfortunately, Brosnan was never given great material to work with – apart from GoldenEye. The first Bond film of the 90s (after a 6 year break) is a modernisation of the series, with extra emphasis placed on gadgets and technology.
At the heart of it all, though, is the defection of one of MI6's own to the dark side and how Bond deals with this betrayal.
It also inspired one of the greatest first person shooter games of all time. It's worthy of a place in anyone's top 5 just for that, to be honest.
---
#4: The Spy Who Loved Me
Roger Moore is often thought of as the 'goofiest' Bond, portraying the world's greatest secret agent with an extra large helping of cheese.
This eventually led to some of the silliest Bond films of them all (and the inspiration for Austin Powers), but The Spy Who Loved Me is the perfect balance of fun and action.
It's still ridiculously silly, of course, as Bond is tasked with stopping an evil genius who plans to destroy the world is and replace it with a new society under the sea. Can't exactly imagine Daniel Craig signing up to this one, can you?
Luckily, The Spy Who Loved Me takes this ridiculousness and runs with it: the Union Jack parachute, the underwater car, the behemoth villain with metal teeth. It's complete nonsense, but it's incredibly fun nonsense.
---
#3: From Russia With Love
Sean Connery's second appearance as the super spy is widely regarded as one of the best Bond films of them all. Set during the Cold War, it sees Bond trying to keep a device from the hands of the criminal organisation SPECTRE while also trying to prevent war between Russia and Britain.
From Russia With Love is a fast-paced Cold War thriller with plenty of twists and excitement. There's barely a second to stop and think about just how crazy the whole film is.
Interestingly, From Russia With Love was chosen as the second Bond film because it was one of President John F. Kennedy's favourite books. It was the last film he watched before his assassination in Texas.
---
#2: Casino Royale
How weird is it that Daniel Craig was a controversial choice to play Bond? Before Casino Royale, there were protests, boycotts, petitions and all sorts. The Daily Mirror even ran a front page dubbing Craig as 'James Bland'.
Then the film came out and everyone promptly shut up as Craig gave the most exciting Bond performance for well over 30 years. Craig's Bond is brutal and cold; while he's still pretty smooth, you get the impression he'd be as comfortable in a street brawl as he is taking down international terrorists.
Of course, it helped that he had good material to work with. Casino Royale reboots the franchise and pits Bond as a slightly inexperienced agent who is prone to getting a good kicking every now and again. At the centre of it all is a high stakes poker game, in which Bond takes on an international terrorist, and it's every bit as exciting as the helicopter sequences the series is known for.
---
#1: Goldfinger
Could it have been anything else? Goldfinger practically wrote the template for Bond films, introducing the pre-credits action sequence, Bond's drink of choice (shaken, not stirred obviously) and his legendary Aston Martin.
Goldfinger follows Bond as he investigates a gold-smuggling ne'er-do-well who actually has a much more sinister plot involving Fort Knox.
This is the cue for countless iconic scenes, from Jill Masterson painted entirely in gold to Bond almost getting his business lasered off, and the appearance of classic characters like Pussy Galore and GoldenEye 64 cheater's favourite OddJob.
It has an absolute belter of a theme song too.
---
Is your growing movie collection leaving you shaken and stirred? Then sell DVDs with musicMagpie! Click below to get started.