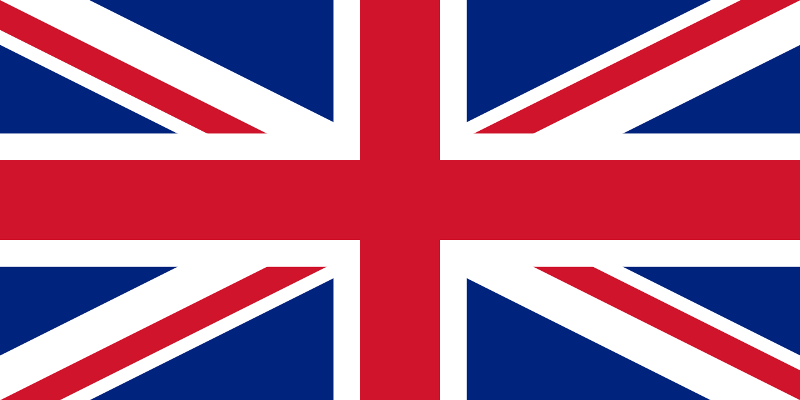 The 10 best British actors today (according to critics!)
Along with football and The Beatles, actors are one of Britain's greatest exports. Maybe it's the whole Shakespeare thing or maybe we're just extra good at playing pretend, but we churn out great actors like McVitie's churn out Digestives (other brands are available).
But who is currently the greatest British actor of them all? We took 55 British actors and worked out an average critic score based on each actor's 10 highest-rated movies using the always-reliable Rotten Tomatoes.
Because Britain has produced so many great actors over the years, we've limited our research to active actors only. So someone like Sir Sean Connery – who would have come 2nd – isn't included because he has retired.
Without any further ado, here is the top 10. Feel free to share your favourites/argue in the comments!
---
10: Ralph Fiennes
Score: 93.2
Thanks to his work as Lord Voldemort, Ralph Fiennes is going to be responsible for giving children nightmares until the end of time.
Luckily, that isn't all Ralph Fiennes will be remembered for. As well as the Harry Potter films, Fiennes' career has included roles in Schindler's List, The Hurt Locker and The Grand Budapest Hotel.
He also plays M in Spectre, although he isn't the highest-rated M on the list…
---
9: Judi Dench
Score: 93.3
That honour belongs to Dame Judi Dench, who kept Bond in line for no less than 5 films. Casino Royale is the highest rated of those, with a whopping 95%.
As one of the most beloved Shakespearean actors in the country, it's no surprise that two of Dench's top films are adaptations of the Bard's work. Hamlet has 95% while Henry V has a rare perfect 100%.
---
8: Tilda Swinton
Score: 93.4
Tilda Swinton has quietly carved out a career as one of Britain's finest actresses, with roles in many a beloved indie flick.
Moonrise Kingdom, Snowpiercer and Only Lovers Left Alive are among her highest rated films, with two films – Edward II and War Requiem – getting perfect scores.
---
7: Helen Mirren
Score: 93.7
Helen Mirren is so good at acting that she played the Queen better than the Queen herself. If Liz ever fancies a few months off, we'd happily accept Dame Helen as our monarch.
While Queen Elizabeth is likely to go down as her greatest role, Mirren has had a varied career: her top rated films include thriller The Long Good Friday, political drama Cal and the recently-released war drama Eye in the Sky.
---
6: Emma Thompson
Score: 93.8
Like many of the actors in this post, Emma Thompson's highest rated movie is a Shakespeare adaptation – Henry V.
Her second highest rated film is Sense and Sensibility, which (because she's unfairly talented) she also has a screenwriting credit for, with In The Name of the Father, Much Ado About Nothing and An Education among the other critically acclaimed films on her ridiculously good CV.
---
5: Helena Bonham Carter
Score: 94.1
Listen. Can you hear that? It's the sound of thousands of people who think Helena Bonham Carter only stars in Tim Burton movies eating humble pie.
Remarkably, none of Burton's films features in Carter's top 10. Instead, there are films like A Room With A View, The King's Speech and…erm, Wallace and Gromit: Curse of the Were-Rabbit, which scored a frankly jaw-dropping 95%.
In fact, Carter could have placed even higher in this list, having scored exactly the same as…
---
4: Daniel Day-Lewis
Score: 94.1
Yep! However, we decided to give Day-Lewis 4th spot on the basis that he's the only actor ever to win 3 Best Actor Oscars, which isn't too bad, we suppose.
There are two reasons Day-Lewis is one of the best actors in the world. The first is careful role selection: he's only starred in 7 films in the past 20 years, and 17 overall.
The second is his terrifying commitment to his craft. To prepare for his various roles, Day-Lewis has lived in the wilderness alone (Last of the Mohicans), stayed in a prison (In the Name of the Father) and spent so long in a wheelchair that he broke his ribs (My Left Foot).
---
3: Imelda Staunton
Score: 94.2
Imelda Staunton hasn't spent time in prison to prepare for a role (as far as we're aware) but that hasn't stopped her becoming on the UK's most beloved actresses.
What makes Staunton so great is that while she has appeared in her fair share of intellectually challenging films (Another Year, Vera Drake, Sense and Sensibility), many of her best films are genuine crowd-pleasers too – including the stone cold classic Chicken Run!
---
2: Michael Caine
Score: 95.1
Is there a British actor as iconic as Michael Caine?
Everyone's favourite Cockney has been on the screen for longer than most of us have been alive and, amazingly, he's still going strong.
While roles in Alfie, Zulu and The Ipcress File are among his highest rated, his newer films like The Dark Knight, Children of Men and Inception are beloved by critics and audiences too.
In short, he's a legend. Long may he reign.
---
1: Jim Broadbent
Score: 97.1
It's hard to argue with this one. The list of films Jim Broadbent has appeared in show just why he's so highly rated, with classics like Brazil, The Crying Game and Widow's Peak just a few of the fantastic movies on his CV.
Despite not having as many leading roles as Michael Caine, Jim Broadbent has been reliably brilliant for decades and remains one of the UK's best ever actors – the best, according to critics!
---
Who is your favourite British actor? Let us know in the comments.
You can check out all of the actors in the post, as well as hundreds more we weren't able to include (apologies to Gary Oldman, Benedict Cumberbatch, Carey Mulligan – the list goes on), in the amazing Best of British collection on the musicMagpie Store. Prices start from just £1.19 – click below to take a look!