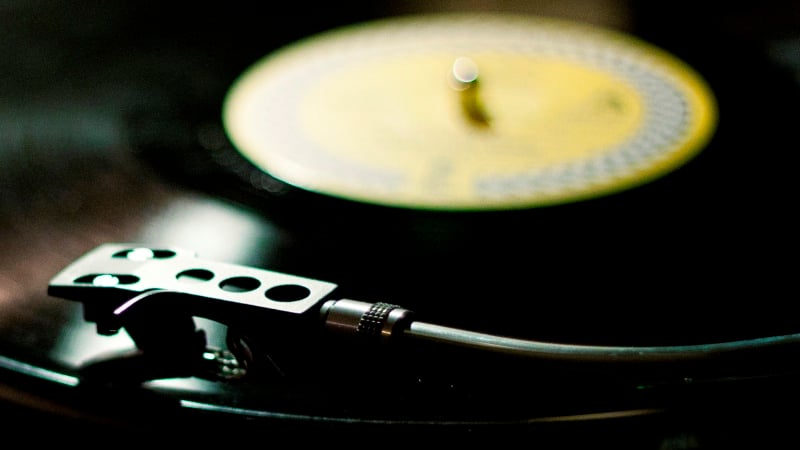 10 essential Northern Soul albums
Northern Soul is one of the most important youth movements in British history, even though it doesn't get as much attention as the punk or mod movements.
Based in dancehalls across the North, like the Twisted Wheel in Manchester, The Golden Torch in Stoke and Wigan Casino, thousands of young people in the 60s and 70s converged for marathon dance sessions to obscure high tempo soul. And it wasn't the kind of self-conscious dancing you see in clubs today: kids karate-kicked, back-flipped and span the night away, like a kind of early break-dancing.
Despite the name, most Northern Soul music actually came from the States, where DJs dug up obscure singles and limited releases from pretty much unknown artists. In fact, the term Northern Soul was coined by a London record shop owner to describe the obscure requests of Northern football fans.
If you're looking for something to dance the night away to, you've come to the right place. Our Northern Soul collection on the musicMagpie Store includes some of the best Northern Soul compilations and artists around. To get you started, here are 10 of our personal favourites.
---
Northern Soul: 20 Original Classics
This compilation is a great place to start your Northern Soul dance extravaganza, with classics like Tainted Love by Gloria Jones (AKA the Northern Soul song everyone knows), Nothing But a Heartache by The Flirtations and Do I Love You (Indeed I Do) by Frank Wilson the perfect introduction to the high tempo soul played in The Twisted Wheel and Wigan Casino!
Buy Northern Soul: 20 Original Classics
---
The Northern Soul Story Vol. 1: The Twisted Wheel
The Twisted Wheel in Manchester is often considered the birthplace of the Northern Soul movement, and this compilation collects some of the best tracks from the early stages of the movement. Highlights include Magic Potion by Lou Johnson, Shake A Tail Feather by Bobby and James Purify and Look What You've Done To My Heart by Shirley and the Shirelles.
Sadly, it doesn't come with a Twisted Wheel patch so you'll have to find your own.
Buy The Northern Soul Story Vol 1: The Twisted Wheel
---
Gold – Martha Reeves and The Vandellas
Although the Northern Soul movement was more focused on singles and songs than particular artists, Martha Reeves and The Vandellas were responsible for more than a few dancehall favourites.
You'll already know Dancing in the Street, even if it's just for the hilariously cringe video of David Bowie and Mick Jagger's cover version, but tracks like (Love is Like a) Heat Wave, Nowhere to Run and Bless You are equally brilliant (and perfect for practising your spins to).
Buy Gold – Martha Reeves and The Vandellas
---
Curtis – Curtis Mayfield
Move on Up is perhaps one of the best known Northern Soul songs, with none other than Kanye West sampling the song's horn riff for Touch The Sky.
Unlike other Northern Soul artists, Mayfield's lyrics focused on social and political issues instead of heartbreak and love. He also infused his music with psychedelia and funk, although it's still perfect for a night of karate kicks and back flips.
---
RCA Victor: A Northern Soul Legacy
Record label RCA Victor released many of Northern Soul's most popular records, representing the likes of The Dynamics, Garland Green and The Celestrals.
This compilation collects their best output between 1966 and 1978 and is jam-packed with Northern Soul classics.
Buy RCA Victor: A Northern Soul Legacy
---
The Northern Soul Story Vol. 4: Wigan Casino
Although The Twisted Wheel was the birthplace of Northern Soul, Wigan Casino was its most popular venue. It was once named the best disco in the world by Billboard magazine and at one point boasted over 100,000 members. Its all nighters, which began at midnight and ended at 8am, are the stuff of legend.
This collection brings together some of the songs that soundtracked those nights, including I Can't Help Loving You by Paul Anka, Panic by Reparate and I Don't Want to Talk About It by Nancy Ames.
Buy The Northern Soul Story Vol. 4: Wigan Casino
---
Talk That Talk – Jackie Wilson
Jackie Wilson inspired a lot of the artists beloved by Northern Soul and contributed a couple of bangers himself. Talk That Talk collects Wilson's first five albums onto two CDs, delivering 60 tracks of soul goodness – including To Be Loved, Lonely Teardrops and Night.
Buy Talk That Talk – Jackie Wilson
---
A Touch of Northern Soul
Given that a lot of Northern Soul classics are by obscure artists who only released a couple of singles, compilations are often the best way to hear all the classics.
A Touch of Northern Soul brings together 25 tracks to dance the night away to, including some deeper cuts!
---
Drift Away/Loving Arms – Dobie Gray
Dobie Gray's Drift Away was one of the biggest hits of 1973, selling over 1 million copies and becoming a staple of dancefloors across the North.
This double album includes Drift Away and Gray's follow up album Loving Arms, named after his popular cover of the soul standard.
Buy Drift Away/Loving Arms – Dobie Gray
---
The Definitive Collection – The Marvelettes
The Marvelettes were one of the most popular girl groups in Northern Soul, with Please Mr Postman their biggest hit. Although they're still very much a soul group, The Marvelettes poppier sound makes them a good gateway to the more obscure stuff.
Buy The Definitive Collection – The Marvelettes
---
Ready for some more Northern Soul? Click below to check out our amazing collection, which includes brilliant compilations at great prices!