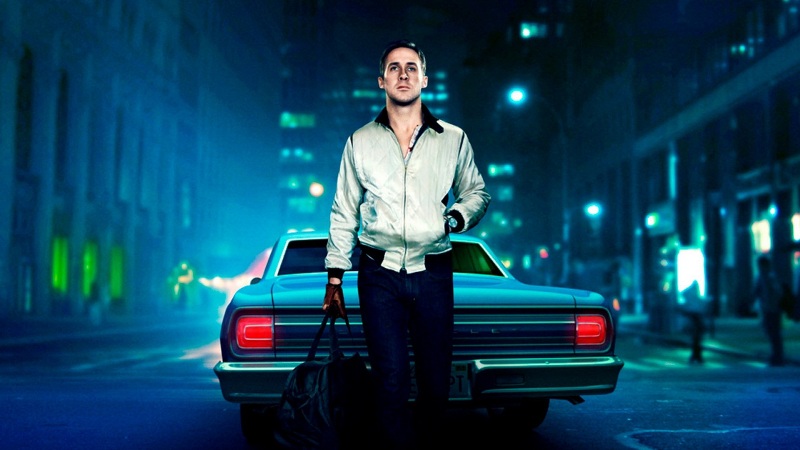 How Drive made movie soundtracks cool again
Since Nicolas Winding Refn's ultra-aesthetic, ultra-violent crime-thriller Drive premiered in 2011, its cinematography and score have been subject to great praise. It was initially reviewed as one of the highest-ranked and most-featured films on critics' top 10 lists- and this hasn't changed.
Full of action (and Ryan Gosling), the film follows an unnamed stunt driver (Gosling) who by night becomes a getaway driver for hire. His two occupations become difficult to separate when he falls in love with a local gangster's wife, played by Carey Mulligan.
To mark the occasion of its five-year anniversary, both Invada and Lakeshore Record Labels have come together to release a limited edition vinyl of the movie's ethereal electro-pop soundtrack. Featuring new artwork and new liner notes written by director Refn and original score composer Cliff Martinez, it was released online on 30th September and is available now from the musicMagpie Store.
The soundtrack from Drive was listed on Spin magazine's list of '40 Movie Soundtracks That Changed Alternative Music' for the way it creates the film's shamelessly criminal yet stylish feel.
The first stand-out track from the score is French synth-house artist Kavinsky's Nightcall. Featuring ethereal female vocals from Brazilian singer Lovefoxxx, the song was co-produced by fellow Frenchman and one-half of Daft Punk, Guy-Manuel De Homem-Christo. You can tell, from the impressive harmony of which it combines elements of house music with funk, rock, techno, disco, and synthpop. If you haven't already seen the film, give Nightcall a listen and try and resist the temptation of debauched retro cars and neon lights.
College and Electric Youth's A Real Hero also features on this clever track progression of mellow electro vibes. When writing this track, Garrick and Grellier admit that the inspiration came from Captain Sully Sullenberger, the US airline pilot who miraculously landed a plane safely in the Hudson River after its engines were disabled by geese. There is something ironic yet dreamy about the repeated refrain "a real human being and a real hero" in a film about gunmen and criminals- so we can't help but love it.
This theme continues with Desire's Under Your Spell, which lyrically suggests a classic love-story romance that you just don't get from the film. That being said, the 80s-synth feeling you get from this track and the rest of the soundtrack somehow captures and allows a little romance amongst the highway mayhem of the film. Gosling's character would be the most corrupt 'knight in shining armour' ever, but he does go to great lengths to protect himself and his mob-wife princess from the Bad Men™.
To name only those few tracks doesn't give the soundtrack enough credit. But its popularity has been proven by it's vinyl release, which in true cult-style will only be available to buy until December 31st! Invada Records has said that "From January 1, 2017 this anniversary variant will be deleted and the original version will be made available again."
If you want to own this highly collectible edition of one of cinema's best soundtracks, we'd recommend snapping it up as soon as possible!
Buy the Limited Edition Drive Soundtrack on Vinyl now
We've also got the film itself at amazing prices too!