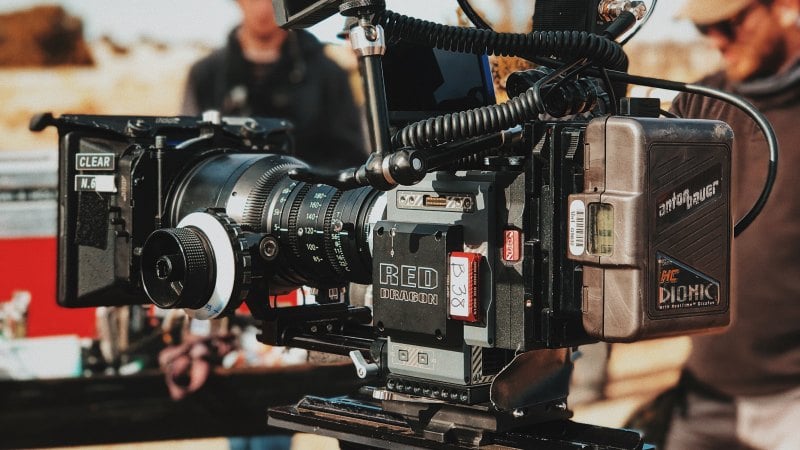 Which director has directed the most films?
Directing a film is an arduous time-consuming task. Most directors only manage to make one film every couple of years, such is the stress and planning involved.
Some, however, manage to churn out films like McDonald's churn out burgers. Here are the most prolific directors of the modern era (i.e. they've released a film in the past 30 years).
---
10. Robert Altman
Films made: 35
One of America's best-loved directors began his career with M.A.S.H in 1970, introducing the world to his naturalistic style and quickfire dialogue. His most popular films include Short Cuts, The Player and Nashville.
Altman's work was influential on many directors, most notably Paul Thomas Anderson of Boogie Nights and There Will Be Blood fame.
---
9. Clint Eastwood
Films made: 36
Although Clint Eastwood is still best known for his role as the Man with No Name in The Good, The Bad and The Ugly, he has arguably been more successful as a director.
Still going strong at 87, Clint's directorial career began nearly 50 years ago with 1971's Play Misty for Me.
His impressive filmography includes American Sniper, Mystic River, Unforgiven and Million Dollar Baby, the latter two of which bagged him the Best Director Oscar.
---
8. Ingmar Bergman
Films made: 37
Everyone's favourite existential Swedish director is best known for arty dramas like The Seventh Seal, Wild Strawberries and Through a Glass Darkly.
His earlier work is generally considered his best, although some of his later films like The Serpent's Egg are well worth a watch (even though they're super bleak, even by Bergman's own standards).
---
7. Sidney Lumet
Films made: 43
Lumet is the mastermind behind the legendary 12 Angry Men, Dog Day Afternoon, Network and Verdict. You'd think those films alone would make him worthy of an Oscar win, but apparently not.
Despite four nominations, Lumet never took the big prize home (he did receive an Honorary Award in 2004 though). Guess he'll just have to settle for widespread critical acclaim instead!
---
6. Jean-Luc Godard
Films made: 46
Godard is one of the pioneers of the legendary French New Wave movement and has influenced countless directors, including Martin Scorsese and Quentin Tarantino.
His films are credited with 'destroying cinema' (but in a good way), introducing a realistic documentary-style of shooting that often disregarded scripts and even traditional narrative structure (including À Bout de Souffle). They often conveyed a strong anti-war and pro-Marxist viewpoint too.
Godard was prolific throughout his life but none more so than in the 60s, when he was turning out at least two films every year.
---
5. Woody Allen
Films made: 46
Woody Allen began his career as a comedy writer in the '50s before moving onto stand-up and screenwriting in the 60s.
After feeling disappointed with the adaptation of his first screenplay, 1965's What's New Pussycat?, Allen decided to start directing too.
His early directorial career was fairly successful, although his big breakthrough came with 1978's Annie Hall. Hall saw Allen awarded the Best Director Oscar, although it remains his only Best Director win to date.
Allen is still directing to this day, despite some controversy surrounding his personal life. His latest film, A Rainy Day in New York, is currently in production.
---
4. Alfred Hitchcock
Films made: 54
Arguably the greatest British director ever, Alfred Hitchcock's life in the film industry began as a humble title card designer in 1919. His first major success as a director came 8 years later with The Lodger and he released Britain's first ever 'talkie', Blackmail, two years later.
It wasn't until he moved to America that he hit the big time though, with his Hollywood debut Rebecca landing 11 Oscar nominations. Between 1954 and 1964, Hitchcock directed four films that could be considered amongst the best ever: Rear Window, Vertigo, North by Northwest and Psycho.
Despite all of this, Hitchcock never won the Best Director Oscar.
---
3. Roger Corman
Films made: 55
'The Pope of Pop Cinema' is a hugely influential filmmaker best known for his adaptation of Little Shop of Horrors, Death Race 2000 and countless low-budget sci-fi and horror films like Attack of the Crab Monsters and Not of This Earth.
Despite his extensive filmography, Corman's greatest contribution is arguably his independent ethos, which saw him produce films quickly on tight budgets, and his mentoring of directors like Francis Ford Coppola, Martin Scorsese and James Cameron.
---
2. Takashi Miike
Films made: 100
Best known for directing Ichi the Killer and Audition, Takashi Miike is one of Japan's most popular exports.
Although most people know him for his bloody thrillers, Miike's filmography includes family dramas and comedies. A lot of his films were made for TV or straight-to-video, but he's still managed to make a hugely impressive 62 feature length cinematic releases.
At his peak in the mid-90s, Miike was turning around five films a year and working to a schedule that didn't even leave him time for haircuts.
---
1. Godfrey Ho
Films made: 152
Who?
It's a fair question. Godfrey Ho has never directed a major cinematic release and his name doesn't even appear on many of his films. He is, however, arguably the world's greatest director of ninja movies (and definitely the most prolific).
Ho's career began in the 80s, when he started churning out a seemingly endless supply of movies with titles like Ninja Terminator and The Ninja Squad. Ho didn't film that regularly however; instead, he shot some footage of actors dressed as ninjas (identified by the word 'ninja' on their headbands) and spliced it with various Asian films he'd bought the rights to.
The result was an epic collection of ninja movies that made little to no sense with scores ripped from films and other bands. Actors who signed up to a couple of films, such as Richard Harrison, found themselves spliced into more than 20.
Ho took on various pseudonyms to give his ninja movie empire more legitmacy, including Godfrey Hall, Wallace Chan, Alton Cheung, Chi-Ciang Ho, Ted King, Gary Kay and Bruce Lambert. That should disqualify him from this post, but we love the story so much that we're going to allow it.
After a remarkable run, Ho eventually retired from making ninja movies and took on a teaching role at Hong Kong Film Academy. Yes, really.
---
Want to check out some of the films by the directors in this post? Check out the musicMagpie Store, where you can buy Blu-rays and DVDs from as little as £1.19 with FREE delivery.