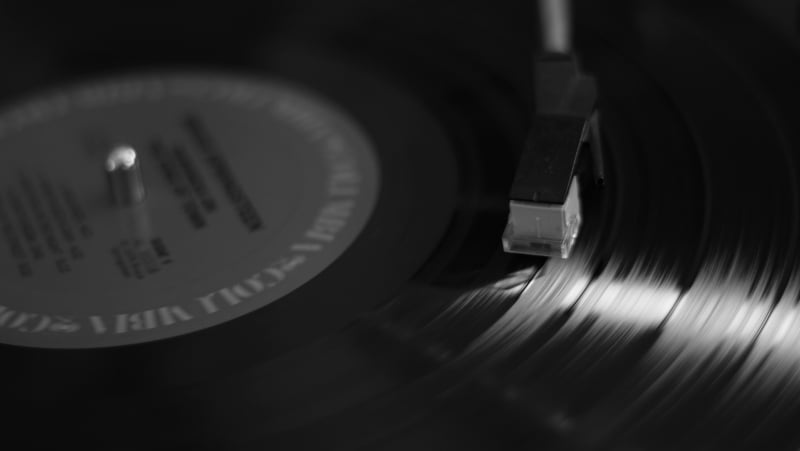 5 of the best British debut albums of the last 5 years
When it comes to recently released debut albums, which truly are the best of British?
We look at the best debut albums released by British artists since 2013.
---
2013: Disclosure – Settle
Duo Disclosure, made up of brothers Howard and Guy Lawrence, dropped their first album back in 2013 to huge critical acclaim. The group had been around for a few years already, despite the fact that Howard was still a teenager.
Their first UK hit had come in October 2012, after releasing single Latch featuring Sam Smith, peaking at number 11 in the UK Singles Chart.
With some hazy, synth sounds alongside a strong mixture of female and male lead vocalists, the album was huge both in their native Britain and across the pond.
---
2014: Sam Smith – In the Lonely Hour
Following on from his success on the Disclosure track Latch, and his work with Naughty Boy on La La La, all eyes were on Sam Smith to see what was coming next. He dropped mixtape Nirvana in 2013 before releasing his eagerly anticipated debut album In The Lonely Hour a year later.
Smith did not disappoint. In the Lonely Hour was jam-packed full of songs about unrequited love – and we all loved it. It was the second biggest selling album of the year in America (behind Taylor Swift's 1989) and in the UK (behind Ed Sheeran's X). Single Stay With Me topped the charts in the UK, and I'm Not The Only One peaked at number three.
Sam Smith swept up at the 57th annual Grammy Awards too. He took home Record of the Year and Song of the Year for Stay with Me, Best New Artist and Best Pop Vocal Album.
---
2015: Jess Glynne – I Cry When I Laugh
Chart topping singles with Route 94 and Clean Bandit (My Love and Rather Be, respectively) whetted our appetite to the talent of Jess Glynne. The sheer power and emotion in Miss Glynne's voice had us hooked – so it's no surprised she has since gone on to be the first British female solo artist to have seven number one singles on the UK chart.
Debut album I Cry When I Laugh dropped in August 2015, providing the soundtrack to the summer. Jam packed with certified hits including Right Here, Hold My Hand and Don't Be So Hard on Yourself, the album entered the albums charts at number one and later received a triple platinum certification.
Whether it was a ballad or a club banger, Glynne mixed it all together to create one of the best albums of the year, and a strong debut all round.
---
2016: Thomas Cohen – Bloom Forever
Thomas Cohen was once known as the lead singer of punk outfit S.C.U.M., before he found a degree of notoriety as Peaches Geldof's husband. When the band split, Cohen had his sights set on a solo record which sadly was put on hold when his wife died of a fatal heroin overdose, as her mother had done in her childhood.
Cohen's debut effort Bloom Forever covered his grief at the loss of his wife and the pressures of new-found single parenthood. His body of work is recorded in chronological order, and is more upbeat than you might expect of an album made after such a terrible loss.
Bloom Forever, the middle names of Cohen's second child, had elements of his life as a newly married man, detailing the first holiday he took with Peaches. His son Phaedra's birth is covered too in the title track, written just two days after his birth.
---
2017: Stormzy – Gang Signs and Prayer
The first grime album to debut at number one, Gang Signs and Prayer, catapulted Stormzy into fame and the mainstream. After track Shut Up blew up in the UK, all eyes were on the incoming debut album. Stormzy took a year long hiatus from social media to give his full attention to his debut studio album.
Kehlani, Lily Allen and Wretch 32 were involved in some key tracks, but for lead single Big For Your Boots, Stormzy went it alone. The song peaked at number six on the singles charts. All 16 tracks from the album appeared in the Top 100 in a single week which only three other people have managed – Justin Bieber, Beyoncé and The Weeknd.
Gang Signs & Prayer won Best Album at the MOBO Awards, Album Award at the Ivor Novello Awards, British Album of the Year at the BRITs and Independent Album of the Year at the AIM Independent Music Awards.
---
2018: Jorja Smith – Lost & Found
Despite still only being 21, Jorja Smith helped make herself a household name with her 2018 debut album, Lost & Found. She had already caught the attention of Hip Hop royalty Drake (which is normally a recipe for success), having featured on his More Life project on Get It Together and Jorja Interlude.
Although Drake may have helped Jorja's visibility, it's pretty clear from her debut effort that she definitely doesn't need him. Her body of work intertwines soul, hip hop and even a splash of garage and urban feels, rolled into one beautiful package.
Teenage Fantasy pulls at the nostalgic heartstrings of past loves that weren't good enough for you, whereas Blue Lights delicately touches upon the incredibly heavy subject of racial profiling. She may be young, but she truly is fierce and profound.
---
Who will release the best British debut album of 2019?
Is it time to expand your music collection? Buy CDs from musicMagpieStore for as little as £1.09 plus FREE delivery! Why wouldn't you?