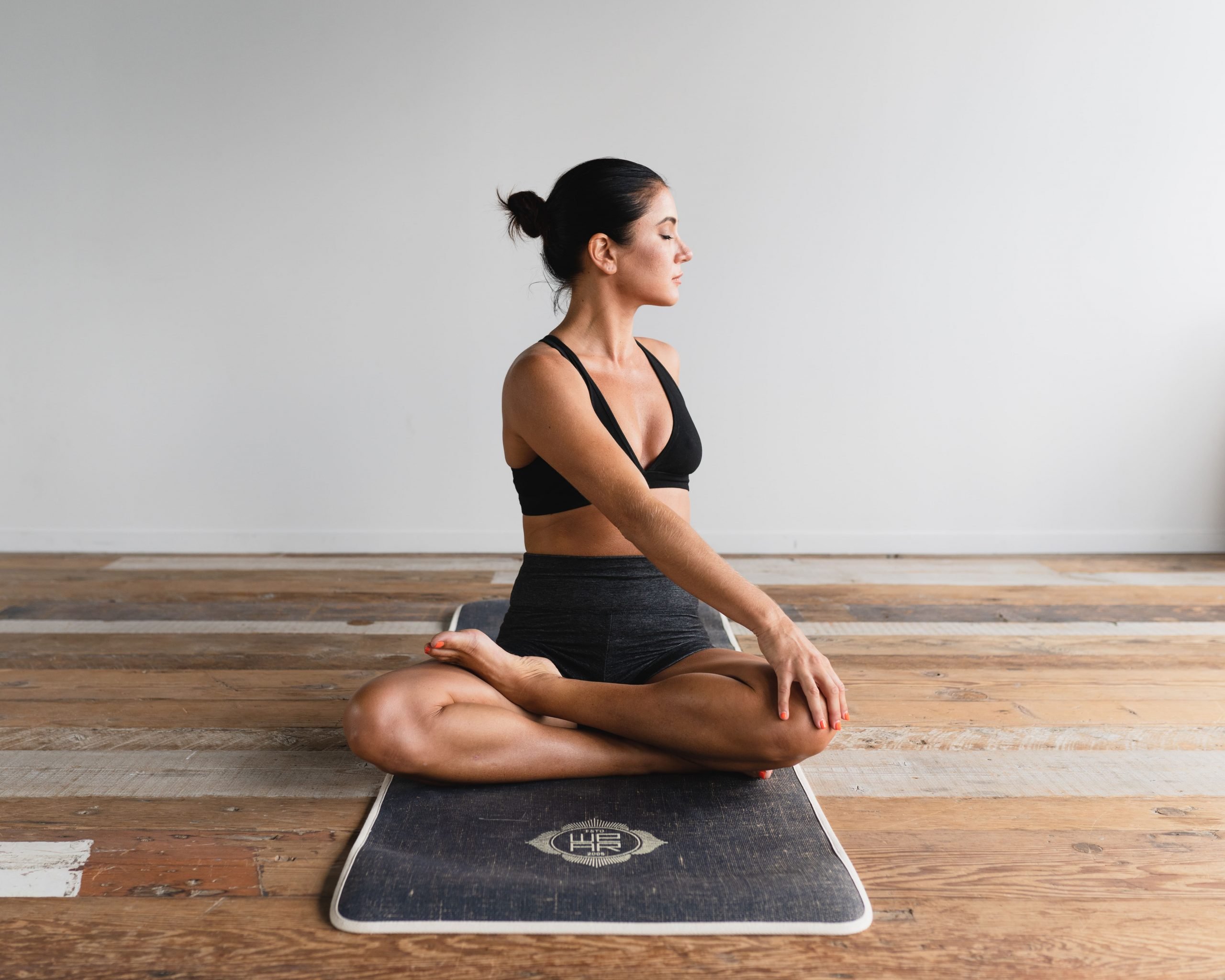 How to stay fit at home during isolation
Gyms and leisure centres across the country have shut down. On top of that, the government has instructed you can only leave your house to perform one exercise per day. Naturally, this has got people thinking about how to keep fitness levels up during isolation.
We understand that not everyone likes exercise. It's a chore, especially more so now that we need some form of exercise that some of us may only get with our work commutes. We get the struggle, but exercising will help your immune system stay strong and support mental resilience.
Fortunately, there are so many ways you can keep on top of your fitness without too much hassle, no matter your age or fitness level!
Stretch in the morning
If you have time before you start your day – try and get a good 5-10 minute stretch in. Your body will repay you in increased flexibility and a more relaxed state of mind – something we all need during times like this.
If you're unsure on what stretches to do, think back to how you warmed up in your P.E school days. Or better yet – use the wonders of the internet as your source of inspiration! Google things like stretches to do at home, and watch as an abundance of YouTube videos and blogs fill your screen. Yoga stretches are also a fantastic thing to look for and can even offer helpful tips on mindfulness and relaxation.
Here are a few of our favourite stretches you can perform just about anywhere!:
15 minute beginner flexibility routine
Easy stretching exercises for seniors
Sometimes stretching or working out at home can feel demotivating or just plain boring. We get it! Why not make it more interesting with some upbeat music for tougher workouts or soothing sounds for stretching? If you're after wireless headphones, buy a cheap and refurbished pair at musicMagpie!
Workout from your chair
If you're working from home, or have decreased mobility or cannot perform heavier workouts due to age or other reasons, then you can still get a fantastic workout from your chair!

Make sure to include warm ups, cardio and strength training for a full body workout. Below is an amazing video by HASfit which can be performed by all ages:
Track your fitness
It's all good and well using workout tutorials and working a sweat everyday, but what if you're not noticing a difference in your overall fitness?

Keeping healthy goes beyond exercise. Things like stress levels, food intake and quality sleep will impact your overall health. Fortunately, you can keep track of these numbers using a Smartwatch with built-in step counters, heart rate monitors, exercise tracking and so much more!
Alternatively, there are many apps you can download to keep on top of your fitness such as:
Newer models of phones include features like the Samsung Health App (available on Samsung Phones) or the Nike Training Club (available on iPhones).
Get some time outdoors
Nothing beats fresh air. Feeling the sun and wind on your face does wonders for the soul and for your health! If the weather is terrible or you don't have anywhere to walk at this point in time, opening the windows can make the world of a difference.
Being connected with nature is calming – which is essential during these stressful times. If you can, go for a walk around your local park if it's still open (keep the government's advice of one exercise per day in mind) . Turn off all technology and just soak in the atmosphere.
Got green fingers? If you have a garden, why not learn a new skill and get gardening! As the weather gets better by the day (since writing this…fingers crossed it stays this way!), gardening might start to look more appealing! Get round to planting those flowers or vegetables you've been putting off.
Take a walk
Walking is one of the more gentler exercises you can do. It's easy to ramp up the speed and distance for a good workout, or take slowly for a breather from being indoors.

It's a fantastic way to destress. If you're alone, why not pop in some headphones? Listen to calming music or catch up on a podcast you've been meaning to get round to. You can even make it a social event for your household too (sans the headphones!).
If you can't get walking outdoors, pacing around the house can still do wonders, especially if most of your time will be spent sitting down!
Remember to get up every hour
This goes hand in hand with going for a walk indoors. Make sure you get up every hour or so to stretch out and get moving. Staying sat down can lead to tighter muscles and it's not the best for your posture.
Worried you'll forget? Investing in a refurbished Smartwatch is not only good for the environment, but they can remind you to move every hour (or how long you set them) to get you moving!
Take online classes
From Aerobics to Yoga – the vast majority of exercise forms can be performed and taught online! You can take live classes or watch pre recorded videos from dedicated YouTube channels. Simple searches for the exercise you want to perform is enough to pull through dozens of choice!
We always recommend working to what you're comfortable with. Ensure you have enough space to perform these exercises and stay hydrated!
If you'd rather take a live class, here are a few resources for online classes you can take for a variety of exercises:
Get an exercise book
Whilst you can still order books, there are plenty you can download in ebook form! Some people preferred detailed outlines on why certain exercises are beneficial. They're often written by experts in their fields, so they know they're getting the right information!
Here is a list of some of our favourite workout books:
100 No-Equipment Workouts Vol. 1: Fitness Routines you can do anywhere, Any Time. By Maurice Heller and Neila Rey
The Complete No B.S. How-to Guide on Bodyweight Training: The 120 Best Bodyweight Exercises for Men & Women. By Simon Bell
The One Minute Workout by Martin Gibala
Convict Conditioning by Paul Wade
The Accumulator by Paul Mumford
We hope our tips and resources have helped motivate you to stay fit and healthy in isolation. Remember to stay hydrated and get moving during your time in isolation!
Need a phone to display your exercises on? Buy refurbished phones for less on the musicMagpie Store! Don't forget to hit "sell my phone" if you want to recycle your old phone for cash too!