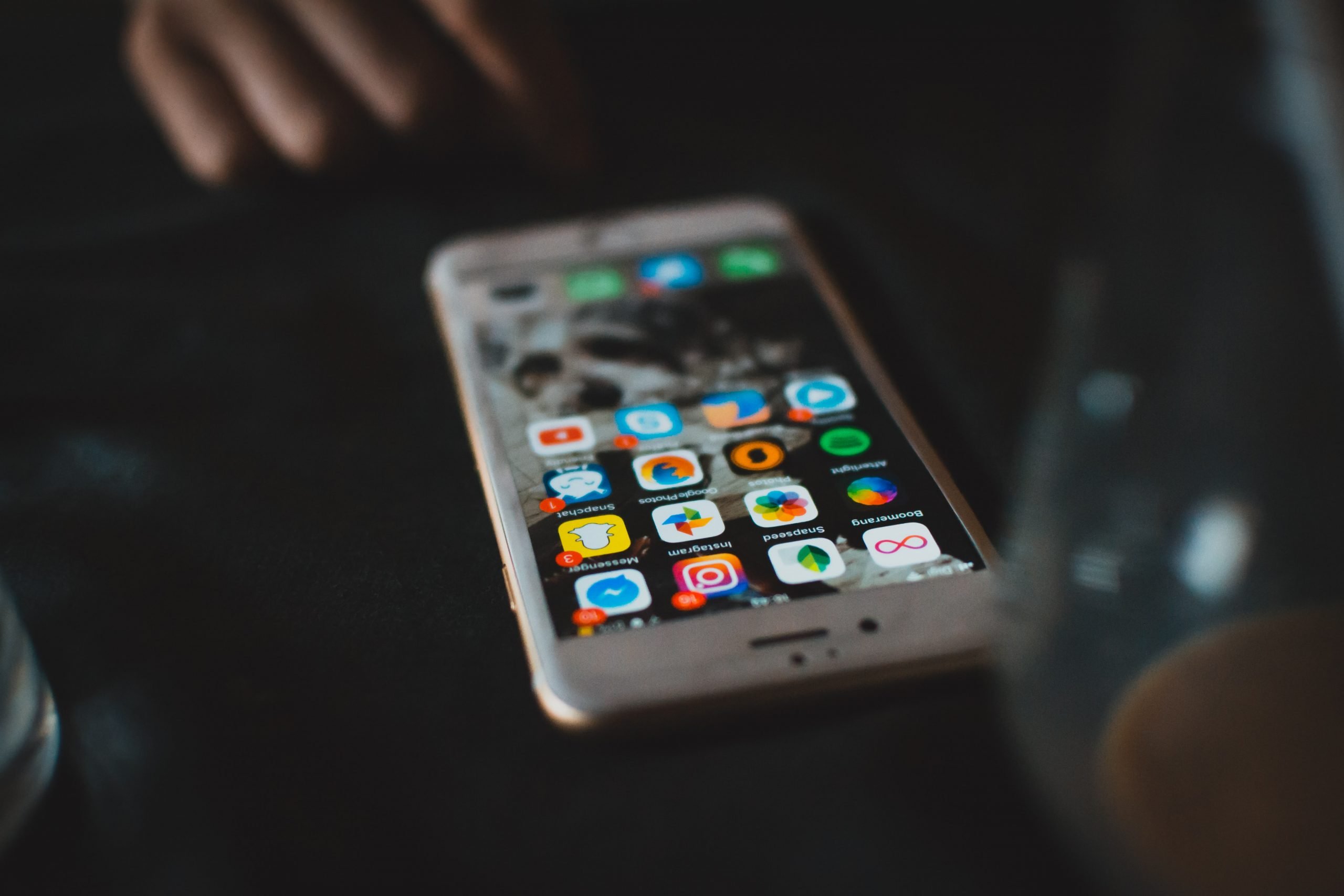 The Ultimate Guide to Refurbished Phones
Refurbished phones from musicMagpie are like no other. Why? We like to think we do things differently. Plus, each and every piece of phone and tech we sell is Certified Refurbished!
Unsure about refurbished phones? What's different about new and refurbished phones? We're here to tell you all about them, debunk some myths and explain why refurbished phones are the best choice for you – and the planet.
What is a refurbished phone?
Refurbished phones are basically second-hand phones. The difference is they've been tested to check they're in full working order and serve their purpose as a phone to last for years to come. Here at musicMagpie, when someone wants to sell a phone to us, we use an industry-leading 90-point check system once we receive it – which checks 90 faults on all phones traded in to us. This is so the phone you get works perfectly.
The system checks for things like battery life, audio capabilities and many other faults that aren't obvious to the human eye. Plus, data is removed in line with government guidelines as privacy and the protection of your personal data is super important.
Read: how to remove your Apple account
How does musicMagpie's phone grades work?
On the musicMagpie Store, you'll notice we've categorised our tech into three different grades: Pristine, Very Good, and Good. Our grades are used to determine the physical condition of your phone, not the inner workings or functionality.
Naturally, this affects the price point (Pristine being the most exclusive and Good being our budget range) of our tech. Our grading system is like this to offer flexible options according to your budget and needs.
musicMagpie grades explained
As mentioned, we have three different grades depending on their physical condition. If you'd rather have a like-new phone (Pristine), or a cheap phone a few blemishes you're not bothered about (Good) – then you have some great options to choose from!
Pristine
Want a phone that's as close to brand new as possible without the hefty cost? Pristine phones are the ones for you! Pristine phone shows little to no signs of use when held at arm's length. In fact, you might not even notice the difference compared to a new phone.
Very good
A phone or piece of tech graded Very Good shows little signs of wear but still looks and feels great! As with all of our phones, they're in full working order and retain all their functionality.
Very Good Phones may have some very minor blemishes but they can be easily covered with a phone case, meaning you'll never notice them during day-to-day usage. Plus, they're more affordable than our Pristine range if you're looking to save some extra pennies!
Good
Our Good phones are a fantastic option if you're on a budget. Good phones have all the functionality of a brand new phone but may have slightly more noticeable blemishes. Just like with our Very Good phones, they can easily be covered with a phone case. Plus, they're the most affordable in our range – great if you need a phone fast!
Are refurbished phones good?
In short – yes. Besides saving money, there's a whole list of reasons why you should buy a refurbished phone.
No phone contracts
Buying a refurbished phone outright (or through our Klarna option) means you won't be tied down for years in a contract. This gives you flexibility and a chance to maximise your savings
They're just like new phones
…For a fraction of the price! All refurbished phones are in fully functioning order, meaning they work just like a new phone would.
It's smart for the planet
Refurbished phones are far more environmentally friendly. This is because it reduces the demand for mining new ores and many other costly ventures that harm the environment. Plus, you promote a circular economy when buying refurbished!
You'll get a warranty
Buying a refurbished phone from a friend might be convenient, but what if there's a problem with the phone? We offer a 12 month warranty covering faults and technical defects, meaning you're covered if you encounter any issues with your handset.
You'll have consumer rights
Buying from a trusted retailer like musicMagpie means you have consumer rights under the Consumer Rights Act 2015 if (on the extremely rare occasion) you don't get the phone as described. You can't do that if you buy a phone from a friend!
How do I buy a refurbished phone?
It's really easy to get your hands on a refurbished phone from musicMagpie! Simply visit the musicMagpie Store and browse our extensive range of phones. We stock refurbished iPhones, Samsungs, HTCs and many other brands. Plus, you can also buy refurbished phone accessories too!
Can't afford a phone outright? There's a few ways to get your hands on a phone without breaking the bank:
We offer a Pay in 3 Klarna service which allows you to spread the cost of your refurbished phone over three months with no interest.
PayPal credit
Rent a phone directly from us!
You can sell an old iPhone , trade in a Samsung or even sell old tech to us for cash towards your upgrade!
How to rent a phone from musicMagpie
Did you know it's possible to rent a phone with musicMagpie? That's right – get a phone for as little as £9.99 a month!
Choose the phone you want and rent it for a low monthly fee
After 12 months, you can either upgrade to a newer model, keep the same phone for a lower fee or return the phone and end your agreement.

Your rental agreement includes Accidental Damage Cover and a FREE Lifetime Warranty. You'll also receive a FREE phone case and a fitted screen protector worth £19.99 each!
[***RENT A PHONE***]
Do refurbished phones come in their original box?
We understand that not everyone has access to the original box their phones or tech come in. That's why our phones come in our branded, eco-friendly packaging.
What's the difference between refurbished and repaired phones?
A refurbished phone means someone has already owned the phone, has sent it back via a returns procedure or phone trade in site (like us!). These phones are then fully tested, repaired and sold on the musicMagpie Store to another customer.
If your phone was repaired elsewhere, this means it may not be covered by a warranty anymore. Ever had a situation where repairing a phone worked out to be more costly? Why not consider a refurbished phone instead to slash the costs? Plus, we offer a free 12 month warranty on all of our phones and tech! This covers functionality and any faults caused by improper tradesmanship.
What is the difference between new and refurbished phones?
When you buy a brand new phone, you know you're its first ever user. With a refurbished phone, it's been owned by someone else at least once before. This typically doesn't bother people – but it does mean the standard of refurbishing a phone to the highest quality is really important.
All of musicMagpie's phones and tech are Certified Refurbished to show it's passed our 90-point checks. Plus, buying a refurbished phone is cheaper and more sustainable than buying brand new.
When you purchase a refurbished phone through musicMagpie, you can expect the following to arrive in your package:
Your chosen phone
A data/charging cable
A SIM key (if required for your phone)
We do not provide headphones, a mains plug and other peripherals purely to save on unnecessary packaging (which in the long run can harm the environment). You will however get the following:
A fully tested and data-wiped phone that's ready to use
A 12 month warranty
The correct network (or unlocked) phone!
It's possible to buy refurbished phone accessories or a case for your phone through the musicMagpie store too! Be sure to add what you need to the basket before buying your new phone so you can get it all in one package.
Are refurbished phones safe?
Are refurbished phones unlocked?
Will my SIM card work in a refurbished phone?
All of our refurbished phones on the musicMagpie store state whether the phone has been unlocked, or is locked to a certain network provider. Always be mindful of the network you're with when buying a refurbished phone!
If you want to keep your options open or you're unsure which network you wish to switch to, you're better off with one of our unlocked refurbished phones.
What if I'm not happy with my refurbished phone?
If you're unhappy with your phone for whatever reason, it's really easy to return it to us! Simply return your phone within 14 days of purchasing.
How do I get a better deal on a cheap phone?
It's possible to make your new phone even cheaper (especially when you shop refurbished phones!):
Sell your old phone
Did you know you can recycle your phone with musicMagpie and get paid? It's really easy – and free!
Get a FREE instant price

Simply select the make, model and condition of your device for a free instant quote

Pop your items in any box

It doesn't have to be the original box your phone came in! Plus, you can pack anything else you're selling with us too

Get paid the same day

Thanks to our Fast Same Day Payments, you'll get paid the same day your items arrive at our warehouse
Tempted to save cash on a refurbished phone? Buy refurbished iPhones, Samsungs or other makes through the musicMagpie Store!