How to remove Activation Lock from your Apple Watch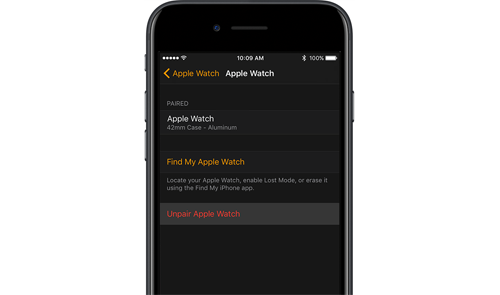 Please note: If you delete any data manually while signed into iCloud, this will remove the content from your iCloud account and any linked devices.
1. Hold your Apple Watch and iPhone close together
2. Open the 'Watch' app on your phone and tap 'My Watch'
3. Tap 'Apple Watch' then select 'Unpair Apple Watch'
4. Enter your Apple ID password and tap again to confirm.