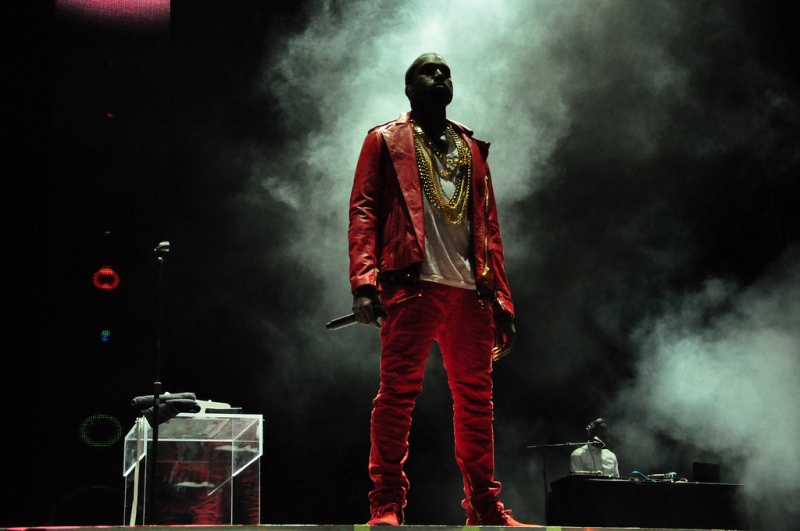 5 of the strangest musical side projects
Every now and then, musicians get the urge to express themselves in ways their fans might not understand. So, they start a side-project, get it out of their system and then go back to their day-to-day lives.
Here are some of music's strangest side-projects, from the good, the bad and…well, whatever Lou Reed and Metallica was.
---
Gorillaz
At some point in the late 90s, the bloke from Blur decided to form an indie hip-hop band with the comic book artist behind Tank Girl. He wouldn't actually be in the band, though: instead, the band would consist of 4 cartoon characters. Oh, and their first single would be a half-awake trip-hop song named after the bloke from The Good, The Bad and the Ugly.
---
Dee Dee King
Dee Dee Ramone's solo album, Standing in the Spotlight, includes, amongst other things, a hip-hop cover of Mashed Potato Time with Debbie Harry on backing vocals and a rap about the sea called Commotion in the Ocean.
Despite its reputation (its generally considered to be one of the worst albums of all time), we still find something weirdly charming about the Ramones' bassist rapping about fish. Maybe that's just us, though…
---
Superheavy
If you threw a load of random musician's names into a tombola and picked out 5, you still wouldn't come up with a line-up as random as Superheavy's.
In 2011, Mick Jagger, Joss Stone, A.R Rahman, Damien Marley and Dave Stewart of the Eurythmics teamed up to record an album. The final result sounds…well, pretty much how you'd expect it to sound: 5 successful musicians failing to blend their own styles together.
Still, if you like rock n' roll mixed with Indian pop, reggae and soul, this should be right up your street.
---
Loutallica
As far as weird combos go, Lou Reed and Metallica is up there with Nutella and washing-up liquid. And they worked about as well together too.
The notorious Lulu, based on a series of German plays by Frank Wedekind, features Reed talking over the top of Metallica's chugging riffs (although James Hetfield occasionally pops up to shout things like 'I AM THE TABLE!'. We said it was weird, didn't we?) for over an hour and a half. We're pretty sure you'd need some kind of therapy if you managed to sit through it all in one go.
Still, it's a fittingly abrasive epitaph for one of music's most abrasive characters.
---
PaulYe (or The YeAtles)
AKA the collaboration that broke the internet (kind of). It sounds like a match made in musical hell, but the first song from the pair, Only One, is really quite lovely. Featuring Kanye relaying a message from his late mother over understated organ-playing by McCartney, the track is a rare display of vulnerability from Yeezus.
Fingers crossed Kanye lays down some sick beats for Sir Paul to spit some bars over next.
---
Got a load of albums you don't listen to anymore? Get cash for them with musicMagpie! Just click below to sell CDs!

Image credit: Rodrigo Ferrari on Flickr