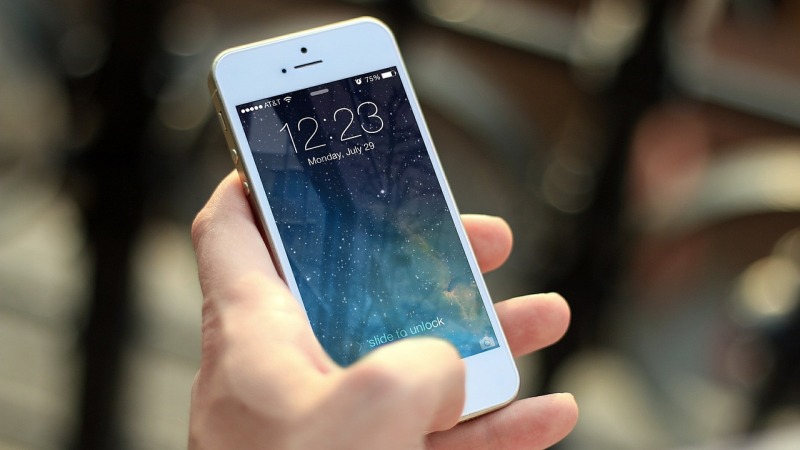 App of the Week: Color Switch
Apps are more than popular than ever, with Apple reporting that over $1billion worth of apps were sold over the festive period. We know Christmas can get a little boring, but wow!
This week's app is one we reckon a lot of people were playing over Christmas: Color Switch.
---
Color Switch is a deceptively simple game in which you have to bounce a ball past various multi-coloured objects. The catch? You can only bounce the ball through sections of the same colour. You tap to keep the ball afloat, which means most of the game is spent furiously tapping while waiting for your colour to come round.
The first thing you need to know is that Color Switch is incredibly addictive. It's fast-paced and easy to learn, making it ideal for a bus trip or a quick game over lunch. The game encourages you to keep pushing to beat your high score, although 'high score' might be the wrong term considering the best I managed to score at the time of writing is 8. Not that I'm bitter or anything. Stupid game…
As you might have guessed, Color Switch is also incredibly frustrating. It requires patience, quick reactions and a nimble finger, all of which makes it a mission just to hit 10 points. There are numerous videos of people throwing their phones and using extremely salty language after trying and failing to beat their previous score on YouTube, although they're probably more extreme cases of rage.
All in all, though, it's great fun. It looks brilliant, it's easy enough to play and there's even a catchy little house music ditty while you play. Best of all, it's completely free (although there are ads, but you can't complain really)!
If you're looking for something new to eat up your time in 2016, you can't go far wrong with Color Switch.
Download Color Switch on the App Store | Download Color Switch on Google Play
---
Don't forget to check back next week for another new app. In the meantime, why not earn some extra cash and sell mobile phones, CDs, DVDs, Games and Electronics using the FREE musicMagpie app? Click the links below to download it today!
Download musicMagpie on the App Store | Download musicMagpie on Google Play