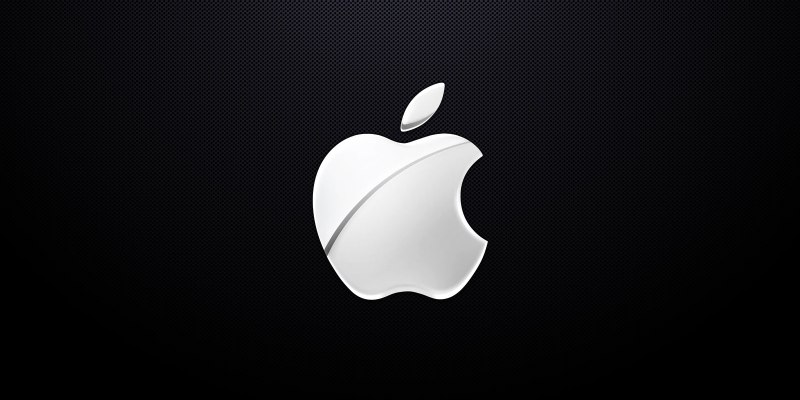 Hello, iPhone 7! Here's everything you need to know about the new iPhone…
Apple has revealed the iPhone 7 and iPhone 7 Plus after months of speculation and rumours. Here's what's new!
---
No more headphone jack!
Yep, the most controversial rumour of them all is true: the iPhone 7 doesn't have a 3.5 mm headphone jack.
Instead, you'll have to use the Lightning-connector headphones bundled with the iPhone 7 or plug your current headphones into a Lightning-to-3.5mm adaptor (also included).
The other option is to go wireless and what do you know? Apple have launched a pair of wireless earphones too! The fancy looking AirPods aren't just earphones without wires though; you can also use them to make calls and double tap them to activate Siri.
According to Apple, the AirPods provide 5 hours of listening time off a single charge, which is decent for wireless earphones. You also get a charging case that holds a further 24 hours of charge. The AirPods will set you back £159, although they do look pretty cool.
---
Brand new stereo speakers
To be fair, you might not need a headphone jack thanks to the iPhone 7's stereo speakers. They're 2x louder than the speakers included with the iPhone 6s, which makes them powerful enough for most social gatherings and mobile movie watching (no more putting your phone into a plastic cup for "˜amplification'!).
---
The fastest iPhone processor yet
As is tradition, the iPhone 7 comes with Apple's latest processor, the A10 chip. It packs some serious power and speed, with Apple claiming it makes the iPhone 7 2x faster than the iPhone 6!
---
The new Home button "" just add pressure!
The Home button is no longer a button "" instead, it's a pressure sensitive touch pad that vibrates depending on how hard you press it. We're sure app developers everywhere are thinking of cool ways to use it as we speak (type, whatever).
---
Two cameras are better than one (but one is still good)
Good news for fans of big phones and quality photography: the iPhone 7 Plus has two rear 12 MP cameras, which means you've got more focal options and up to 10x zoom (which is double the iPhone 6s).
While it doesn't have two cameras, the Plus' little brother now has Optical Image Stablisation to fix your shaky shots and the front-facing FaceTime camera is now 7MP too, helping you take your Instagram/Snapchat game to the next level.
To top it all off, both phones come with a new flash for better low light photography. The quality of late night bar selfies is about to go through the roof.
---
More battery life (hooray!)
One day, phone battery will never expire and the days of scrabbling for chargers will be over. Until then, we'll have to make do with the iPhone 7's impressive extra 2 hours of battery life.
---
iPhone: Water Edition (Kinda)
It's taken a little while but Apple has finally made the iPhone waterproof.
You can now submerge your iPhone in up to 1m of water for up to 30 minutes at a time and still be able to use it afterwards, although we wouldn't recommend it. Still, pretty decent if you have an unfortunate incident while using the toilet or you use your phone in the rain a lot.
---
Black is the new black
Apple has gone goth for the iPhone 7, unveiling two new models in black: a discreet looking matt black number and a smooth gloss black, which is guaranteed to become the model of choice for high-powered business executives and celebrities.
---
Storage wars
The longstanding entry level 16GB storage option has gone the way of the Zune, replaced by the much more reasonable 32GB. The previous largest option, 128GB, is now mid-tier, with a humungous 256GB now the premium option.
---
How much does the iPhone 7 cost?
The regular iPhone 7 will cost…
32GB: £599
128GB: £699
256GB: £799
While the bigger iPhone 7 Plus will cost…
32GB: £719
128GB: £819
256GB: £919
---
When is the iPhone 7 release date?
Pre-orders start this Friday, with the phone itself hitting shelves on the 16th September.
---
If you need extra cash for an iPhone 7, we've got you covered with fast cash for your phone! To sell your iPhone with us, simply get an instant price and lock in the value of your phone today then send it for FREE "" we'll then pay you the same day we receive it!
And if you want to splash out even more and get those awesome looking AirPods, you can also sell DVDs, CDs, Books, and other Electronics like Games Consoles and Tablets!