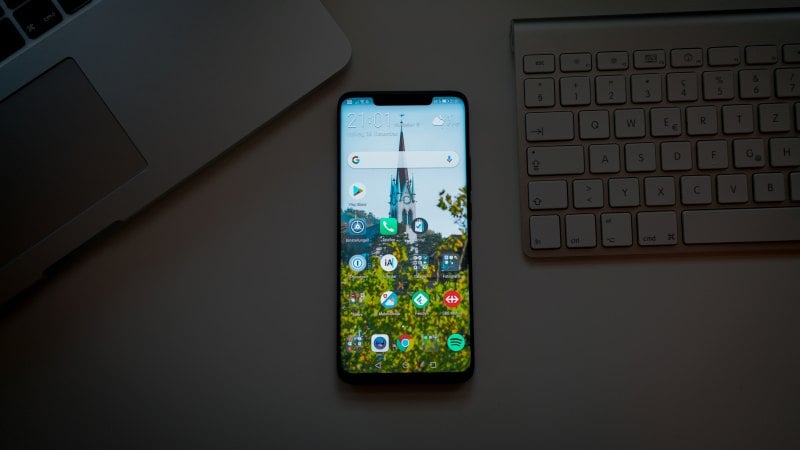 What is the best way to sell my phone?
You're probably wondering "what is the best way to sell my phone?" – otherwise, you wouldn't be reading this post!
Well, we've answered some of the internet's most burning phone-selling-related questions to help you out. Read on to find out everything you need to know about selling your phone!
---
Where can I sell my phone for cash?
There are plenty of ways to sell your phone, but not all of them are good…
Some people decide to sell their phone privately (either through an auction site or an online marketplace) because, at first, it seems like the most profitable method.
Often, though, the percentage taken by the website and delivery fees cuts or even destroys any extra profit margin. That's if your phone sells at all; the competition on auction sites is fierce, which drives down demand and prices paid too.
The biggest risk of all, though, is dealing with an unreliable buyer. You know the type: they'll pay up "as soon as they get paid", or maybe the payday after that and so on until you end up waiting months to get paid for your phone.
You've probably seen a lot of buyback services around too. In fact, there are so many that picking one is a daunting task in itself.
As you might expect, not all of them are equal. Some may offer a great price upfront but then take an age to pay you, while others might change your offer dramatically after receiving your phone then charge you to send it back.
While price is important, trust is even more vital when picking a buyback service. Check out review sites and look for any awards the company has won.
We like to think we hit all of those criteria. We'll give you a free instant price, it's totally free to send your stuff and we'll pay you the same day your items arrive. Plus, with our Tech Price Promise, you're guaranteed to get the first price we offer or we'll send your handset back for free.
And to top it all off, we have over 100,000 reviews on Trustpilot and have won 'Best Recycling Service' at the What Mobile Awards three years running! So if you want to sell your phone, why not find out how much you could make today?
---
How does trading in your phone work?
In a nutshell, mobile phone recycling via musicMagpie works by:
Selecting your phone's storage capacity, network and condition for an instant price
Popping it into a box and sending it to us (for FREE!)
Getting paid the same day it arrives!
Sell iPhones, trade in Samsungs and all kinds of phones using the steps above!
---
How much can I sell my phone for?
That depends on a number of factors. The age of your device is one of them; you're obviously going to make more money selling an iPhone XS than you are selling an iPhone 6.
The condition of your phone is important. If you've looked after your phone then you're going to get a much better price than if its covered in scratches or, even worse, the screen is cracked. That's not to say you can't sell your phone if its in poor condition; in fact, we'll buy your phone even if the screen is cracked. Beats leaving it lying around in a drawer, eh?
As we mentioned before, you can potentially make more by selling privately but the risks often outweigh the rewards. As well as having to deal with sellers fees and delivery costs, there's the potential for unreliable buyers or even fraud.
---
Can you sell a contract phone?
You can in most cases, but check first.
Most contracts work like a loan. When you buy a phone on contract, the network has essentially given you the cash to pay for it. This cost is rolled into your monthly bills.
In these cases, you own the phone as soon as you sign up and you're free to do what you wish with it – as long as you keep paying the monthly payments for the duration of the contract period.
There are some exceptions, however. EE, for example, state that you can't sell your device until 6 months into your contract (the period over which you actually pay for the phone).
Similarly, O2's Refresh plan operates as a lease rather than a loan. This means you don't actually own the phone until you've paid off the handset part of your contract, which means you can't sell it. However, you can sell it if you settle up that part of the agreement.
In short: if you're still tied into a contract, your best bet is to check before your sell your phone.
---
What happens when I trade in my phone?
When you sell a phone to musicMagpie, our expert technicians will refurbish it for resale to a new home. If your phone is broken beyond repair, then it'll get recycled responsibly. We'll even use parts from it to refurbish other phones!
What site pays the most for used phones?
The honest answer to that question is 'it depends'. We frequently offer the best price for a huge range of handsets and we don't always appear on comparison sites, so we'd recommend getting a price with us first!
But a better question to ask is probably "where can I sell my phone for a good price?" as some sites offering 'the best price' may be too good to be true. That allows you to consider the other important factors we mentioned earlier – reviews, awards, any fees, etc – before making your decision.
---
Ready to sell your phone? Get an instant price with musicMagpie today and find out how much you can make. Remember: we pay faster than other phone buyers, we're totally FREE to use and we guarantee to pay the first price we offer for your device too. Why wouldn't you?
Plus, if you're looking to upgrade, check out our great range of refurbished Phones today!