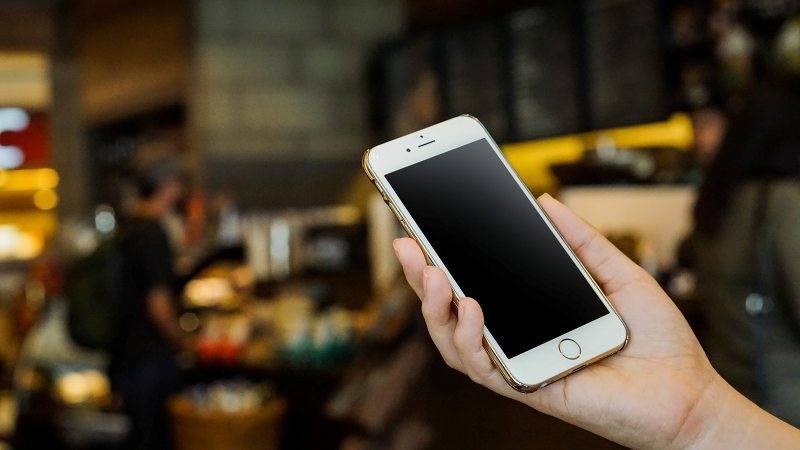 Which phones are the best value for money?
Smartphone prices are increasing every year. Some get small upgrades whereas others blow us away with their innovation! It's tricky to find the real value before you pay for your new phone.
We've looked at some of the best value phones you can get your hands on!
---

iPhone 7
If you're a fan of Apple, but don't fancy paying £1,000 for a phone, then the iPhone 7 is the one for you! It's a few generations old now, behind the iPhone XS Max, iPhone XS, iPhone XR, iPhone X, iPhone 8 Plus and iPhone 8. But don't let age worry you "" the iPhone 7 uses the latest iOS 12 software and is a great phone.
The iPhone 7 was the first to say goodbye to the headphone jack –  a bold move but it ultimately helped to make the device water resistant. So, if your iPhone 7 sustains a few splashes, it should be just fine. The colour and brightness of the phone was upgraded from its predecessor, and compared to the current flagship devices it is a little smaller "" its 4.7inch display should fit comfortably in your hands.
It uses the A10 Fusion chip, which is now behind the current bunch of iPhones but it's still a super quick processor. Apple no longer stock the 256GB version of the iPhone 7 "" if you want to get your hands on the largest memory option, it's worth buying the device refurbished!
There's a 12MP camera in the back and a 7MP camera at the front. If you've used older iPhones models, you'll notice the improvements to the camera. The iPhone 7 Plus does have dual rear cameras if this is more your thing "" but it is a bigger phone with a bigger cost.
Buy an iPhone 7 on the musicMagpie Store
---

Samsung S9
The super-sleek Samsung phone was well received upon its release in 2018. As it's not the latest handset, you can save yourself hundreds of pounds by opting for the Samsung S9.
One of the biggest talking points with the device was the introduction of AR Emoji. It was the Android version of Animoji that Apple introduced with the iPhone X "" it's not the main focus of the phone, but it's a fun feature to have! Your assistant, if you haven't used it before, is Bixby. The Bixby button sits comfortably at the side of your phone so you shouldn't get her attention accidently.
Unlocking your device is a breeze with Intelligent Scan. It uses an iris scanner and facial recognition to keep your phone as secure as possible, or there's a fingerprint scanner at the back. The screen is stronger, using Gorilla Glass 5 but what about what's tucked inside the phone?
It's got 64GB, 128GB or 256GB of memory and uses the Snapdragon 845 chipset. It has a 3,000mAh battery which should last you a full day of usage. If camera quality is your priority, then it has got to be the Samsung S9 for you. One of their main features was the camera "" it uses a single-sensor 12MP camera the offers amazing low-light shots as well as bright pops of colour in well-lit scenes.
Buy a Samsung S9 on the musicMagpie Store
---

Huawei Mate 20 Pro
Huawei's handset is newer and pricier than the S9 and iPhone 7 but you can still get a great deal on the Mate 20 Pro at musicMagpie. The device has received serious critical acclaim for its features and abilities "" unsurprising as Huawei continue to push boundaries and have quickly become one of the key players in the smartphone space.
The Huawei Mate 20 Pro uses a Kirin 980 processor "" a change of pace from the Snapdragon chipset we're used to seeing in other devices, but it packs just as much of a punch. You have 128GB of storage but if that's not enough, there's space for a nanoSD to bump you up to 256GB. It has an in-screen fingerprint sensor that works in a flash.
The battery is seriously impressive. The Mate 20 Pro has a 4,200mAh battery, miles in front of its competition so you can browse, download and game to your heart's content. Even when you do need to put some life back into the device, charging is faster than ever "" with a SuperCharger, the device can charge up to 70% in just 30 minutes.
Of course, we can't leave out the camera. Huawei's level of quality for cameras is outstanding, and is part of the reason why they are rated so highly. The Mate 20 Pro has, as expected, an amazing quality snapper! It's got a 24MP front facing camera that can support 3D depth sensing, and at the back it's a triple camera "" 40MP wide angle lens, 20MP ultra-wide angle lens and 8MP telephoto.
Buy a Huawei Mate 20 Pro on the musicMagpie Store
---

OnePlus 6T
If you aren't familiar with the OnePlus brand, they are a Chinese smartphone manufacturer founded just five years ago. Despite being one of the newest players in the smartphone market, they have made a strong name for themselves with their affordable devices.
Launched just six months after the OnePlus 6, the 6T is a considerable step up. It's a bit bigger than its sister device, and the display is phenomenal. There's a tiny little notch to allow for a front facing camera "" housed in a slight dip in the middle but it is barely noticeable. It allows you to unlock the phone with facial recognition but you don't have to use it "" there's an amazing fingerprint scanner too.
It uses the Snapdragon 845 chipset and runs on Android 9.0 Pie out of the box. The 6T's battery is 3,700mAh which isn't the biggest one available but with Fast Charge, you won't be without juice for long. The OnePlus 6T is just another smartphone that has now given up the headphone jack but this is now the norm.
Being a cheaper phone must mean a lower quality camera, right? Not with OnePlus. The rear cameras are 16MP and 20MP "" the front facing is 16MP too. The quality of pictures is enough to weigh up against OnePlus's biggest, and priciest competitors.
Buy OnePlus phones on the musicMagpie Store
---

Google Pixel 2
Google's Pixel range may still be in its infancy, but it has made bold statements along the way. A disruptor in the smartphone sphere, the Google Pixel range has offered as much as its counterparts but at a lower price. Money may be no object for some, but if you have a budget for a phone, the Google Pixel 2 is the way to go.
Inside the phone is the Qualcomm Snapdragon 835 and a 2,700mAh battery "" which bumps up to 3,520mAh with the Pixel 2 XL. There's plenty of storage with these phones too, with either 64GB or 128GB available.
Whilst it's soon to be two generations behind, it's a great phone that's only two years old. Others opt for multiple cameras to take the best shots, but at Google, just the one 12MP snapper will suffice "" and the photos really are that good. The bar was set high with the original Google Pixel camera but this one has come on leaps and bounds. Vibrant colours and images that standalone without any need for edit is exactly what you get with this phone.
Bezels, schmezels "" don't let a little bit of screen space put you off this amazing Android device. It's got a 5 inch display so it's comfortable to hold and you won't have to stretch all over the screen. Without a headphone jack, the phone is both dust and water resistant with a rating of IP67.
Buy a Google Pixel 2 on the musicMagpie Store
---

Moto G7 Plus
Motorola's latest device is the epitome of affordable tech. With a retail price under £300, you'd be fooled into thinking it must be a basic device. There is plenty tucked inside this gem of a phone that shows you can get your money's worth without breaking the bank.
First things first, you've got dual rear cameras at 16MP and 5MP. It takes great well-lit, vibrant shots but if you're a fan of snapping at nighttime, you might have a tough time with this camera. The front-facing selfie camera is 12MP.
The processor used for the Moto G7 Plus is Snapdragon 636 "" a bit behind the curve compared to current flagships, but with a difference in price of up to £700 by comparison, you're still getting a great deal. In terms of storage, you've got 64GB and 4GB of RAM, but you can use a memory card to bump up the offering. It uses a 3,000mAh battery so it will withstand a day of use.
This phone has kept the headphone jack so if getting your music fix is important, you're in luck! However, it doesn't have the same water resisting abilities as the others. It has a layer to help protect it against rain but if your phone is submerged in water, it probably won't survive.
Buy a Moto G7 Plus on the musicMagpie Store
---
Upgrading your phone? At musicMagpieStore you'll save a bundle when buy Samsung Galaxy phones, plus 12 month warranty! We have tons of other refurbished phones to choose from too, plus you can save even more by trading in your phone on our 'sell my phone' page.