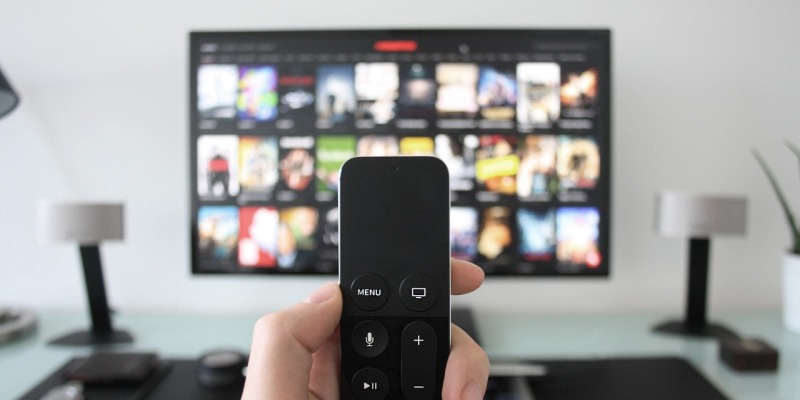 The hidden costs of streaming
Whilst streaming has undoubtedly made our lives easier by allowing us to consume a huge amount of entertainment at our fingertips, we're paying for this privilege. Depending on preferences, the amount of money spent on streaming services is on the up "" and that's for services alone.
If you're a music fan, it's more than likely you'll pay for your streaming site of choice. Spotify for example, offer a free tier but you'll be bombarded with adverts amid your playlists and you'll have a limited number of skips for your tracks. You can go forward on your mixes but not backwards "" sounds a little annoying, right? To avoid this, you'd need to pay for the Premium service.
How much streaming services cost:
Spotify Premium tier will set you back £9.99 a month (there are student rates available which will make it a little cheaper if you're studying) but this isn't uncommon for streaming sites. If Apple Music is your platform of choice, you'll pay the same "" Google Play Music and Amazon Music are £9.99 a month too. TIDAL's top tier service, HiFi will set you back even more, costing £19.99 a month.
What do you do when your favourite artist boycotts streaming services? Pay for a second or third service? It was a real issue for Taylor Swift's followers when she pulled the plug on Spotify and Apple Music due to payment issues. As you can imagine, Swift feels she should be paid for the work she puts into her albums; offering free streaming services doesn't match her beliefs. Taylor said:
"I'm not willing to contribute my life's work to an experiment that I don't feel fairly compensates the writers, producers, artists and creators of this music."
You can see Swift's point when you crunch the numbers. Irrespective of the fact she's a global star, there are plenty of other artists relying on streaming to get their names out there "" but the payoff is minimal. Whilst Spotify's popularity continues to soar and more customers decide to pay for the service, the money made isn't going to the artists themselves. Per stream, Spotify pays $0.00397. For artists below Swift's stature, it's a pretty dismal way to make money for your art.
Songwriters make pennies:
For the songwriters of hit tracks, the money earned is incredibly low too. As the New Yorker reported, Michelle Lewis who co-wrote Little Mix's stand-out track Wings, earned $17.72 for around three million streams of the song. Unless the streaming industry wants to change this, songwriters will continue to earn pittance for their contribution.
Accessing the services:
In order to use these services, you're going to need some kind of internet connection. Not a problem, as the majority have this at home and some kind of data plan on their phone. Depending on the quality of the stream will affect how much data you use for your entertainment needs. A handful of songs might not make a dent but if there's any additional content like video, you'll see your data allowance diminish pretty quickly. This'll leave you with the rest of your month to go through without your favourite tracks or pay a fee to get back online. It all adds up.
Aside from the music:
We haven't even looked into movies and TV yet! These options are spread across a wide range of platforms too, with original content coming from the likes of Amazon and Netflix. Netflix especially has gained notoriety from their smash-hit shows like House of Cards, Orange is the New Black and Stranger Things. As Netflix continue to pump money into their original shows, customers will have to help foot the bill.
A monthly subscription to Netflix will set you back £5.99 for their basic package meaning you can only have it on one screen, or £8.99 for their Premium plan. This will allow you to watch your shows and movies on four devices so it's perfect for the family. There is a download option available but not everything on the site is downloadable so you can watch offline.
One of the biggest players for Netflix's streaming crown is Amazon Prime video; also £5.99 a month for video only or Amazon Prime will set you back £7.99 a month. Now TV offer a £6.99 entertainment package but if sport is your thing, a Sky Sports package will cost a whopping £33.99 a month on top of that.
If you don't want to commit:
There are rental options too, if you don't want to commit to buying a show or film. Apple's iTunes Store allows for this, starting at just 99p for rental and from £7.99 to buy video content. Google Play are similar but it'll cost you £2.49 to rent a movie from them. Sky Store offer the same prices as Apple but have around 1,000 films and shows to choose from compared to the 45,000+ films and 190,000 TV episodes that iTunes boast.
Before using the service, you're gonna need these:
If you're planning on watching your favourite shows and movies through your TV rather than a device, you're going to have to invest in a streaming stick. Prices vary depending on which you go for; Amazon's Fire Stick which will allow you to add on the likes of on demand services, Netflix and YouTube costs £39.99, whereas the Google Chromecast will set you back £30. Apple TV retails at £59 whereas a Roku streaming stick can cost up to £79.99.
All-in-all, hundreds of pounds a year will be going to your streaming services of choice through a number of channels. The content on each is subject to change at any time "" rights are lost, artists change their minds and shows aren't renewed.
One way to avoid this is to invest in physical media! You can buy CDs and buy DVDs of the artists and shows you love from musicMagpie. It'll cost you a fraction of your monthly streaming cost and delivery is FREE!